Who's crying over spilled [alternative milk product]?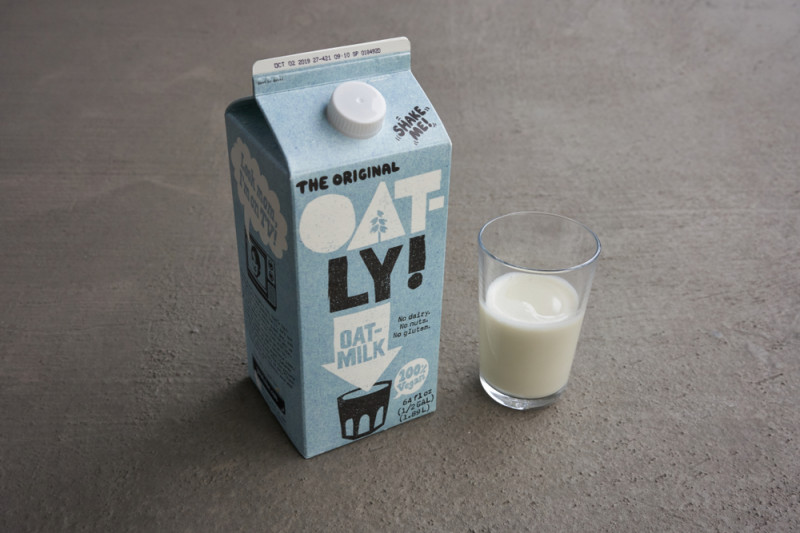 ---
A Cambridgeshire based family farm, Glebe Farm Foods (Glebe Farm), has successfully seen off a claim for trademark infringement and passing off, brought by the oat milk giant, Oatly.
Glebe Farm is an independent business owned and operated by brother and sister duo Philip and Rebecca Rayner and launched its oat drink (a plant based milk substitute) in 2019, originally calling it "Oat Drink", before rebranding it "PureOaty" in 2020.
The Swedish brand, Oatly (which recently listed in New York), describes itself as the world's largest oat "milk" company with a £10 billion valuation and is dominating what has now become one of the fastest-selling plant based milk markets. Its barista edition being the best-selling single product in the UK dairy alternatives market in the year to February 2021, with sales totalling circa £38 million.
The success of oat based drinks (and other plant based drinks, such as soya and almond "milk") has, no doubt, been assisted by the increase in veganism which, by all accounts, appears to be more than just the fad that some labelled it as at the start of its rise in popularity. The idea of eliminating all animal products from one's diet has become mainstream, whether for one's own health, to protect the environment or for the sake of animals. You do not have to be queuing for very long in your favourite local coffee house before someone orders an "Oat milk flat white" (paying the obligatory premium for doing their bit to save the planet).
It is, perhaps, unsurprising then that Oatly is keen to protect the intellectual property rights it has acquired in its branding. However, it may now t"oatly" regret having picked a battle with Glebe Farm.
Glebe Farm's rebranding of its gluten free oat drink to "PureOaty" in 2020 (see "Image 1", below), caught the attention of Oatly who, in turn, issued a claim for trade mark infringement and passing off in the High Court. Oatly, whose product is called "OAT-LY!" objected to Glebe Farm's use of the name "PUREOATY" for its oat drink.
Oatly relied on a number of its registered trade marks which included word marks for "OATLY" and "OAT-LY!" and argued that the similarity in the names of the products and the packaging would create a likelihood of confusion, with members of the public thinking that the two products are linked (resulting in Glebe Farm benefiting from the goodwill Oatly has acquired in respect of its products). The front panels of Oatly's cartons are shown as "Image 2" and "Image 3" below.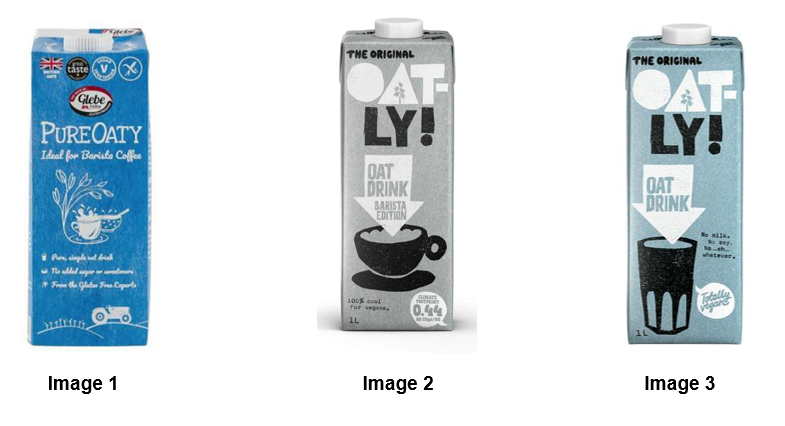 Glebe Farm raised a number of arguments in defence, maintaining that: (1) the words 'OAT' and 'OATY' are entirely descriptive when used in relation to oat milk and any distinctive character or reputation attaching to the OATLY/OAT-LY! name is associated with the presence of the 'L'/'-LY' which is absent from 'PUREOATY'; (2) The 'PUREOATY' name is distinctive in character as it combines two descriptive words 'PURE' and 'OATY' which are juxtaposed to create a single word which is a play on the word "purity" – that juxtaposition is missing from the OATLY/OAT-LY! name; (3) the names are not similar in any distinctive way (but for the descriptive word 'OAT', which would not denote trade origin); (4) the signs and marks are not similar at all and certainly not sufficiently similar to create a likelihood of confusion; and (5) the similarity in the use of the word "OAT" is incapable of harming the OATLY brand.
Glebe Farm also took issue with Oatly's allegation that it had deliberately set out to take unfair advantage of the OATLY brand, contending that its choice of name/the rebranding had nothing to do with the OATLY/OAT-LY! brand – the name was selected because of the juxtaposition of the words PURE and OATY which highlighted that its product was made with pure, gluten free oats and if pronounced quickly sounds like the word "purity".
Following a two day hearing in June at the High Court in London, Judge Nicholas Caddick found that whilst there were some similarities between the packaging, including the use of the colour blue and the use of an irregular font for the product name, the similarities were at a very general level and it was "hard to see how any relevant confusion would arise from [Glebe Farm's] use of the sign PureOaty. In particular, the use of 'Pure' as a prefix to the word 'Oaty' and the appearance of the carton as a whole seem to me to preclude any likelihood of the PureOaty product being seen as some sort of sub-brand of Oatly." Judge Caddick could not see that there was any risk of injury to the distinctive character of Oatly's marks and explained that, in his view, "if Oatly loses sales, then it seems to me that that would be the result of there being a rival oat drink product on the market and not because the attractiveness of its brand as a badge of origin has been in any way diminished by [Glebe Farm's] use of the PureOaty sign". Judge Caddick also ruled against Oatly's allegation that Glebe Farm intended to gain some unfair advantage by using branding similar to Oatly's.
Glebe Farm must be delighted with the result given the high costs of litigation and the fact that, no doubt, it was facing an opponent with superior resources. Oatly appears to be gracious in defeat, wishing Glebe Farm success moving forward. It has confirmed that it accepts the decision of Judge Caddick and will not be mounting an appeal. It says that it did not intend to cause harm to Glebe Farm but merely wanted to protect its trade marks.
With plant based diets continuing to grow in popularity, there appears to be room in the oat "milk" market for both Oatly's and Glebe Farm's products and a bit of healthy competition.
Now, with all this talk of oat milk, I am going to have to venture to the closest coffee establishment to Leathes Prior (which also happens to be one of the best in Norwich), to place my "oat milk flat white" order.
Should you require advice regarding protecting your intellectual property rights or, alternatively, regarding whether your branding could potentially infringe another's intellectual property rights, please do not hesitate to contact our specialist team by emailing info@leathesprior.co.uk or calling 01603 610911.