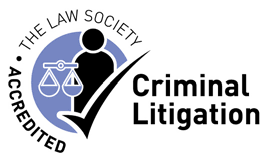 Howard is a highly experienced solicitor, renowned for his prowess in the field of regulatory, criminal and road traffic defence, acting for clients facing investigations, proceedings in the Magistrates' and Crown Courts, and at Public Inquiry. He takes pro-active steps wherever possible and has a reputation for adopting an extremely thorough approach to all cases, however serious the allegation may be.
Qualifying as a solicitor in January 2001, Howard completed his training with Reynolds Dawson Solicitors in London and Gotelee Solicitors in Ipswich, where he subsequently went on to become a Partner. Howard is accredited by the Law Society in relation to Criminal Law and is a Higher Courts Advocate. He joined Leathes Prior as a Partner in April 2021.
Howard can help with the following:
Howard represents clients facing police or regulatory investigations and at interviews under caution (and has done so since 1998). He is an experienced proponent of pre-charge engagement. He takes considerable pride in his track-record of bringing cases to a conclusion at the investigation stage so that clients avoid court proceedings.
Where that isn't possible or where clients have already been charged, Howard acts in both the Magistrates' and Crown Courts. In appropriate cases he engages with the CPS to seek to reverse decisions to prosecute. He has been successful in persuading the CPS to return cases to the police for a caution to be issued or to discontinue prosecutions.
Neurodiverse Clients and Clients with Brain Injuries
Howard has a particular expertise in advising and representing neurodiverse clients, both youths and adults, with conditions such as autistic spectrum disorder, ADHD and PDA, or with other hidden disabilities such as dyslexia and dyspraxia, in addition to those who have suffered and are living with brain injuries. He understands the significance of such conditions and injuries, assists clients with patience and respect, and engages with experts whenever appropriate.
He has experience of engaging with the police and the prosecution in cases involving neurodiverse clients and clients with brain injuries, and this has led to cases being dropped or dealt with out of court.
Logistics and Supply Chain
Howard has a long standing reputation in assisting businesses across the supply chain, including traders, freight forwarders, road transport operators and fulfilment houses. He is a Member of the Chartered Institute of Logistics and Transport (CILT), has responsibility for the firm's membership of BIFA, FPUA and UKWA and is a co-founder of the Supply Chain Supper Club.
Howard studied at University College London before working in Sardinia for three years. He is an Italian speaker and devoted Italophile. Outside of work, Howard enjoys spending time with his family. He is a lifelong Norwich City supporter and Welsh rugby fan.
Client feedback
Thanks Howard for all your support, wise counsel and advice, great result
Client feedback
Howard, I would like to express my sincere gratitude to you, and the barristers involved, for all your hard work in fighting my son's case and ensuring he was exonerated from all criminal charges.
Client feedback
Many thanks again Howard for all you have done. Superb outcome. I am over the moon with your services and really pleased to recommend you and the company to anyone needing a solicitor.
Client feedback
A huge thank you Howard and Richard from us all, for your efforts on our behalf and allowing us to push the business forward with our new partner on board.
Client feedback
I would like to thank Howard Catherall for his support during my son's court case. Howard worked with the utmost integrity when offering guidance on the submissions to court. Howard ensured we both fully understood the process throughout and helped to take the pressure off our worries knowing that the case was being handled by a competent professional. Finally, Howard's experience and knowledge helped bring the case to a satisfactory conclusion within the court arena.