Leathes Prior sponsors Paint Out at the Royal Norfolk Show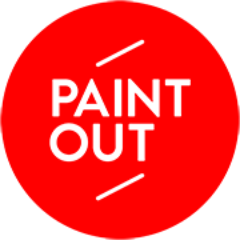 ---
Leathes Prior will be supporting the Royal Norfolk Show this year by sponsoring the Paint Out marquee, a project that the firm hopes to continue to support outside of the show.
Paint Out is an art event aiming to redefine 21st century 'en plein air' art practice, evolving the genre to reflect our contemporary world. The firm is delighted to be supporting Paint Out as they bring their exciting painting challenge to the Royal Norfolk Show, capturing the colourful spectacle of the event, as well as exhibiting and selling the work fresh off the racks inside the marquee.
The first work made in situ at the show will be included as part of the Arnolds Keys art auction at 3.00pm on the first day of the show, Wednesday 28 June. The rest of the work will be staggered in three hourly sessions over the following day and a half. This is a wonderful chance for show goers to experience and watch art being made across the showground, and see the finished pieces on the same day in the marquee.
Artists will be coming from all over the country to participate in this unique event, many of whom have international recognition and acclaim for their work. Norfolk artists include Paint Out winners Tom Cringle, Robert Nelmes and Eloise O'Hare, alongside internationally renowned plein air artists Haidee-Jo Summers, Mo Teeuw (also past Paint Out winners), Rod Major and more.
The Paint Out Team have invited reportage illustrator Nick Ellwood to teach a drawing session each day. Nick will spend time with a limited group of artists, guiding them to draw at speed the essentials from a myriad of colourful themes that the show presents (email olivia@paintout.org if you would like to get involved). Ellwood works for Arts Council England and is soon to exhibit in the House of Illustration in London, and in York Art Gallery. There will also be a specially designed agricultural and cultural map of Norfolk for children to colour in the marquee.
The support of Paint Out at the show continues on from Leathes Prior's sponsorship of the much loved Grand Parade of champion livestock and heavy horses at last year's show and the firm is delighted to be supporting the show for another year.
The firm has an increasingly strong presence in agriculture and equine across Norfolk and Suffolk with specialist Agriculture and Equine teams. Both teams are delighted to be attending and supporting the show, and are extremely pleased to be involved with such an exciting project.
To find out more about Paint Out, see their website.