Leathes Prior one of the 50 sponsors of the GoGoHare trail in summer 2018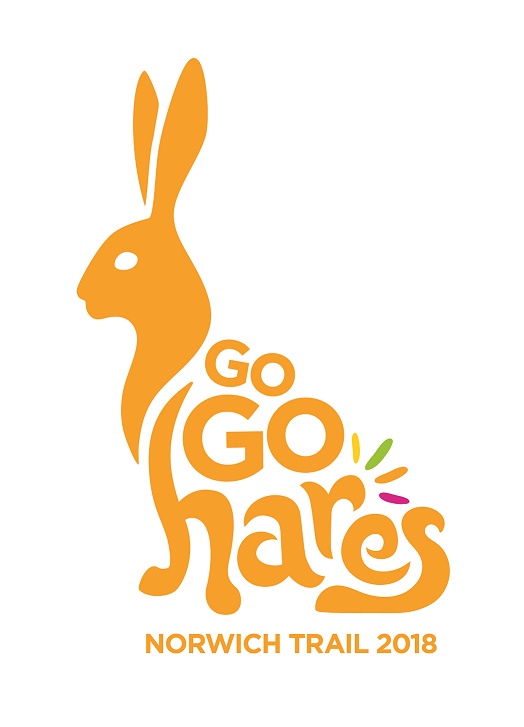 ---
Leathes Prior is delighted to announce that we will be sponsoring a hare in the Break GoGoHares trail, which will take place throughout summer next year. The Leathes Prior hare will be one of 50 sculptures dotted around Norwich in summer 2018.
The team at Break have teamed up with Wild in Art once again to deliver the fantastic trail that sees the sculptures on the streets of Norwich from June to September. 2018 has been chosen as it is Break's 50th anniversary and will help the charity celebrate the work it has carried out with vulnerable children, young people and families since 1968.
Leathes Prior's support of the GoGoHare trail follows on from the firm's sponsorship of a GoGoDragon in 2015. The firm worked with Carolyn Ash of Mosaic Memories in Castle Acre to create GoGoMosaic, a sculpture decorated using recycled materials including broken pieces of mirror, brooches, jewellery, cutlery, crockery, house signs and commemorative pieces. Leathes Prior were thrilled when the firm's dragon went for more than any other at the auction, raising an incredible £25,000 for Break.
The hare has been chosen for the 2018 trail due to its popularity as a subject amongst artists and can regularly be seen in the countryside of East Anglia. There will be three different sculpture designs.
As well as the 50 GoGoHares in the city centre, there will also be a group of moongazer hare sculptures scattered around the wider county for GoGo fans to find, and all of the colourful characters will be sponsored by local organisations and designed by artists. All 50 city hares now have sponsors but there is still time to sponsor a moongazer hare sculpture.
Running alongside the city and county trails there is also a GoGoCreate learning programme which is giving schools, clubs and organisations the chance to create their own GoGoHares that will form another city centre trail.
Leathes Prior cannot wait to meet with the artists in September, which is when their designs will be presented to all of the sponsors. We will keep you posted as our ideas develop!
For more details about how you can get involved in the project, including how organisations can still sponsor the moongazer county hares, visit www.gogohares.co.uk.
For more information about Break and the work the charity does to support children, young people and families in need, visit www.break-charity.org.