Positive outcome for employers in recent vicarious liability case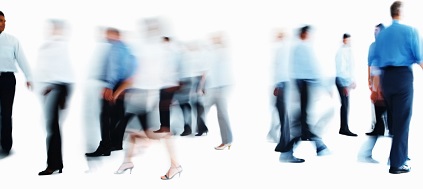 ---
The trend over recent years has been to widen the scope of vicarious liability so it came as a surprise, and good news for employers, when the Honourable Mr Justice Lane held that Cancer Research UK ('CRUK') was not liable for the actions of one of their employees at a Christmas party.
Facts of the case
Mrs Shelbourne, the Claimant, brought a claim against her employer, CRUK, after sustaining a serious injury to her back at a work Christmas Party when another employee of CRUK, Mr Bielik, picked her up and dropped her.
The Claimant lost her case in the County Court and subsequently appealed the decision. When considering the appeal, Mr Justice Lane took into account a number of factors including: the fact that Mr Bielik was not doing the work he was employed to do when he attempted to lift the Claimant on the dance floor, his work had ended hours before, CRUK did not require anyone to attend the party and that CRUK's motivation for having the party was not even significantly for the benefit of its operations but simply "responding to the expectation of its members of staff that this is what the employer does for them at Christmas.
On appeal Mr Justice Lane agreed with the Recorder and upheld that the actions of Mr Bielik were not within the scope of his employment and as such the employer was held to not be vicariously liable. However, Mr Justice Lane stated "it is…extremely unfortunate that the incident occurred and that the appellant was injured. I echo the Recorder's view that she deserves the court's sympathy."
Outcome of the case/contrast to Bellman v Northampton Recruitment Ltd
Before the outcome of this case, the case of Bellman v Northampton Recruitment 2018 had been the focus of attention where it was held that the employer was vicariously liable for an assault committed by its managing director at a Christmas after-party.
However, the case of Shelbourne can be distinguished from Bellman as Bellman might be seen as a case which turned on its own particular facts where the court focused on what led to, and motivated, the assault – the managing director of the employer was patronising – his reaction to what he perceived to be a challenge to his authority as managing director, which made the company vicariously liable for his actions."
Going forwards
The decision in Shelbourne is a positive outcome for employers as previously there had been a series of cases where employers had been held to be vicariously liable at work-organised social events.
In addition this case demonstrates that social justice in cases involving vicarious liability is "not a one-way street" for accident victims and whilst it is important to ensure the victims are adequately compensated, these needs must be "balanced against the wider social consequences" which might follow from finding employers vicariously liable. This is again a positive outcome for employers.