Legal musts for tenants and landlords of commercial properties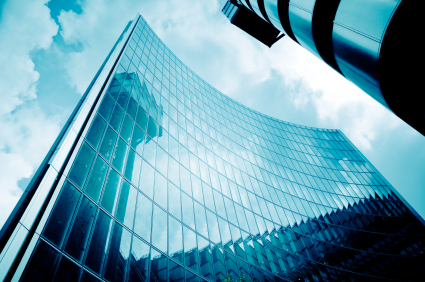 ---
UPDATED 26/08/2022
Whether you are a landlord or tenant of a commercial property, you will have a duty to ensure the business premises are well maintained and safe, healthy places for people to work. The law and the terms of the lease determine whether the landlord or tenant is responsible for certain aspects of commercial property.
A landlord's obligations and responsibilities may be laid down in legislation, or form part of the lease agreement between them and their tenants. In the latter case, therefore, it is essential that both landlords and tenants understand their respective responsibilities.
Gas safety
The Gas Safety (Installation and Use) Regulations 1998 ("the Gas Safety Regulations") refer to two principal aspects of the landlord's obligations in relation to gas safety, including maintaining all gas installations and appliances such as an annual inspection by an official Gas Safe registered engineer and keeping records of the annual gas safety inspections for a minimum of two years. Tenants will need to ensure that they check the terms of their lease carefully in order to fully understand and be aware of any obligations that they will need to comply with during the life of the lease.
It is important to note that these regulations do not apply if a property is let solely for commercial purposes, but it is important to look at whether a building has joint use for both residential and commercial purposes, and whether there are any common parts or shared spaces that have gas appliances or a gas supply.
If you fail to adhere to the Gas Safety Regulations, the Health and Safety Executive warns that you could face a large fine, or even imprisonment.
Fire safety
In addition to the Gas Safety Regulations, the Regulatory Reform (Fire Safety) Order 2005 ("the Order") imposes various duties on the "responsible person" with regards to fire safety in commercial properties. The "responsible person" is the person who is ultimately responsible for fire safety in respect of premises to which the Order applies and there may be more than one. "Responsible person" is defined as the employer in relation to a workplace and either the person who has control of the premises or the owner where the premises is not a workplace, such as an unmanned storage warehouse.
Duties under the Order include, but are not limited to, taking general fire precautions to ensure that certain people are safe in the event of a fire, carrying out a risk assessment and keeping this under review, and ensuring that the premises, any fire safety equipment and emergency routes and exits are properly maintained and kept in working order.
The liability for compliance with the Order rests primarily with the responsible person. A person found guilty of non-compliance with the Order is liable to a fine and, in the most serious cases, imprisonment if proceedings are brought in the Crown Court.
Electrical safety
The law places a responsibility firmly on the landlord to ensure that safety standards are maintained. There is no "legal" requirement to provide a certificate to the tenant, but the Electrical Safety Council has made recommendations as to how testing should be carried out and how often. It recommends that testing is carried out every five years or on a change of tenancy.
The landlord has a duty of care towards its tenants to ensure that all reasonable steps and precautions are made to prevent personal injury to, or damage to the property of, tenants. Failure to do so may result in very substantial claims for compensation.
Managing asbestos
There is a general duty on the "dutyholder" to manage asbestos under the Control of Asbestos Regulations 2012. This general duty is broken down into smaller duties including, but not limited to, taking reasonable steps to find out if there are asbestos containing materials and assessing the risk of anyone being exposed to fibres from the materials identified.
The "dutyholder" is the owner of the non-domestic premises or the person or organisation that has clear responsibility for the maintenance or repair of non-domestic premises. In practise, it is nearly always the tenant's responsibility as it is unlikely the landlord would agree to managing asbestos when they are not in occupation or control of the premises.
It is important to note that buildings constructed after 2000 should not contain asbestos but anything built before this time will need to be assessed. The presence of asbestos within a property does not mean that it automatically needs to be removed, but any work that you carry out to part of the building containing asbestos or an asbestos containing material would need to be done by a licenced contractor, a list of whom can be found on the Health and Safety Executive website.
Fixtures and fittings
Fixtures and fittings that have been installed by the landlord need to be securely and safely constructed and maintained by the landlord. If the tenant discovers any issues, the lease should set out the landlord's contact details so notice of these issues can be served.
Maintenance
The responsibilities of both parties should be clearly set out in the lease. Typically the tenant is required to keep the premises in good or substantial repair and condition even if they were not in good condition at the start of the lease. This is often known as a full repairing lease and it would be sensible for a tenant to have a survey carried out to assess the condition of the property before you enter into a lease so you have an idea of any potential claim for dilapidations at the end of your term.
If the tenant is only taking a lease of part of a larger building, the landlord may well retain the responsibility for maintaining the building itself, but they can recoup this through a service charge, in much the same way as a leasehold flat. As a prospective tenant, always check the last three years of accounts (if available) and ask about any planned works so you can budget accordingly.
A practical tip for a tenant taking over a new lease includes instructing a surveyor to assess the condition before the lease is granted, and limiting the repairing obligation to a photographic schedule of condition which is attached to the lease.
As a landlord, you may be asked by the tenant if they can carry out work to the property once they are in occupation. It is recommended that if you agree to this that the tenant is obliged to provide plans and specifications so that you can grant them a licence to carry out those specific works. You can also specify whether you retain the right to get the tenant to remove the works before handing back the property at the end of the lease.
If substantial works are carried out, both parties need to ensure that if the rent is reviewed, they are clear on whether the improvements are factored into the rent or not.
Health and safety
When renting a property for its business, a tenant must carry out a health and safety risk assessment in the workplace and take action to remove any hazards. A tenant is also responsible for providing a reasonable temperature, enough space, ventilation and lighting, toilets and washing facilities, drinking water and safe equipment. If the tenant fails to comply with health and safety laws then it can be prosecuted under the Health and Safety at Work etc. Act 1974. The landlord is responsible for any aspects of health and safety relating to communal areas defined in the lease. As a tenant, you must take reasonable steps to ensure that your landlord complies with these responsibilities.
Minimum Energy Efficiency Standards (MEES)
Regulations came into force on 1 April 2018 and require eligible rented properties to have a minimum energy performance rating of E on an Energy Performance Certificate (EPC). Implementation of the regulations has been staggered: since April 2018 it has been unlawful to grant new leases of eligible residential or commercial property to new or existing tenants which have an EPC rating below an E. From April 2020, it has been unlawful to continue to let eligible residential property, and from 1 April 2023 it will be unlawful to continue to let a property which does not achieve a minimum 'E' energy efficiency standard unless a specific exemption applies.
Properties let on tenancies with a term of 99 years or more, let on tenancies with a term of 6 months or less or which are generally exempt from the EPC requirements, fall outside of the scope of the regulations. There are also general exemptions which can be applied for if certain criteria are met. Currently, there is some debate as to whether the regulations apply to Listed Buildings, but landlords do have some leeway here in that a property which cannot be improved to an E rating may be granted an exemption if the work required would fundamentally change the character or appearance of the property.
If you are a landlord leasing your commercial property or a tenant taking on a lease for a commercial property and require advice regarding your rights and responsibilities then give one of our experts in the Commercial Property Team a call on 01603 610911 or email. For further legal insights, see our latest news here.