Leathes Prior's Senior Partner William Riley announces retirement
---
Leathes Prior's Senior Partner, William Reginald Conduit Riley is set to retire after 48 years of service at the firm.
William Riley will retire on Friday 30 April, which will make it almost five decades since he started out at the firm in 1973. William qualified as a Solicitor at Leathes Prior in May 1979, before becoming a Partner at the firm in 1980. His dedication to the firm has seen him help thousands of clients over the past 48 years in a number of different sectors, and he has been instrumental in the firm's growth since joining the Partnership.
Throughout William's distinguished career, he has maintained a formidable and longstanding reputation in a number of areas including private client, commercial property, residential conveyancing and charity matters. William said on his retirement:
"Thank you to all the staff for supporting both the firm and putting up with me over too many years".
William will be succeeded in his role as Senior Partner by Paul Warman. Paul has been a Partner at Leathes Prior since 1994 and is head of the firm's Corporate & Commercial Team.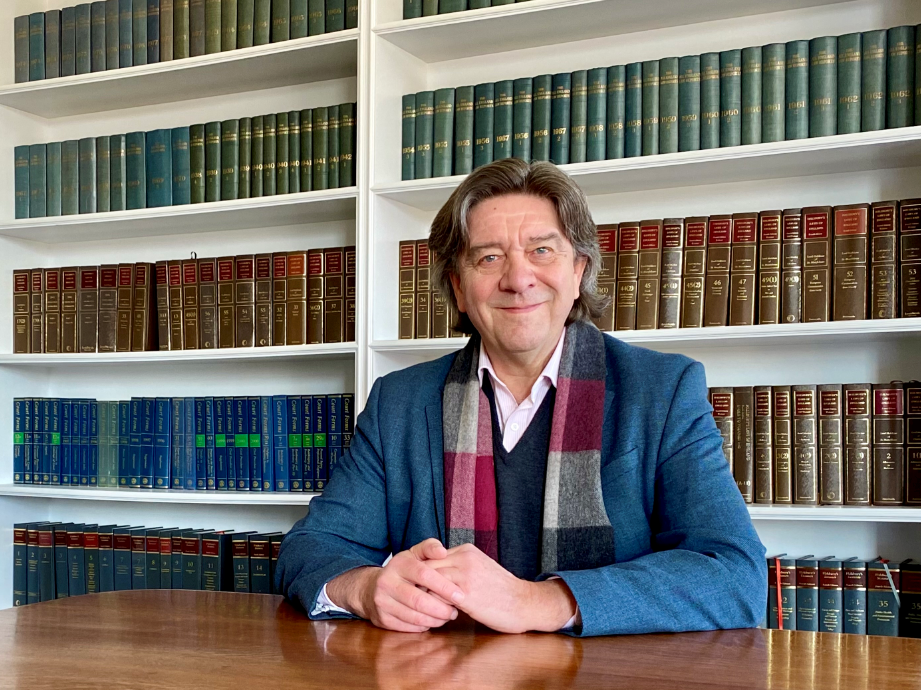 Paul said of William's retirement:
"The retirement of William severs the last link that we had to the traditional image of a solicitor. If you walked past his office windows in the Close and peered through the rather dusty lace curtains, the towering piles of files, jottings and papers would have reminded you of similar offices described by Dickens. In fact, William was a Dickensian style solicitor – well known throughout the County and retained by generations of many local families as a trusted counsellor. How different from the paperless, social media savvy, specialist solicitors qualifying now.
I am sorry that William, and all he represents, will no longer be a regular fixture at our offices. However, I am certain that his independent spirit and approach to legal advice has brushed off on a number of us who worked with him over the years and his legacy will therefore influence the "Leathes Prior way" for many years to come.
On behalf of all partners and staff, I would like to wish William a very well deserved, happy and healthy retirement."
Leathes Prior would like to take the opportunity to reassure our loyal client base that the firm is fully prepared to ensure a smooth transition for William's successors in his many areas of expertise. Partner Tessa Bonser succeeds William as Head of the firm's Wills, Trusts & Probate Team, a role Tessa has gradually taken on having worked very closely with William for over 13 years. She is therefore well placed to assist clients with any queries they may have upon William's departure. Tessa is extremely experienced, having joined Leathes Prior in 2008. She is a full and active member of the Society of Trust and Estate Practitioners (a best practice association for advisors dealing with Wills and Estates Planning) and is Deputy Chair of the Norwich & Norfolk Branch.
Rob Sibley, Partner and Head of the firm's Commercial Property Team will be inheriting William's commercial property matters, and with his 33 years of expertise in the area (including 27 at Leathes Prior), clients can rest assured they are in good hands. Rob works closely with Partner Lucy Whipps in the team, Associate Julia Routledge who is able to assist with agricultural matters and also Partner Darren Bowen who specialises in probate, property and agricultural disputes.
David Clarke will be the dedicated point of contact for residential property matters previously dealt with by William. David is Partner and Head of the firm's large Residential Property Team and has particular expertise in dealing with complex and high net worth property matters. Beth Slaughter, Solicitor in the Wills, Trusts & Probate Team, will also be able to assist with any property matters arising directly out of private client matters, having worked very closely with William for a number of years.
All Partners, staff and many clients of Leathes Prior will be sad to see William go – it's hard to find the words to summarise such a remarkable career and loyal service to the firm. However we do know that after nearly 50 years, William probably deserves a bit of a break. We wish you all the best in your retirement William, and thank you for all you have done for the firm and our clients across the decades – we vow to continue providing the exceptional service you have done for so many years.