Leathes Prior welcomes Harry Mayne to the firm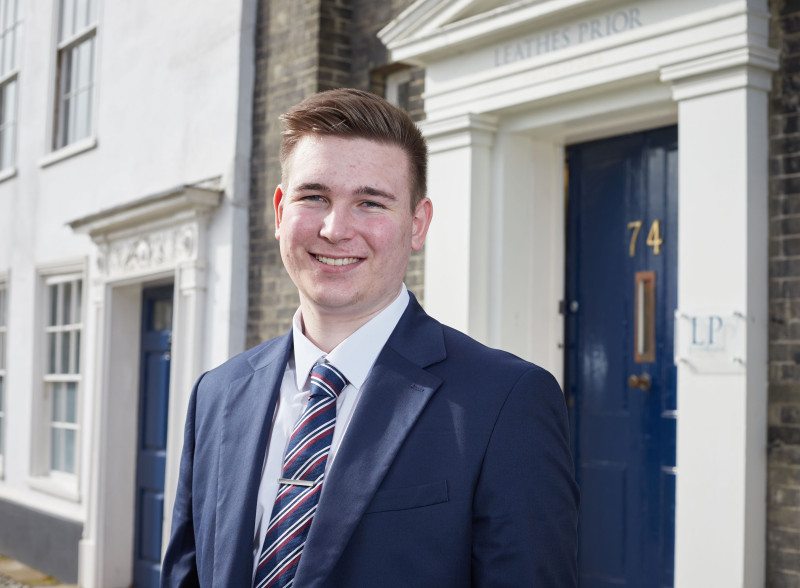 ---
Leathes Prior is excited to welcome Harry Mayne as the newest member of our Family Team. Harry joins us as a Paralegal having worked with a local firm as a Trainee Paralegal since 2020. He has experience in assisting clients on various types of Family Law matters giving him a well-rounded understanding of the industry.
As a Paralegal at Leathes Prior, Harry will be working closely with our team of lawyers in all aspects of their work. He will be joining the experienced Leathes Prior Family Team, which is made up of Head of Team Alisdair Douglas, Partner Simon Willis, and Solicitors Ellie Davies and Lewis Kelly.
In addition to his professional skills, Harry is a great team player, has a maturity beyond his years and has a positive attitude. He is always willing to go the extra mile to help out his clients and is committed to delivering an excellent service.
Partner in the Family Team, Simon Willis said, "We are thrilled to welcome Harry Mayne to our Team at Leathes Prior. Harry has built up considerable knowledge in a very short amount of time and was coveted by many other firms, which shows the strong local reputation he has built already. We look forward to seeing Harry contribute to the growth and future success of the Team and the Firm".
Welcome to Leathes Prior Harry.
For more details on the Family Team and how they can help, see our website here.