Colin v Cuthbert: the battle of the caterpillar cakes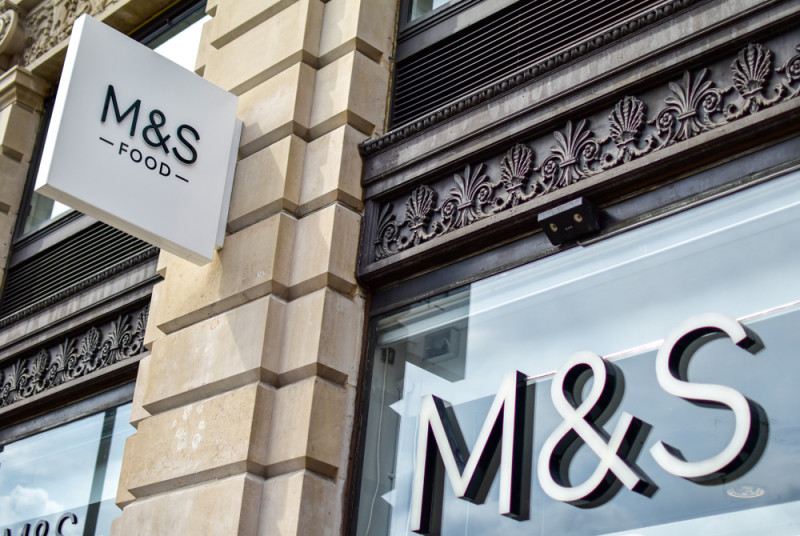 ---
Last week, Marks and Spencer (M&S) lodged a High Court claim against Aldi. M&S (who make and sell and caterpillar shaped chocolate cake called Colin) claims that Aldi has breached its intellectual property rights by launching its own caterpillar shaped chocolate cake, called Cuthbert.
This is not just any ordinary High Court claim… it is an M&S caterpillar cake High Court claim.
Although the claim is still in its early stages, there has been a great deal of social media attention directed towards it. In particular, and despite being the defendant in this case, Aldi has made light of the matter on its social media (with liberal use of the tongue-in-cheek hashtag #freecuthbert).
For many though, trademark infringement is no laughing matter, with businesses bringing such claims typically because another business has sought to benefit from their hard work and reputation, as embodied in their brand.
A Tale of Two (or more) Caterpillars
M&S first introduced "Colin the Caterpillar" to its supermarket shelves around 30 years ago. Since then, a number of other supermarkets have decided to introduce similar products onto the market (such as Tesco's "Curly the Caterpillar" and Asda's "Clyde the Caterpillar"). Although some, and in particular M&S, might argue that these caterpillar cakes are Colin copycaterpillars, they are all largely distinguishable from each other (if only really on the basis of their faces). At least, that is, until Cuthbert came along (according to M&S). "Cuthbert the Caterpillar" was sold by Aldi up until around February of this year, but remains on the company's website.
Trademark infringement and passing off
M&S has protected Colin by registering trademarks, including one in respect of the name "Colin the Caterpillar", and a second covering the appearance of Colin in his packaging. At its core, a trademark is a sign distinguishing the goods or services of one business from those of another. Once a mark is registered it provides its owner with exclusive rights to use the sign in relation to certain classes of goods or services for a certain period of time.
Infringement of a trademark can occur in a number of ways. It is necessary to look at the particular signs in question and ascertain whether they are identical or similar. If they are, then it must be decided whether the goods or services in question are identical or similar. Where the marks and goods are identical, there will be infringement. Where there is an element of similarity (but the marks and/or goods/services are not identical) it will be necessary to look at whether there is a likelihood of confusion for the average consumer. In some cases, the reputation of the already registered mark and whether the new mark has gained an unfair advantage based on the former's reputation will play a factor. Here, M&S will almost certainly argue the marks are similar and so are the products and that consumers would likely be confused as to the origin of the particular caterpillar cake (i.e. whether it is truly an M&S or Aldi product).
In addition to the above, M&S may seek to argue that Cuthbert's appearance amounts to "passing off". This is a common law action brought on the basis of goodwill being attached to goods or services being sold by the innocent party, misrepresentation by the infringing party that is likely to lead to confusion amongst the public and damage to the innocent party.
What next?
As this claim has only just been issued in the High Court, there is still a long way to go before any potential trial. The parties may decide that it is more commercially prudent to settle the matter outside of the Court. If no such settlement is achievable, the full claim process ending in a High Court judgment (and maybe even an appeal to a higher court) will proceed over months and years.
M&S will no doubt be mindful of the decision of the Court of Justice of the European Union made in 2018 against Nestle who sought to register the shape of its Kit Kat chocolate bars as a trademark and was ultimately unsuccessful (and this may be relevant if Aldi seek to counterclaim that M&S's trade marks in relation to Colin are invalid). However, it was the shape of the bar (which the Court thought was not sufficiently distinctive) rather than the nature of the confectionary which stumped Nestle in that case. M&S will hope that Colin's shape and appearance is more distinctive in the eyes of the Court.
As always, Leathes Prior will be quick to report on any important developments in the Colin v Cuthbert case, so please do follow our social media (LinkedIn, Twitter or Facebook) for the latest updates.
Should you have any queries on the content of this article or about the infringement of intellectual property rights, please contact the Dispute Resolution Team at Leathes Prior on 01603 610911 or by e-mail.
Note: The content of this article is for general information only and does not constitute legal advice. Specific legal advice should be taken in any specific circumstance.