Client Seb Morris wins British GT Championship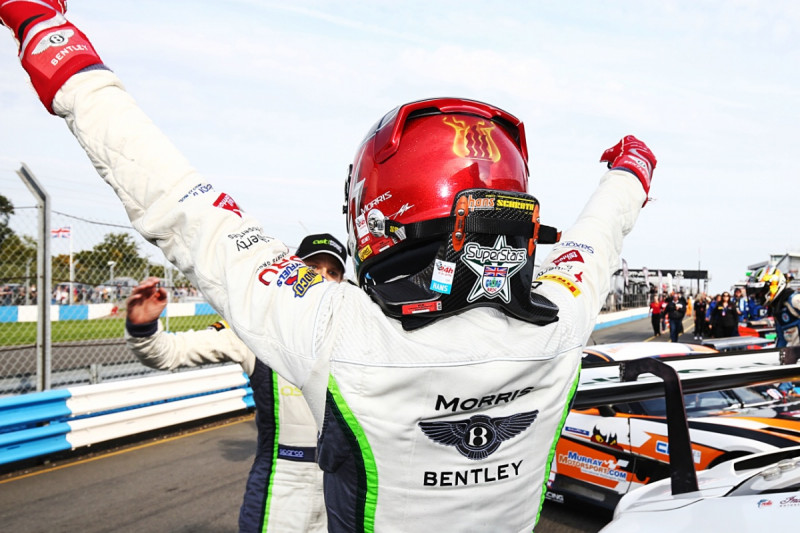 ---
Seb Morris, client of our Sports Team (Full Contact), and his team-mate Rick Parfitt Jnr have won the prestigious 2017 British GT Championship title after an action-packed final round of the season at Donington Park Grand Prix Circuit on Sunday 24 September.
Driving the No.31 Bentley Continental, the Team Parker Racing duo wrapped-up the coveted title at the Leicestershire track, extending their pre-weekend 10.5 point lead over their championship rivals (the Lamborghini Huracan of Jon Minshaw and Phil Keen) to a comfortable margin of 33 points.
Capping a truly sensational campaign, which included three outstanding race victories during the year of which one was the historic Silverstone 500 event, Seb also made history too with the championship victory marking the first in British GT for the Crewe manufacturer Bentley. Added to that, the success marks the first in GT3 for Leicestershire based Team Parker and Morris and Parfitt Jnr also go into the record books as champions in the 25th anniversary season of the UK's premier endurance racing category.
Talking after the race Seb said "It feels unbelievable and very emotional. We have all worked so hard and all deserve this."
Despite this Championship win, the racing season is not quite over for professional driver Seb Morris just yet – he has forthcoming invitational races in Monza next week and also at the Nurburgring in a Lamborghini and BMW respectively.
For now though, all at Leathes Prior, particularly the Full Contact Team, congratulate Seb on this phenomenal achievement. Dan Chapman, head of our Sports Team, was in attendance at Donington to watch Seb secure this title and said "Seb has worked so hard this season to build on last year - where he and Rick finished 3rd in their debut season together, and Seb's first season in sportscars after moving on from single-seater racing. The bold target was to win the Championship and he and his team-mate, and all at the team, have delivered on that target. Having worked with Seb since he was 16 or 17, it was a really proud moment to see him secure this title and once the dust has settled, we can really look forward to 2018 with confidence. To put Seb's achievement in to perspective, the pro driver in last year's winning car was Jonny Adam - he was 32 at the time and this year he won at Le Mans, the biggest motor race in the world! For Seb to be in the history books alongside such drivers aged only 21 is amazing."