CHARITY OF THE YEAR 2019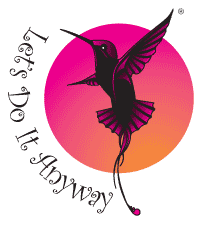 ---
Leathes Prior are proud to announce that throughout 2019, we will be supporting Let's Do It Anyway as our chosen charity of the year. After a company wide vote between a few local charities, Let's Do It Anyway came out on top.
Let's Do It Anyway is a charitable Trust run entirely by Voluntary Trustees, supported by advocates & supporters of the Charity. They are a dedicated upbeat team of people who understands the impact an illness, or disability can have on your life and of those close to you.
The predominant aim at Let's Do It Anyway is to promote social welfare and equality inclusion for children and adults of all ages. They aim to provide children and adults with appropriate mobility & specialist equipment, to encourage them to get active, to feel empowered and socially included. They also provide services, or facilities to people who are suffering an illness, disabled or infirm, with the aim of improving their condition of life.
We are extremely proud to be supporting such a great cause and we look forward to working closely with Tonya Knights (Chair Person) and her team to make this a prosperous 2019.