Leathes Prior Assist Salix River & Wetland Services Limited in sale to RSK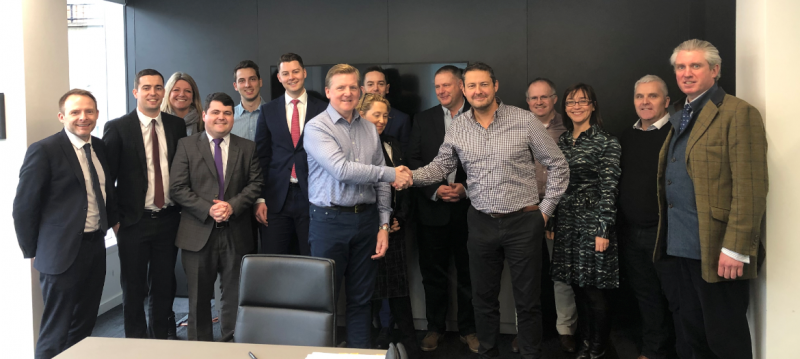 ---
We are pleased to announce that Leathes Prior have acted for the shareholders of Salix River & Wetland Services Limited ("Salix") on the sale of the company to RSK Environmental Ltd ("RSK").
Alex Saunders and Jack Horwitz advised the shareholders of Salix on the Corporate aspects of the transaction, and Lucy Whipps and Georgia Short in Leathes Prior's Commercial Property Team advised on property matters.
Salix provides river restoration and erosion control services and are considered one of the leading specialists in this area. It is considered that the transaction will give an opportunity to expand in this area for RSK, who are a leading integrated environmental, engineering and technical services business.
Salix provides sustainable solutions to the challenges found in soil erosion control and river restoration projects. It also specialises in spillway and shoreline protection, inland dredging and wetland habitat creation schemes. In 2019, Salix acted as principal contractor on the ground-breaking River Nairn restoration project, which was a finalist for the UK River Prize. Amongst other things, the project has already profoundly improved the river for wildlife. Other recent projects have included the Yearl Weir riverbank stabilisation for United Utilities, a large-scale habitat creation project at Hoveton Broad in the Norfolk Broads for Natural England and numerous river restoration projects for Affinity Water.
Salix will continue to be led by Managing Director David Holland who said; "When I founded Salix 16 years ago my core philosophy and ethos was to create an environmental business with strong sustainable principles that would lead the market in innovation for managing our rivers and wetlands. Our method is to combine the 'soft' and 'hard' solutions in a balanced way, and we see joining RSK as an opportunity to not only expand this approach but also to continue growing our business without having to sacrifice our culture and values'' says David Holland.
RSK currently employs more than 3600 staff in offices across the UK and worldwide. They provide independent environmental consultancy and technical services in the areas of the environment, health and safety, engineering and sustainability management to industrial, financial and public-sector clients in the UK and abroad. In 2016, RSK was awarded the prestigious Queen's Award for Enterprise in international trade, one of the UK's highest accolades for business success.
RSK Chief Executive Officer and founder Alan Ryder says: "I am delighted to welcome Salix's skilled and experienced workforce to RSK. Their services are an excellent complement to the group and will allow both businesses to expand their service offering. Bringing together our long histories of successful and sustainability focussed projects and experience delivering innovative solutions in a range of sectors will enable us to deliver added value to our combined client base."
Alex Saunders, Senior Associate in the Corporate and Commercial Team at Leathes Prior said "We are pleased to have been instructed by David, Edward, Peter and the other shareholders of Salix. It was a pleasure working with them throughout the process and we are delighted that they have found in RSK a buyer that will enable key strategic growth of the business moving forwards."
David Holland, Managing Director, said of Leathes Prior; "Alex, Jack and the team at Leathes Prior were extremely professional, efficient and supportive throughout the whole sale process. They went the extra mile to ensure that the shareholders fully understood the process, legal implications and the associated risks and worked tirelessly to ensure that the deal went through as smoothly as possible".
We wish David Holland, Edward Raker, Peter Barlow and the team all the best for the future.