LP delighted to announce Sam Poulter has qualified with the firm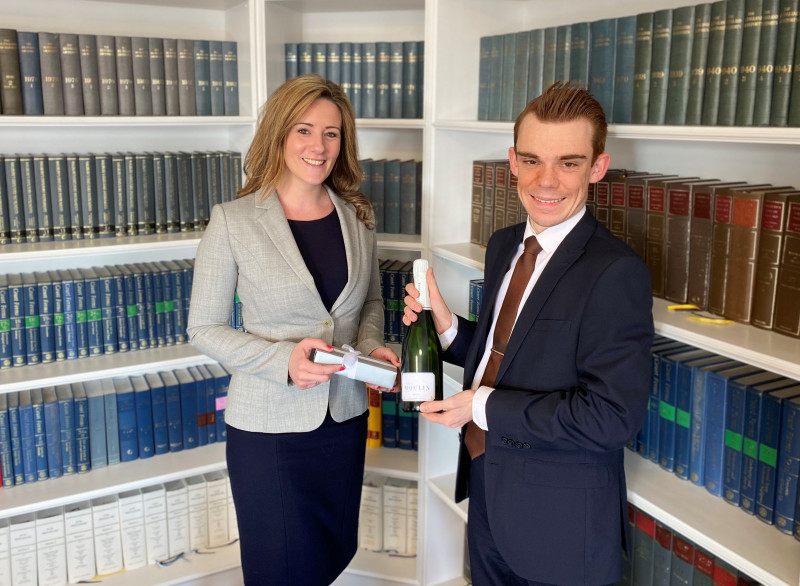 ---
Leathes Prior is delighted to announce that Sam Poulter has been admitted to the roll of solicitors and has accepted the offer to stay at the firm post-qualification.
Sam joined Leathes Prior in August 2019 and began working as a Paralegal within the Corporate & Commercial team before starting his training contract in March 2020. Previously he had graduated from the University of East Anglia in 2016, and then completed his LPC at BPP Cambridge on a part time basis whilst working locally.
Sam has trained with the Corporate & Commercial team for the past two years assisting the team on a range of matters including advising the shareholders on a sale of their business and assisting on multiple commercial agreements. Sam is also currently attending the BNI on behalf of Leathes Prior.
Sam will continue to provide professional, high quality and commercial advice to clients a variety of corporate and commercial matters, including acquisitions and disposals, shareholders' agreements, drafting and negotiating commercial contracts, as well as a wide range of data protection issues. He also has experience in providing franchising advice to both franchisors and franchisees.
Partner, Alex Saunders said, "I am delighted that Sam will be qualifying into our growing Corporate & Commercial team, and that yet another trainee at Leathes Prior has been retained by the firm. Sam has been an asset to the team throughout his training contract, going above and beyond in his duties to support the team and firm. I thoroughly look forward to his development as a solicitor in the team and wish him a long and successful career at the firm."
Training Principal, Sarah Appleton said, "It is wonderful to retain more of our home grown talent in our thriving Corporate & Commercial team. Sam's hard work, commitment and determination has been evident throughout his training contract, and it has certainly paid off. I am sure that Sam will apply that same work ethic to his position as a newly qualified solicitor, and I have no doubt that he will be successful."
We are excited to welcome Sam as a qualified solicitor to the team and wish him the very best of luck for his future here at Leathes Prior.