A day in the life of a Trainee Solicitor at Leathes Prior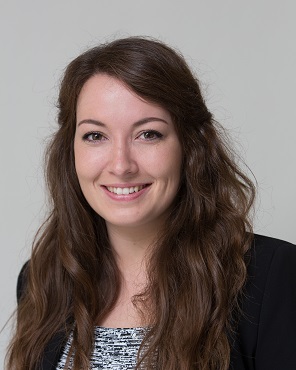 ---
In the lead up to our Training Contract deadline on 24 July 2016 our trainees will be writing about an average day at the firm; to give an insight into what life is like as a Trainee Solicitor at Leathes Prior. This is 'A day in the life of a Trainee Solicitor at Leathes Prior' written by current trainee Nina Ryan.
I started my training contract with Leathes Prior last September (2015) in the Residential Conveyancing Team, after the anxious two year wait since the final stage of the trainee recruitment proces; the assessment day in August 2013. I am now half way through my second seat in the Litigation & Dispute Resolution Team, which I joined in March 2016. It is one of the firm's largest teams, collectively covering a broad range of work including all types of civil litigation, personal injury, insolvency and debt collection as well as regulatory, traffic-related and criminal defence work. I primarily assist Mike Barlow, a Partner and Head of the team. As you would expect from such a varied subject area, no two days are the same and when you pick up the phone you never know what new scenario awaits you.
Each day begins with the typical checking of emails. The last couple of days have been spent preparing for a mediation planned for the end of the week. I have received an email from our client overnight providing us with additional information in relation to a schedule that we have prepared, listing details of a large number of invoices raised by our client which remain outstanding. We have also put together a detailed schedule of interest due on the late payments.
The client has informed us that they have received payments over the past few days in relation to a number of the invoices. My first task is to amalgamate our previous schedules with the new information to create full up to date lists. Once this is completed, I call the client to discuss the changes made to the schedules and check the amounts, dates of payment and invoice numbers with her before sending the documents back for her approval. I then email the solicitor on the other side to finalise some of the arrangements for the mediation and to advise that the schedules are being amended. I confirm that we will send final copies by the end of the day.
Taking notes in client meetings as a trainee provides an invaluable opportunity to observe senior members of staff interacting with clients and seamlessly giving advice. After sitting in on an initial client meeting with Mike yesterday to take notes, I type up a detailed attendance note recording the client's instructions. I then draft an engagement letter setting out our understanding of the client's matter, Mike's initial advice to the client, and our general terms of business.
With lunch time looming, I make a couple of chasing calls to the High Court on files where applications have been sent and we await a response: one an application for detailed assessment of costs following a trial that was heard in December, and the other a request for default judgment in a professional negligence case. Having a reliable system in place to keep track of upcoming deadlines and when to chase various parties for responses is important and it is common throughout the day to have reminders popping up on screen helping me to keep track of progress on current files.
Leathes Prior is in a perfect location to make the most of your lunch breaks. Whether you need to get a bit of shopping done or catch up with friends and colleagues over lunch, there are plenty of options within easy walking distance. The walk through the beautiful cathedral grounds as you come and go from the office isn't too bad either!
Back at my desk, I begin my afternoon by drafting a letter to the employer of one of our clients in a dispute over our client's notice period. We set out our client's position and include an analysis of the contract, indicating the strengths of our client's case. The letter is checked and amended by Mike before being sent to the client for their approval.
Our Accounts Team advise me that we have received monies from another client on a file that I have been assisting with through our debtcollector service. This is a fixed-fee service offered by Leathes Prior to both new and existing clients whereby we can be instructed to chase overdue undisputed debts, instigate county court proceedings and assist with enforcement action. I complete the relevant paperwork to request a cheque for the court fee and set about drafting the claim form to be sent, with a cover letter to the court in order to issue proceedings against the debtor.
My afternoon coincidentally takes me full circle back to the mediation case that I had started my day with. The client gets back to me confirming that the schedules are approved. I send these out to the solicitor on the other side, as promised. I then walk hard copies of the documents to the mediator, whose office is luckily also in The Close. I brief the mediator on the changes made and the updates from the past few days since the mediation bundle was prepared. This is a matter that has been ongoing for some time and following several frustrated attempts to mediate previously, our clients' hopes are pinned on a successful outcome this week, hence the need for such precision in preparing the schedules for all parties to refer to as part of the mediation bundle.
By the time I arrive back at the office, it is almost the end of the day. I make myself a to-do list for the following day and make one final call to a client before closing down my computer.
There is a thriving social scene within the firm and it is not uncommon in the evenings for there to be networking events or casual get-togethers with colleagues after the day's work. I have recently been dragon boat racing, to a pub quiz and bravely boarded a canoe in a thunderstorm as part of Leathes Prior teams in the name of networking, to give just a few examples!
Although every day differs enormously, I hope that this offers a glimpse into the variety of work that is carried out in our Litigation & Dispute Resolution Team and the range of responsibilities you are tasked with as a trainee at Leathes Prior.
Don't forget, if you want to apply for a training contract with Leathes Prior, our deadline for applications is midnight on 24 July 2016 for training contracts starting in September 2018.