Vacation Scheme
Our award-winning Vacation Scheme invites students wishing to get a taster of what it is like to work at LP before applying for a training contract. Scoring highly in the Legal 500 Future Lawyers survey rankings, the scheme offers visitors time to complete some real work alongside our partners and staff and to show us your skills.
The 2024 Vacation Scheme will last a week and will run once during the Easter holidays and again in the Summer. During your week you will be given the chance to meet with our lawyers and current trainee solicitors, spend time in various teams practising different legal disciplines, and take part in a number of group exercises. Amongst other awards, we have been winners in the Legal 500 Future Lawyers 'Social Life' category many times so you know there will be a visit to the pub at the end of the week!
We recruit for both weeks separately so make sure you apply before the deadline for the week you wish to join. Due to the limited number of spaces available (we take up to five visitors per week) we usually have to prioritise applications from those eligible to apply for a training contract during the same year. Ordinarily this means that you will be in your second or third year of a full-time law degree, in your final year of a non-law degree or undertaking post graduate study. That being said, if you are applying for the Summer week and have just finished your first year of law, then we would certainly consider your application.
To apply, please send a covering letter and a copy of your CV to recruitment@leathesprior.co.uk. Your application should outline your interests, career plans and why you feel you are the right candidate to spend a week with us.
Deadlines for 2023-24 applications are as follows:
Easter vacation scheme - 25 February 2024
Summer vacation scheme - 21 July 2024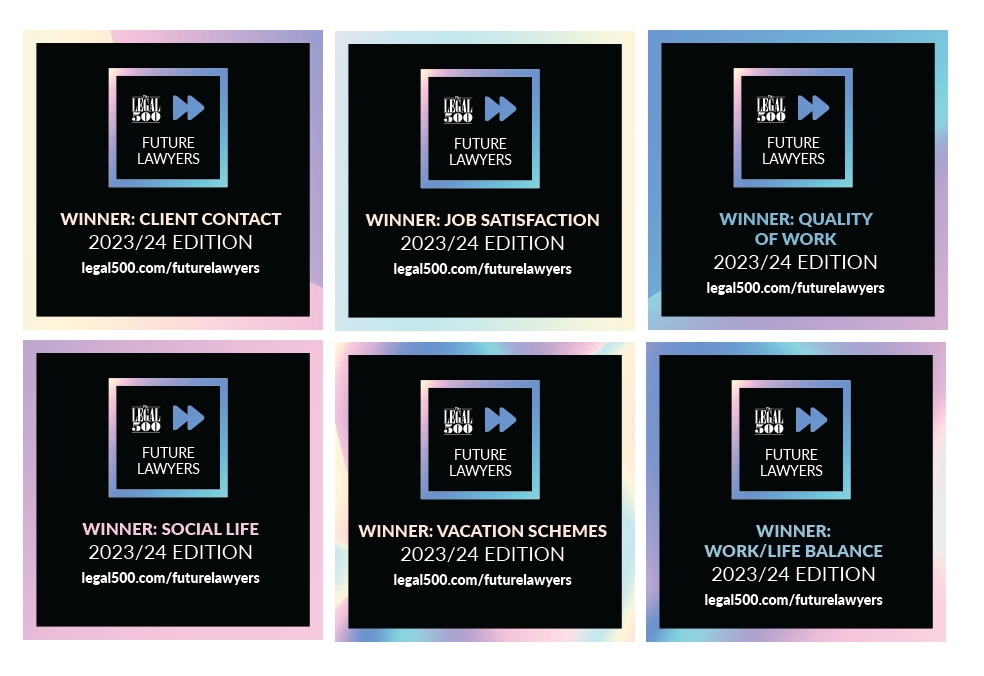 ---
Testimonials
Georgia Sartin
My time on the Leathes Prior Summer Vacation Scheme was an invaluable experience from the start. Firstly, it was a beneficial way of understanding what it would be like to be a trainee solicitor. Secondly, it gave me a great insight into the firm. I sat in a variety of different departments: Corporate & Commercial, Dispute Resolution & Litigation, and Wills, Trusts and Probate. With each of these teams I worked closely with my supervisor who gave me helpful feedback on key legal skills such as: drafting and researching. This aided me to get a feel of the tasks of a trainee but also an idea of the nature of the work performed at the firm. Having enjoyed my time so much, the Vacation Scheme was ultimately the driving factor for me aiming to pursue a Training Contract with LP, for that I would thoroughly recommend it to anyone seeking a career in law!
Emily Archbold
The Leathes Prior Vacation Scheme was an incredible opportunity to gain insight into the firm itself and life as a solicitor. I had the pleasure of spending time in the Corporate & Commercial, Dispute Resolution, Employment, Family and Residential Conveyancing teams. The tasks set provided me with invaluable experience in each practice area and boosted my legal knowledge and skills. Everybody was incredibly friendly and supportive which made the week wonderful. I am very grateful for the opportunity and would highly recommend applying for the vacation scheme here.
James Iron
The Leathes Prior Vacation Scheme not only further fuelled my ambition to train to become a Solicitor, it also fuelled my ambition to train at the firm. I gained invaluable insight into areas such as Employment, Corporate, Property and Litigation. The practical approach of the varied tasks, such as case analysis and preparing a letter of advice, made me really feel like I was a part of the Leathes Prior team. The overriding friendliness, supportive nature and family feel of Leathes Prior shined through during my week. The social aspect of the firm was clear to see as we ended the week in the local pub where everyone was extremely approachable, giving me an insight into how Leathes Prior truly value their staff.
Kimberley Holden
Last week I had the wonderful opportunity to be able to participate in the Leathes Prior Solicitors summer vacation scheme. The scheme was run virtually and provided an incredible insight into the firm itself and life as a trainee. I was able to spend time in the Commercial Property, Family and Corporate Commercial departments which each provided me with an opportunity to take on tasks which strengthened legal research and drafting skills. A massive thank you to all the partners, trainees and supervisors who - despite the current challenges with COVID-19 - made the experience so wonderful. I'm very grateful and have come away feeling even more motivated as I continue with my degree and take the next steps to becoming a trainee.
Ellie Davies
The vacation scheme provided an invaluable insight into what to expect from a law career in the future. It was a fantastic opportunity to work alongside staff at all levels, and gain hands on experience across multiple sectors within the firm. Everybody was friendly and encouraging which made me feel instantly at ease and a valued member of the team. In my experience a vacation scheme is an excellent way of identifying whether you are a good fit for the firm and whether they are a good fit for you. By the end of the week I knew that Leathes Prior were the right firm for me and am absolutely delighted to have started my training contract with them. I am incredibly excited for what the future has to hold and would thoroughly recommend others who are passionate about pursuing a career in law to follow in my footsteps and apply for a vacation scheme here.
Nick Price
Throughout my vacation scheme with Leathes Prior I was made to feel included by the solicitors supervising me as well as by the firm's support staff. The friendly atmosphere was a big selling point when it came to applying for a training contract. The work I was given was stimulating and provided me with practical experience of a number of different practice areas. It was also indicative of the firm's practice of affording early responsibility to its junior lawyers. For these reasons, I would wholeheartedly recommend applying for a vacation scheme with Leathes Prior.
Ruth Collett
Thank you for the opportunity of work experience at Leathes Prior, I have thoroughly enjoyed the week. I felt very welcome from the first day, with everyone I met being very open and helpful. Sitting in a different team each day allowed for a wide variety of opportunities, from attending client meetings to drafting a will. Work experience at Leathes Prior allowed for real involvement into the work and life of the firm and gave me an insight into what the firm is really about. I do not think that I have anything negative to say about the experience and I would not hesitate to recommend participating in work experience at Leathes Prior.
Emma Rumble
Research, communication, listening, drafting and problem solving are just a few of many skills that I genuinely feel I have enhanced as a result of my work placement with Leathes Prior. Thank you!
Thomas Holden
My tasks for the day included producing a letter updating a client on the progress of an application for deputyship and further letters to various banks and building societies requesting that assets be released to the estate. I also had the opportunity to witness a will. I was instantly appreciative of being given genuine work to do, a theme that would characterise the entire week with Leathes Prior.
Alex Saunders
Without exaggeration, my experience at Leathes Prior has surpassed all expectations. The varied and interesting work experience itinerary – which I understand has recently been revised – speaks volumes about both the attitude of the firm and its dedication to ensuring that the candidate experiences real legal work, as opposed to being assigned to photocopying and tea-making duty.
Claire McCarthy
I have learnt so much this week and that is purely because every person that I have spent time with has been willing to teach. Leathes Prior truly is an innovative law firm with a fantastic personality and I am grateful to all who have made this week such a valuable experience.