Leathes Prior Solicitors is today delighted to announce the promotion of five key members of staff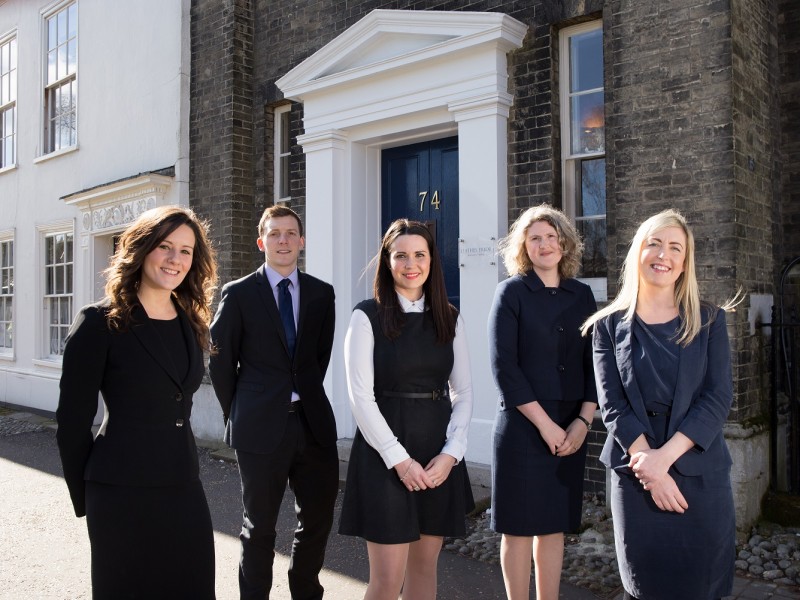 ---
Tessa joined Leathes Prior as a Trainee Solicitor in 2008 and qualified as a Solicitor in 2010. Tessa plays a key role in our Wills, Estates & Powers of Attorney Team. She is an Associate Professional Member of Solicitors for the Elderly, a Trustee of a charity offering counselling and is also an active participant in the free legal advice sessions for Age Concern.
Sarah Appleton joined the Employment Team at Leathes Prior in August 2013 and today has made Partner. Sarah has quickly established an excellent reputation both locally and further afield and has a wide range of experience advising on both contentious and non-contentious employment matters for businesses of all sizes, with particular expertise in complex restructuring exercises and TUPE issues.
Stephen Wilson graduated from the University of East Anglia, joined Leathes Prior as a Trainee Solicitor in 2012 and went on to qualify into the Residential Conveyancing Team. Stephen has formed a solid reputation in the area for being able to provide excellent advice to clients on a wide range of property matters and has now progressed to Associate Level.
Harriet Howes joined our Employment Team in November 2015. With over six years' experience practising employment law at a large regional firm prior to that, Harriet is well respected within the local business community. We are proud to announce that she has earned a well-deserved promotion to Associate level.
Charlotte Sheehy joined the firm in September 2014 and has today been promoted to Associate level. Charlotte has significantly developed the firm's marketing and business development strategies including work on the firm's branding, the launch of a new website and stepping up the firm's involvement in the community by way of local sponsorship and charitable activities.
This promotion is a particularly momentous occasion for Leathes Prior as Charlotte is the first member of staff to make Associate level at the firm, despite not practising as a lawyer.
"I am delighted to congratulate Tessa, Sarah, Harriet, Stephen and Charlotte on their well-deserved promotions. The firm is seeing a pattern of steady growth year on year and in a time when we are investing in the refurbishment of our reception area and suite of meeting rooms in order to improve client experience, it is vital that we also continue to invest in the progression of key members of staff. I am sure that they will all continue to contribute significantly to the future growth and success of the firm".