Social Media – new and emerging crimes that are being committed online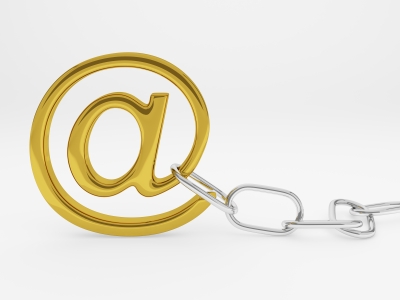 ---
The use of social media by both individuals and organisations has grown immensely in the past few years, fuelled by a combination of greater internet access and smart mobile devices. The two most popular websites, Facebook and Twitter, are regularly used by many millions of people within the UK on a daily basis, all with the purpose of 'social networking', connectivity, enabling people to express themselves and interact - using the internet as a platform for doing so. However, a minority of those in society using social media create problems that may come under the umbrella of criminal liability.
A criminal offence defines an act, or omission, that is so harmful that the wrongdoing is deemed to be against the state rather than an individual who has suffered as a result of a particular act. As a result, the state investigates and prosecutes those alleged of such wrong doing, and upon conviction by a Court, the state imposes a punishment by depriving the perpetrator of their liberty, fine and other means. There have been differing views as to whether harmful acts committed using social media are new acts, or whether they are already prohibited by current legislation but committed in the new forum of social media. It appears that the House of Lords are persuaded by the latter of the two approaches, noting that the 'social media platform is simply a medium for human beings to behave or misbehave'. On that basis, it is evident it was not deemed necessary nor appropriate to create a new set of offences specifically for acts committed using social media and alike.
Harassment, malicious communications, stalking, threatening violence and incitement, to name a few, are all criminal offences and have been for a significant period of time. The Director of Public Prosecutions previously published guidelines in respect of the application of the current statute law pertaining to prosecutions regarding social media communications. Such published guidance is structured by conduct, conveying types of conduct to different potential offences. It is accepted that there are overlaps between some of those acts and the corresponding offences, however, such overlaps commonly occur within criminal law, to cover a range of differing circumstances. The types and nature of behaviour that may amount to a criminal offence under existing legislation include:
'Cyber Bullying' – The starting point is to consider the synergies between acts conducted 'online' and those 'off-line'. It is worthy to note there is no specific criminal offence of 'bullying' but the current range of offences, particularly those specified within the Prevention of Harassment Act 1997, is sufficient to bring a prosecution for bullying conducted using social media. '
Virtual Mobbing' – This is when a number of individuals use social media or messaging to make comments to, or about, another. Again, the Prevention of Harassment Act 1997 is sufficient for bringing a prosecution for 'virtual mobbing'. It is also considered sufficient to bring a prosecution for such matters under the provisions of the Public Order Act 1986.
'Revenge Porn' – This ordinarily follows the break-up of a couple and involves the electronic publication or distribution of sexually explicit material of one or both of the couple, the material having originally been provided consensually for private use. The key issue is whether such behaviour falls within one of the existing offences under current legislation, and if not, whether it ought to be criminalised. Historically, there has been a general reluctance to prosecute in such matters, other than where a publication portrays illegal or extreme sexual acts. However, the implementation of the Criminal Justice and Courts Act 2015 has created a new offence under Section 33 regarding the disclosure of private sexual photographs or films without the consent of an individual who appears in them and with intent to cause that individual distress.
'Trolling' - This refers to the intentional disruption of an online forum, by causing offence or starting any argument. In addition, the term encapsulates those who set up fake profiles under their victims' names in order to cause them 'alarm and distress' amounting to harassment. The CPS have released updated guidelines for prosecutors in respect of offences committed via the use of social media which can be seen here.
Those guidelines have confirmed that those individuals who proceed to generate fake profiles under their victim's names in order to harass them will now face criminal charges. Alison Saunders, the Director of Public Prosecutions, said "the guidelines were a response to the increasing use of smart technology, and emerging methods used to abuse individuals online, including false identity to post humiliating material online." "Worryingly we have seen an increase in the use of cyber-enabled crime in cases related to Violence against Women and Girls, including domestic abuse. Offenders can mistakenly think that by using false online profiles and creating websites under a false name their offences are untraceable. Thankfully this is not the case and an online footprint will be left by the offender".
Since the initial guidelines were published in 2012 two new offences have been created. In particular, it is now an offence under the provisions of Section 76 of the Serious Crime Act 2015 to 'control or coerce' another within an intimate or family relationship. The offence came into force on 29 December 2015 and does not have retrospective effect. Whilst the misuse of social media can attract criminal liability, it is equally important to remember that victims of such acts can also take appropriate civil action against perpetrators for defamation and harassment. Social media is also becoming an important tool from a corporate perspective and a number of organisations are now using it to inform, educate, and influence the wider public. Equally, companies are having to grapple with increased use of social media by employees and the difficulties this raises given the blurring of the distinctions between personal and professional lives.
If you are have any queries regarding any of the issues mentioned above, please do not hesitate to contact a member of our Regulatory & Defence Team who will be more than happy to assist you.
Note: the content of this article is for general information only and does not constitute legal advice. Specific legal advice should be taken in any particular circumstance.