Leathes Prior welcome Zanthe Meijer to the firm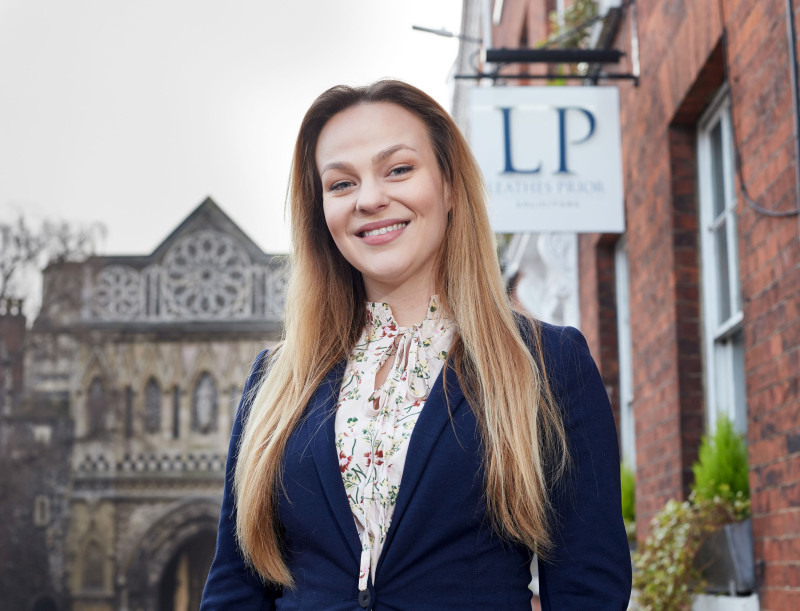 ---
Leathes Prior is delighted to welcome Zanthe Meijer to the firm's Employment Team.
Zanthe qualified as a solicitor in September 2021, and joins us from a large regional firm. With experience acting for both businesses and individuals, Zanthe will bolster the experienced and busy Leathes Prior Employment Team, who pride themselves on the responsive, pragmatic and exceptional client-centric service that they provide to their clients.
The Team is made up of Partners Dan Chapman and Sarah Appleton, Senior Associates Harriet Howes and Gareth Stevens and Solicitor James Conley.
Zanthe graduated in Criminology and Psychology from Royal Holloway in 2017 before studying law as a postgraduate at the University of East Anglia and then completed a Masters in law and the legal practice course at Nottingham Law School. Fluent in Dutch, Flemish and with a good command of French and Spanish, Zanthe brings useful language skills to the Employment Team whose clients are increasingly operating on a global basis.
Partner and Head of the Employment Team Dan Chapman said "We are very pleased to have Zanthe join LP and our team. We are always seeking out the best talent, whether that be training and promoting our own through our market-leading training programme or through recruiting externally and Zanthe is a key part of that ongoing goal."
We are excited to welcome Zanthe Meijer on board and look forward to the positive impact she will have on the firm.