Leathes Prior delighted to act for Kieran McKenna and Martyn Pert in their move to Ipswich Town Football Club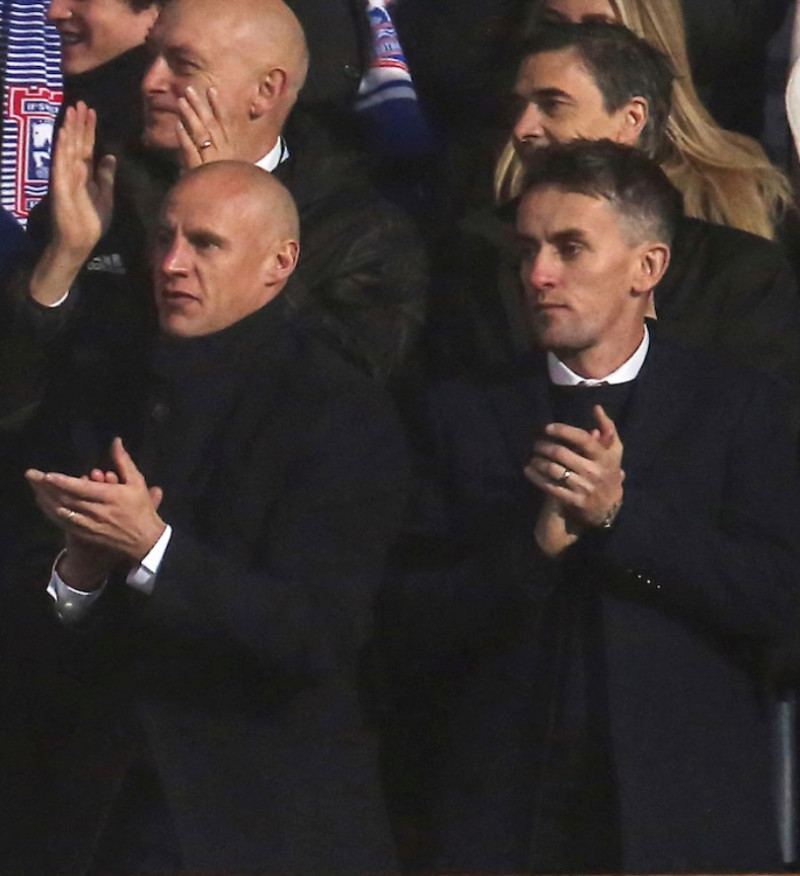 ---
Leathes Prior were delighted to act for Kieran McKenna and Martyn Pert in their moves from the Manchester United coaching set-up to Ipswich Town Football Club.
Dan Chapman, head of the Leathes Prior Employment and Sports team, represented McKenna and Pert who have arrived at Portman Road to take up management roles. McKenna has become Ipswich's manager with Pert joining him in Suffolk as assistant manager.
McKenna is a Northern Irish former player who as a highly rated youngster in Northern Ireland transferred over from Ballinamallard United to join Tottenham Hotspur as a youth player in 2002. Forced to retire from the game as a player due to a serious hip injury before he had made a first team appearance (though not before he had played for and captained the Northern Ireland under 19 and under 21 national teams), McKenna immediately turned to coaching in the Spurs' Academy and by the time he was just 29 he was appointed as Tottenham's under 18 manager. In 2016, McKenna moved to Manchester United to manage their under 18 side and after impressing Jose Mourinho, he was promoted in 2018 to assistant manager of the first team alongside Michael Carrick. Following Mourinho's departure from Manchester United, McKenna retained his post under Ole Gunnar Solskjaer and then again under Ralf Rangnick and he would go on to spend over three years in this role at Old Trafford. Appointed as Ipswich Town's new manager following the recent departure of Paul Cook, McKenna explained "Leaving a club like Manchester United was obviously a difficult decision, but I strongly believe in the opportunity to build something here. It feels like the right time, project and Club to make my first step into first-team management."
Whilst McKenna's route in to management has been less than conventional, Pert's is even more so. An undergraduate at Loughborough University heading for a career in accountancy, Pert decided his true calling was working in football and he spent months travelling around Europe visiting clubs, watching their training sessions and living out of a tent. Upon his return from his 16 week travels, he delivered a report to many clubs which caught the eye of then Peterborough United youth coach Aidy Boothroyd, who helped Pert take his first steps in football. By the time Pert was 24 he had obtained his A licence and his first job in football came as under 14 coach at Cambridge United. He would then join Boothroyd at West Bromwich Albion to work in their Academy, but this would prove to be short-lived as Boothroyd had moved on to Leeds United. Out of work and doubting his football journey, Pert spent his entire savings visiting clubs again – but this time in America and South America. This included a three month spell with NBA basketball team Miama Heat and learning to speak Spanish in Guatemala. Upon his return to the UK, Boothroyd would give Pert a two week trial at Watford working with the first team, who he now managed in the Championship, but after four days the appointment was made permanent. After over three successful years at Watford, Pert worked at Fulham following Boothroyd's dismissal, before returning to Watford to work as a coach with Malky Mackay. Another move to work with Boothroyd at Coventry City would see Pert out of work once more, but Pert's next move would broaden his experience – working as Peter Taylor's assistant manager for the Bahrain national team. After a year or so in Bahrain, Malky Mackay re-employed Pert at Cardiff City, where he would go on to work for Ole Gunnar Solskjaer – but before he and Manchester United would call, Part spent over four years working in the MLS for Vancouver Whitecaps. Pert joined Manchester United in October 2019, reuniting with Solskjaer, where he would go on to work with Kieran McKenna.
After watching Ipswich draw with Sunderland at the weekend from the stands, McKenna and Pert begin their new roles today.
Dan Chapman commented "It was a pleasure to assist Kieran and Martyn in this matter – they are both exceptionally interesting, intellectual and talented individuals who have worked extremely hard to get to the positions they did at Manchester United, one of the largest clubs in the world. That they have taken the bold decision to move on and accept this opportunity at Ipswich shows the determination they have to succeed in their own name and on their own terms and we wish them all the very best."