Leathes Prior congratulates Partner Tim Cary listed in the "Legal 500 Hall of Fame"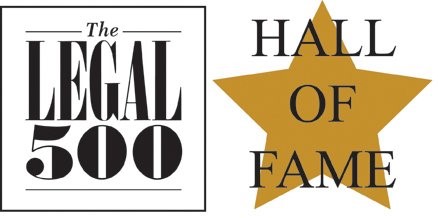 ---
We are proud to announce that Leathes Prior Partner Tim Cary, has been named for his work across the transport sector in the Legal 500 Hall of Fame which aims to highlight the world's leading lawyers.
The Legal 500 is an organisation providing the most comprehensive worldwide coverage on recommended law firms. The Legal 500 Hall of Fame highlights individuals who have received constant praise from their clients for continued excellence and who are considered to be at the pinnacle of the profession.
The criteria for entry into the Legal 500 Hall of Fame is to have been continually recognised by the publication as one of the 'elite leading lawyers', that is to have provided an exceptional service within their sector for a minimum of eight years.
Tim is Head of Leathes Prior's Regulatory and Defence Team. Having joined Leathes Prior in 1983, he is now widely renowned for specialising in a variety of matters alongside transport including health and safety, immigration and licensing. He has dealt with a wide range of cases before the Traffic Commissioner and the criminal courts for both operators and drivers as well as advising and assisting clients on investigations involving a number of regulators including the Environment Agency, the Driver and Vehicle Standards Agency, HM Customs and Excise, and the Health and Safety Executive
If you would like to learn more about Tim Cary or our the firm's expertise in transport and haulage, see our website here, or simply call us on 01603 610911.