Leathes Prior advise shareholders of Tiger Eye Consulting Limited on sale to CTS Group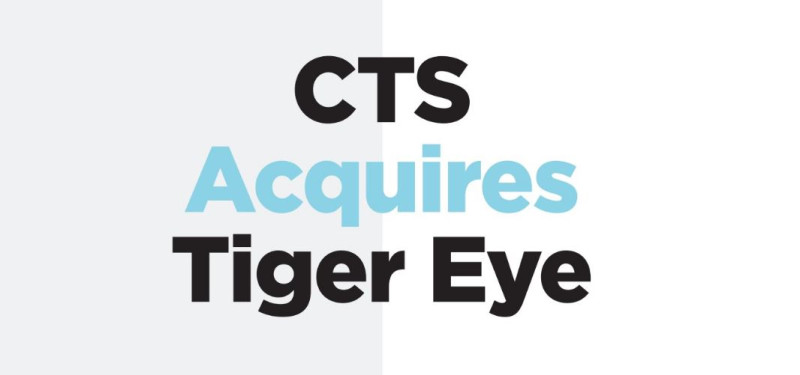 ---
Leathes Prior is delighted to have advised shareholders, Dave and Julie Wilson, on the sale of leading iManage Partner, Tiger Eye Consulting Limited ("Tiger Eye") to private equity-backed CTS Group ("CTS").
Alex Saunders, assisted by trainee solicitor Joseph Thompson, advised on the corporate aspects of the transaction.
Founded in 2005 by Managing Director Dave Wilson, Norfolk-based Tiger Eye specialise in technology solutions for document, email and knowledge management, implementing and building upon the iManage document management system, as well as offering a range of in-house developed software solutions. Trusted by professional services firms around the world, Tiger Eye's client base includes leading law firms such as Simmons & Simmons, Mills & Reeve and Womble Bond Dickinson, as well as corporate entities and financial institutions.
CTS provides cloud and managed IT services to the legal sector, having recently acquired two other specialist managed service providers, Sprout IT and City Business Solutions. The acquisition of Tiger Eye further expands CTS' portfolio in a bid to become the digital transformation partner for law firms.
Moving forward, Tiger Eye will continue to operate independently, keeping in place its experienced senior management team who will remain with the business to support the transition.
Dave Wilson, Managing Director of Tiger Eye, said of the transaction: "Since we launched in 2005, collaboration and teamwork have been at the heart of Tiger Eye. We're confident that, in CTS, we have found a business that values our signature collaborative ethos, and one that is passionate about the long-term success of both our business and our clients."
Nigel Wright, CEO of CTS added: "Our clients have emphasised the disjoint between platform and application services expertise. As a sector specialist we are uniquely positioned to bridge the gap. This is our first exciting step into the application services space, as we continue to shape our strategy to support clients on their digital transformation journey".
Of Leathes Prior's involvement in the transaction, Dave commented: "Over the years that we have been working with Alex and the team at Leathes Prior, they have built up an in-depth understanding of how we do business and what is important to us as people. This was absolutely critical for us as we navigated through the process of being acquired and we truly felt they had our backs all the way. We developed great personal relationships with many of their team, which we hope will continue into the future. Thank you Alex and Team".
Alex Saunders, Partner in the Corporate & Commercial Team at Leathes Prior commented: "We have acted for Tiger Eye for a number of years, having seen the business grow significantly during that time, and I am delighted to have been able to act for Dave and Julie on the transaction. Dave and Julie have worked extremely hard to develop the Tiger Eye business to where it is now, so it is fantastic to help them with the sale, leaving the business well-positioned to thrive in future. I wish Dave, Julie and the team at CTS all the best with the next stage of growth for the business."
For further details of the transaction, see the news article in the Lawyer Monthly here.