Government takes new immigration rules to extra time – but clarity at last for clubs on the position after Brexit?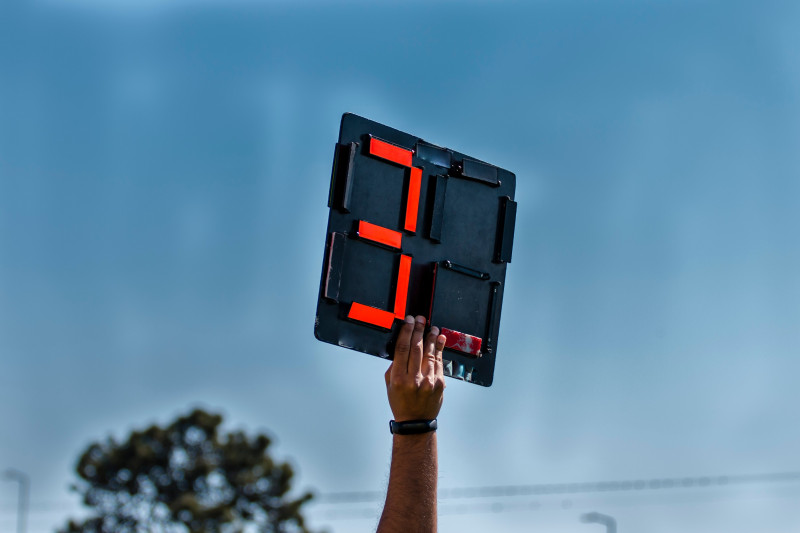 ---
With just a month to spare, the FA - having reached agreement with the Home Office - have confirmed the position that is to apply to all clubs looking to recruit players and coaching staff from outside the UK after 31 December 2020.
Getting up to speed with the new rules in place will be vital for clubs wanting to make the most of the January transfer window. Those that get to grips with the post-Brexit process and its nuances will be more likely to steal a pass on any rival bidders and swiftly conclude ongoing deals.
This is the second article in our series on the legal and practical changes to the immigration rules in the context of football. Our first article covered the EU Settlement Scheme and its importance to players and staff from EU countries that already reside in the UK. In this second (and final) article, we will focus on the process of obtaining a Governing Body Endorsement (GBE) work permit for non-UK players or staff looking to come to the UK after Brexit.
The position pre-Brexit
For EU players and staff the position was simple: free movement.
On the other hand, any non-EU individuals have had to (and indeed will continue to), go through the process of obtaining a work permit via the GBE points-based system in order to have the right to work in the UK.
Post-Brexit
Snapshot
All non-UK (and Ireland) individuals must satisfy points-based system to gain a GBE
"Exceptions Panel" for marginal cases
Blanket ban on signing U-18 overseas players
In detail
As is currently the case for non-EU individuals, all football players from outside the UK/Ireland will have to satisfy a points-based system in order to gain entry to and work in the UK. If individuals meet the required number of points, they will automatically obtain a GBE. Managers and other coaching staff will be judged against other criteria.
Provided that a club has in place a valid Sponsor's Licence under the points-based system, it will be able to apply for a GBE for a particular individual. The assigning of a Certificate of Sponsorship to the individual concerned and securing leave to remain will also be necessary before they can remain and work in the UK.
The pass mark for players (unless they automatically qualify based on their international appearances) is essentially 15 points. This can be made up of points awarded for international appearances, minutes played at domestic and continental level, league quality of the player's club and their league position at the end of the previous season.
Some players may fall just short of the requisite number of points, scoring in the region of 10 – 14 points. The same may be true of some managers and staff in respect of the criteria they need to satisfy. For both groups, their potential remedy may be to apply to the Exceptions Panel, which has the ultimate power to decide in their favour and grant an individual with a GBE.
If the individual falls well short of the required number of points or otherwise fails to meet the criteria, the application for a GBE will be refused and not re-considered unless their circumstances change.
Moving forwards, the FA has confirmed that it will conduct a review of the new rules ahead of the summer 2021 transfer window. Clubs can therefore expect any wrinkles from the January 2021 pilot to be tidied up at this point and the early signs are that the significant complainants are likely to be those clubs in the EFL who historically signed EU players (often with considerable success) who will not attain sufficient points under the new system to be granted a work permit. For example, an EFL club who wanted to sign a Dutch player who plays for a club in their second division (and who has not appeared internationally) is going to find that the player falls way short of the 10-14 point level (required for an Exceptions Panel application) let alone the 15 point level.
An additional change to the existing framework is the news that UK clubs will also not be able to sign any under-18 players from overseas. This exclusion is based on existing FIFA rules. In addition, new limits are being introduced on the maximum number of under-21s that can be signed by Premier League clubs. Across one season, this upper limit will be 6.
Comments and Implications
The new application of the points-based system and criteria to EU players will be of immediate concern to clubs looking to take advantage of the January 2021 transfer window but also those who base much of their long-term recruitment plans around non-UK players.
The FA has already warned clubs to allow sufficient time for the processing of visa applications with the Home Office. The new rules, although effectively the same as for those already in place covering non-EU players, are still likely to add an additional hurdle for clubs looking to sign players and recruit staff from the EU.
The announcement of the ban on clubs signing under-18s – and additional limits in respect of under-21s – from overseas may prove to be one of the more controversial changes in the long-run. Time will tell if these new rules achieve what the FA are hoping they will: a more successful production line of UK players, able to boost the quality of the senior national UK teams in due course.
One implication that I believe we can be sure of is that the market-value of UK players (and EU players currently in the country who are able to apply for settlement) is about to sky-rocket as clubs face a small pool from which to recruit. Another implication, though, is that players from non-EU countries could find themselves in a better position than before – for example, an emerging American international player with MLS experience will find it easier to obtain a work permit under the new system. There is now a level playing field between all non-UK players.
As mentioned in our previous article, clubs are reminded that they may face criminal sanctions if they provide would be players or staff with immigration advice. The services of a solicitor experienced in these areas or individuals otherwise regulated by the OISC should be sought if such advice is necessary and indeed the first page of the new FA guidance informs clubs of the need to obtain such qualified advice.
The Immigration and Sports Teams at Leathes Prior Solicitors are highly experienced in dealing with the matters as described in this article and are poised to advise clients (including football clubs, players and agents) on their legal obligations coming from the changes to the Immigration Rules after Brexit. Please contact us on 01603 610911 or email Dan Chapman at dchapman@leathesprior.co.uk for any assistance or to find out more.