Footballers and football clubs at risk of failing to hear the final whistle on Brexit?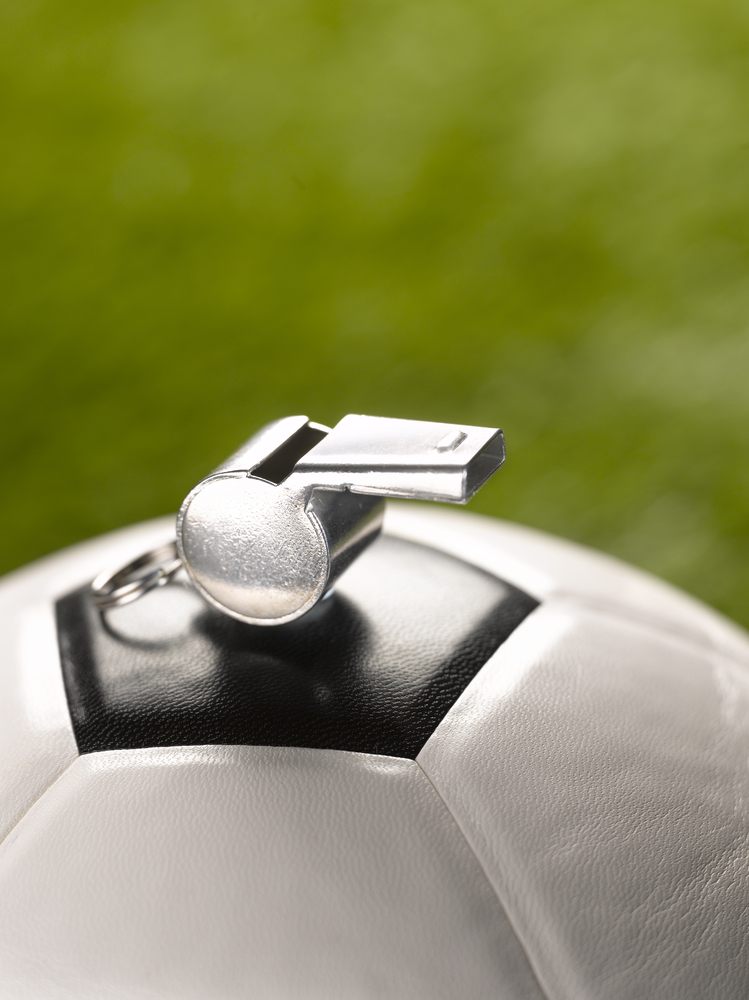 ---
Amidst the understandable focus on the impact of Covid-19 on the professional football game, one could be forgiven for failing to pay sufficient attention to what arguably also presents a seismic challenge to domestic football clubs: the arrival of Brexit on 31 December 2020.
Despite the implications of Brexit being much debated, certainly pre Covid-19, is there a risk that some footballers, clubs and indeed staff are going to miss the final whistle and find themselves out in the cold? It would appear there is a real chance of that.
There are essentially two significant issues and this article, the first of a series of two, will address one. The first issue is the EU Settlement Scheme. The second issue and the focus of the next article in this series is one that is talked about more frequently – namely what the new process will be for obtaining a work permit for a non-UK player.
Of more immediate concern to clubs, players and staff alike is protecting the rights of their existing personnel. From the writer's experience, there remains a lack of awareness of this issue. In theory, this could lead to some extremely high profile and embarrassing situations in 2021 - might we see (for example) Jose Mourinho deported? (To be clear: there is no suggestion that the well-advised Mr Mourinho has not already secured his ongoing settlement status!).
EU Settlement Scheme
The EU Settlement Scheme allows for EU citizens (and their family members) that are and have been residing in the UK as of 31 December 2020 to be able to apply for Settled Status (i.e. indefinite leave to remain in the UK). The deadline for applying for Settled Status is 30 June 2021.
Settled Status will only be granted to those that can establish 5 years of continuous residence in the UK. Despite this apparently clear requirement, it is usually possible to satisfy the residence requirement if the individual resided in the UK for at least 6 months in each of these 5 years. For those falling short of this requirement, they will be eligible for Pre-Settled Status if they otherwise meet all of the other requirements under the Scheme. (Pre-Settled Status will lapse after 2 years absence from the UK.)
Alongside indefinite leave to remain, EU footballers and staff that have held Settled Status for over a year will be able to apply for British Citizenship.
For anyone arriving in the UK after 31 December 2020, they will need to obtain a work permit – which will be covered in the second article in this series.
Practical implications
Whilst the language of the Scheme revolves around "applying" and being "accepted", obtaining Settled or Pre-Settled Status will be a mandatory requirement for footballers and non-playing staff from the EU to have in order to remain in the UK. This is regardless of whether the individuals in question have been in the UK for many years.
Failure to obtain this status will mean that clubs could be illegally employing individuals and therefore face fines or other criminal sanctions. The individuals themselves could face the more drastic measure of deportation. One does not need to think too hard to imagine the problems this could cause for top-flight clubs part-way through the season or in the midst of a title race.
However, as the provision of immigration advice is a regulated activity reserved for solicitors or other individuals regulated by the Office of the Immigration Services Commissioner, clubs will need to be careful not to directly advise the applicable players, coaching staff or any other staff of the need to obtain Settled or Pre-Settled Status. If clubs were to advise then they could face criminal sanctions.
From a commercial perspective, the EU players with Settled or Pre-Settled Status may also command higher transfer or loan fees as there will be more options available to them. As such, clubs might wish to consider acting on the information contained in this article sooner rather than later!
Be sure to look out for our next article in this series which will concern the steps required to obtain a work permit for a non-UK player.
The Immigration and Sports Teams at Leathes Prior Solicitors are highly experienced in dealing with the matters as described in this article and are poised to advise clients on their legal obligations coming from the changes to the Immigration Rules after Brexit. Please contact us on 01603 610911 or email Dan Chapman at dchapman@leathesprior.co.uk for any assistance or to find out more.