Coronavirus: Tips for Commercial Landlords now faced with rent arrears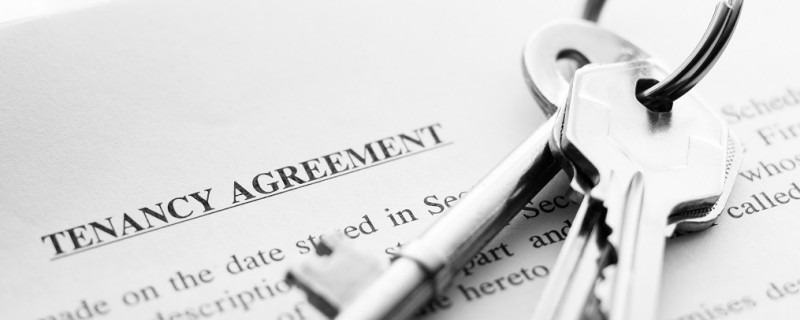 ---
The economic effects of the evolving coronavirus crisis are rapidly being felt across the commercial sector and, in particular, by the retail and hospitality industries. Businesses will face unprecedented pressure and strain on their financial resources and it is likely many commercial tenants will not be in a position to pay their rent. As the March quarter day approaches many landlords and tenants are likely to be confronted with this issue sooner rather than later.
If tenants cannot afford to pay their rent then landlords and tenants alike should consider their options as soon as possible. This article sets out the options available for landlords when their tenants are unable to pay rent.
Whilst some landlords may be happy to agree to a waiver, suspension or deferment of rent, there are other options available for landlords who wish to maintain their rental income if tenants fail to pay their rent.
Commercial Rent Arrears Recovery (CRAR)
Opting to recover rent arrears by CRAR gives a landlord the ability to take control of the tenant's goods at the premises and sell them to recover an equivalent value to the rent arrears. The CRAR process requires landlords to follow a prescribed process which involves serving various notices. If appropriate, this method can be extremely quick and cost effective. How successful CRAR is depends on whether the premises contain goods of sufficient value which belong to the tenant. Our Property Disputes Team can assist landlords who wish to undertake the CRAR process.
Court Proceedings
Landlords could pursue a court claim against the tenant for rent arrears. The first step would be to send a letter of claim to the tenant setting out the basis of the landlord's claim and demand payment. If the letter does not have the desired effect the landlord may decide to issue a court claim for the debt.
Statutory Demand
A statutory demand can be used to ask for payment of rent arrears from a tenant. A tenant will have 21 days to either settle the debt or reach an agreement to pay. If there is no payment or agreement, the landlord can start winding up proceedings against a tenant company/LLP that owes £750 or more. If the tenant is an individual the debt must be £5,000 or more before bankruptcy proceedings can be started.
Serving a statutory demand can be a cost effective method to prompt payment where the tenant can afford to pay. However, if the tenant cannot afford to pay, the threat of winding-up/bankruptcy proceedings will be futile. Further, if the rent arrears are the subject of a genuine dispute, the tenant can issue court proceedings in response and so the landlord could inadvertently get caught up in court proceedings. The tenant's insolvency can also trigger forfeiture of the lease which may not be desirable. Landlords should seek specialist advice before serving any statutory demand to make sure this is appropriate in the circumstances and will achieve their objective.
Pursue a Former Tenant or Guarantor
If there is a guarantor who is a party to the lease, the landlord may be entitled to pursue them for any rent arrears. The guarantor can also be pursued via court proceedings or a statutory demand.
If the current tenant obtained the lease by way of an assignment then the previous tenant may have entered into an authorised guarantee agreement. If this is the case, the landlord may be entitled to pursue the previous tenant for the rent arrears, by way of court proceedings or a statutory demand.
Rent Deposits
A rent deposit is a secure source of funds available to landlords. If available, landlords can draw down on the deposit to recover the rent arrears due under the lease. This option may be particularly useful if the arrears of rent are an isolated incident, as may be the case in current crisis. This is a quick and simple method of recovering the debt whilst preserving the landlord and tenant relationship. However, a draw down from a rent deposit could waive the right to forfeit. Landlords should consider their position carefully, and may wish to seek legal advice, before any decision is made.
Forfeiture
If a tenant fails to pay rent, the landlord will usually have the right to forfeit the lease. However that right can easily and inadvertently be waived which is why it is important landlords seek urgent legal advice as soon as forfeiture becomes an option.
Whilst forfeiture is usually a commercially viable form of relief, in the current circumstances, landlords are likely to want to avoid the possibility of being faced with a vacant property for the foreseeable future. It should also be noted that, if a tenant has requested a short deferment, it is likely they will be able to pay the rent in the near future and so relief from forfeiture may be granted to them.
If you are a commercial landlord faced with rent arrears, please do not hesitate to contact our Property Disputes Team by email or by calling 01603 610911 who can advise you on the best options for recovering rent arrears and assist you throughout this process. Our Property Disputes Team can also assist tenants seeking a rent concession or faced with a claim for rent arrears. Check out the latest article here.
Landlords and tenants may also wonder whether the lease can be terminated as a result of the coronavirus pandemic and may find the following article interesting: 'Coronavirus: The Impact on Termination of Commercial Leases' which can be accessed here.
Note: the contents of this article is for general information only and does not constitute legal advice. Specific legal advice should be taken in any particular circumstance. This is also a fast developing area, with the Government currently issuing additional measures and updates on a daily basis and further legislation is expected to be passed in the near future, and we cannot guarantee the contents are up to date therefore.