Coronavirus: The Impact on Termination of Commercial Leases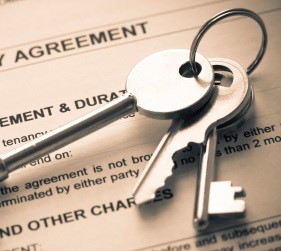 ---
This is the first article in a series of articles setting out the likely legal impacts resulting from the global Coronavirus pandemic. In this article we consider options for terminating a commercial lease.
In these difficult times both landlords and tenants will wish to evaluate their position under existing leases. Many tenants will struggle to pay rent and may wish to look at options for terminating their lease. Landlords on the other hand are unlikely to want to terminate any lease, bearing in mind the demand for new commercial lettings is likely to drop to unprecedented levels, in the very short term at least. Nevertheless, landlords are likely to receive such requests and may require some guidance in this respect. Our Property Disputes Team can provide specialist advice to both landlords and tenants who require advice and assistance regarding a potential lease termination.
In addition to the more common means of terminating a lease before the end of its term (such as exercising a break clause or negotiating a surrender with the landlord) the following may be available.
Force Majeure
A force majeure clause enables one (or both) parties to a contract to terminate it as a result of certain defined events. The effect of a force majeure clause will be dependent on the exact wording of the clause in question. Generally, they are designed to release a party from all or some of its obligations under a contract upon the occurrence of certain events which are outside of that party's control. This type of clause is common practice in commercial contracts but is rarely found in modern leases.
If your lease does contain a force majeure clause then this could allow for termination of the lease. Whilst the coronavirus pandemic itself is probably unlikely to amount to a triggering event for the purpose of any force majeure clause, the events that follow may be classed as such; enforced quarantines and business closures etc. However this will depend on the exact wording of the particular force majeure clause and on what further measures are taken by our Government to fight the pandemic.
In the absence of an express force majeure clause, the common law doctrine of frustration could be relied on in limited circumstances.
Frustration
The common law doctrine of frustration allows a contract to be discharged when something occurs to render an existing contract physically or commercially impossible to fulfil, or it transforms a party's obligation into something radically different.
Crucially, there are no reported cases in England where a lease has been frustrated.
In the recent case of Canary Wharf (BP4) T1 Limited v European Medicines Agency [2019] EWHC 335 (Ch) the tenant gave notice to the landlord that, if and when Brexit occurs, it would treat this as a frustration of its 25 year lease. The tenant (European Medicines Agency) was an EU institution that entered into the lease for the purpose of setting up permanent headquarter in London for the next 25 years. This would all change, it said, following Brexit. The Court nevertheless held Brexit did not constitute a frustrating event.
It is notoriously difficult to prove contract frustration and this decision serves a useful reminder of that. The Coronavirus pandemic is of course a very different event but lease frustration is unchartered territory.
Presently the Coronavirus pandemic seems unlikely to frustrate any lease. However, if the Government introduces further measures such as enforced business closures and quarantines, lease frustration could be a possibility. Having said that, given the effect of those measures are likely to be very short-term (we hope), termination may not be desirable.
Whether you are a tenant hoping to terminate your lease, or a landlord in receipt of such a request, please do not hesitate to contact our Property Disputes Team by email or by calling 01603 610911 who can advise and assist you throughout this process.
Note: the contents of this article is for general information only and does not constitute legal advice. Specific legal advice should be taken in any particular circumstance. This is also a fast developing area, with the Government currently issuing additional measures and updates on a daily basis and further legislation is expected to be passed in the near future, and we cannot guarantee the contents are up to date therefore.