Claire Woolliscroft announced as highest scoring Diploma graduate in England & Wales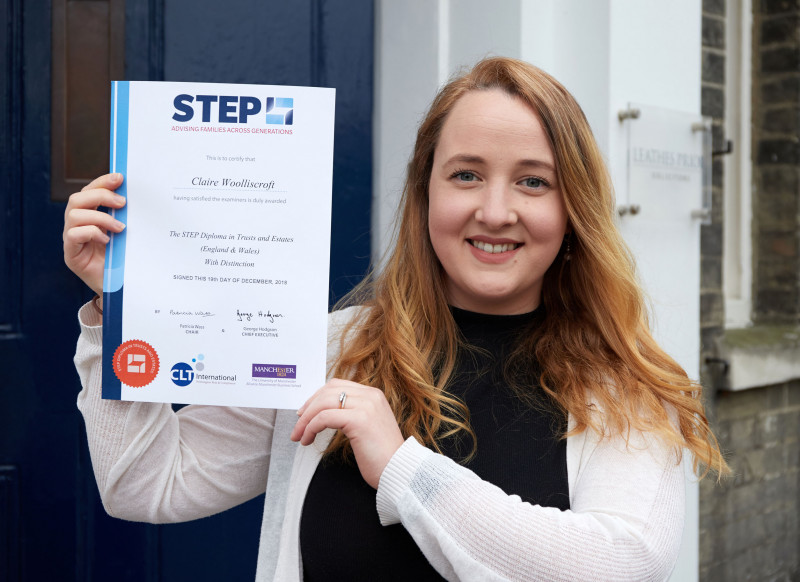 ---
Following on from our previous article where it was announced that Claire Woolliscroft had passed her STEP Diploma in Trusts and Estates - England & Wales with 4 distinctions. Claire has since been named the highest scoring Diploma graduate in England & Wales. Please see the details below;
www.step.org/worldwide-excellence-awards
Claire has said, "The STEP Diploma has allowed me to develop my knowledge in all aspects of Wills, Trusts and Estate Administration work. The exams were incredibly demanding and I am very pleased with my results."
Head of team, Tessa Bonser said, "This is a tremendous achievement. These professional exams are extremely challenging, and for Claire to have attained the highest scores in the entire country attests to the quality of service she offers her clients. She should be very proud of herself, as we are of her."
We here at Leathes Prior are all very proud of Claire's achievement, congratulations!
If you require assistance from Claire or the team, feel free to contact us directly by email or by calling 01603 610911.