A Guide to the New FIFA Football Agent Regulations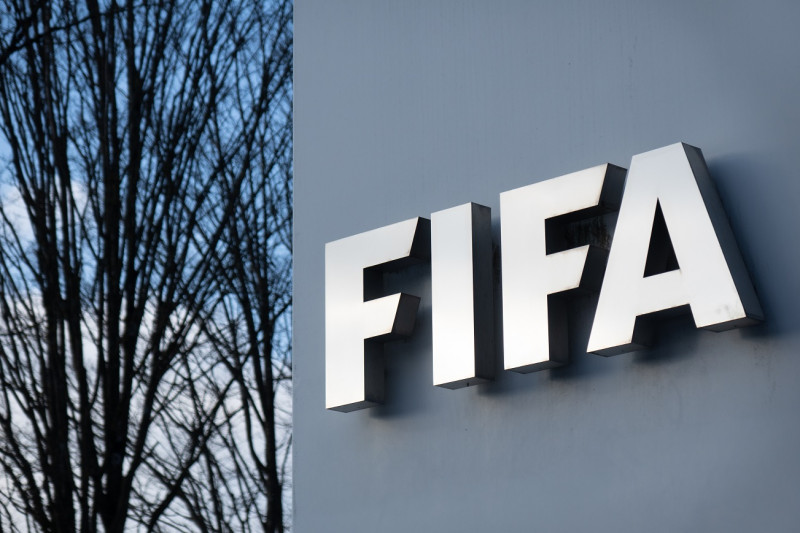 ---
Leathes Prior's Dan Chapman and Joseph Thompson have been busy reviewing a significant development in the world of sports law (and football, in particular). Following approval by the FIFA Council on 16th December 2022, the new FIFA Football Agent Regulations came into force yesterday (Monday 9th January 2023). However, any reporting on immediate changes to the legal position (not least in the middle of a transfer window) may be somewhat premature! As detailed in this article (see the 'Timeline' section below) the Regulations do not bite in earnest until later in 2023.
Back in 2015, FIFA opted towards the de-regularisation of agents by abolishing the licensing regime created in 2008, a move which has since been labelled as a 'mistake' by the Chief Legal Officer of FIFA. Since 2015, agents' fees have spiralled, with total remuneration in 2022 reaching $622.8 million, around four times higher than in 2015. In addition, issues relating to the standards of vetting and controls over conflicts of interest have arisen to varying degrees within different member associations. For an example of this, see our previous article about Stefan De Vrij's court battle with his former agent (see here).
FIFA hopes that these new regulations will guarantee a minimum professional and ethical standard for all agents worldwide, as well as establish a fairer and more transparent football transfer system.
A copy of the new regulations can be found here.
Key changes:
1. All Agents Must Have a Licence Issued by FIFA:
As mentioned above, the licensing regime was abolished by FIFA in 2015, but this has now been reintroduced. A natural person may become an agent by:
submitting a complete licence application via the new FIFA Agent Platform;
complying with the eligibility requirements (for example, never have been convicted of a criminal charge – see Article 5 for the full list);
successfully passing the exam conducted by FIFA (any agent formerly licensed under the 1991, 1995, 2001 or 2008 regulations may be exempt from taking the exam providing they provide sufficient proof – see Article 23); and
paying an annual fee to FIFA (currently $600).
To maintain their licence, an agent will have to comply with the 'Continuing Professional Development' requirements, which will be communicated by circular on an annual basis.
Using the wording 'natural person' means that licences will only be issued to people and not agencies. Licenced agents will still be able to conduct their business via an agency.
2. An End to Multiple Representation
In relation to a single transaction, agents can no longer act for:
all three parties (the player, releasing/selling club and engaging/buying club); or
the player and a releasing/selling club; or
the releasing/selling club and the engaging/buying club.
However, agents will still be able to represent both a player and an engaging/buying club in a single transaction, provided there is written consent from both.
3. New Cap on Agent Fees
The new regulations set out that the maximum service fee payable for the provision of services by an agent in a transaction is:
Client

Service fee cap

Individual's annual remuneration less than or equal to $200,000 (or equivalent)

Individual's annual remuneration above $200,000 (or equivalent)

Individual

5% of the individual's remuneration

3% of the individual's remuneration

Engaging/buying club

5% of the individual's remuneration

3% of the individual's remuneration

Engaging/buying club and individual (permitted dual representation)

10% of the individual's remuneration

6% of the individual's remuneration

Releasing/selling club (transfer compensation)

10% of the transfer compensation
There are some key considerations in relation to how these caps operate:
When determining the relevant cap, an individual's annual remuneration does not take into account any conditional payments (i.e. any bonuses for winning the league or scoring goals are not included), any sell-on fees or additional benefits such as cars or accommodation. However, the final amount of remuneration on which the amount of service fee is based does include such conditional payments (but still not any sell-on fees or additional benefits).
Example: An individual expects to earn $100,000 per year, but if they win the league and score 20 goals that remuneration will increase to $250,000. The agent is entitled to calculate the service fee cap in the first 5/10% cap bracket (because the expected annual remuneration is less than $200,000). However, the agent will then be entitled to receive 5% or 10% (as applicable) of $250,000.
If an individual's remuneration is above $200,000, the 3% and 6% limits only apply to the amount in excess of $200,000.
Example: An individual's annual remuneration is $250,000, the agent can receive 5% or 10% (as applicable) on the first $200,000, but then only 3% or 6% (as applicable) on the $50,000.
The calculation of transfer compensation does not take into account any breach of contract compensation or any sell-on fees.
Any other services provided by the agent to a client in the two years prior to a transaction (for example, financial planning, scouting, consultancy, management of image rights and negotiating commercial contracts) shall be presumed to be included in the service fee payable in relation to that transaction. However, this presumption can be rebutted (see the 'Legal Considerations' section below for more on this).
4. Agent Fees Paid Via FIFA Clearing House
All relevant documents involving agents (e.g. representation contracts and other agreements) shall be submitted to FIFA and all payments must be processed via the Clearing House so FIFA knows who is getting paid and how much.
The new regulations introduce strict rules on who pays the agent's fees:
The starting principle is that payment of the agent's service fee shall be made exclusively by the client. However, in the case of an individual earning $200,000 or less per year, an engaging/buying club can agree to pay the service fee to the agent in relation to that transaction providing that:

it does not affect the fiduciary duty of the agent to the individual;
the service fee is no higher than the agreed service fee in the representation contract between the individual and the agent; and
the engaging/buying club does not deduct any service fee payment made from the individual's remuneration.

Where an agent acts for an engaging/buying club and an individual in the same transaction, the engaging/buying club may only pay 50% of the total service fee due.
5. Minors
The new regulations provide that an agent can only approach and enter into a representation contract, provided they have the written consent of their guardian, no earlier than 6 months before the minor reaches the age where they may sign their first professional contract in accordance with the law applicable in the country or territory where the minor will be employed (which under the current FA Working with Intermediaries Regulations is 17 years old - see here),
Therefore, this means agents in the UK will not be able to approach a player until they are 16 ½ years old. This would be different to the position under the current FA Working with Intermediaries Regulations, where agents can, again providing they have the written consent of their guardian, approach minors after 1st January in the year when the minor turns 16 (so potentially just over 15 years old).
However, there is a benefit to agents under the new regulations. Agents will be able to be remunerated for their services when a player signs their first or subsequent professional contract. Under the current Working with Intermediaries Regulations, agents can only be remunerated once a player turns 18.
6. New Dispute Resolution – Agents Chamber
FIFA is going to introduce a specific chamber to deal with international disputes involving agents. This is designed to solve current issues in bringing and enforcing claims in certain jurisdictions and be a cheaper and quicker alternative to bringing proceedings to the Court of Arbitration for Sport.
Who do the Changes Apply to?
Some UK agents are already saying "I only do domestic work – so I don't need to pay any attention to any of this as I can just crack on doing my League One deals in the UK under the current system".
Article 2 of the new regulations states that the new regulations apply to all representation contracts with an 'international dimension', or any conduct connected to an international transfer or transaction. If there is no international dimension, the national football agent regulations of where the client is registered or domiciled at the time the representation contract is signed shall apply.
As a general rule, the international dimension is represented by the fact that the player or manager concerned is not a national of the country of the association with which the relevant club is affiliated.
However, this does not mean that agents who do only domestic work can ignore these new regulations. The FA, as a member association, has an obligation to implement and enforce the new regulations (see the 'Timeline' section below for when this must be done). The new regulations expressly state that all national agent regulations (for example, the FA's Working with Intermediaries Regulations) must be consistent with, or stricter than, the new regulations.
Articles 11 to 21 (which includes the cap on fees, end to multiple representation, rules on approaching minors and how fees are paid) of the new regulations must be incorporated by reference, effectively meaning the FA will need to incorporate these articles word for word. This means that the key changes set out in the new regulations will be mirrored in the FA's next Working with Intermediaries Regulations and therefore will apply to all agents, players and clubs. Where the new regulations and national agent regulations can differ is more on procedural elements, such as how disputes are governed and to include any mandatory law of that national association (providing it is not more lenient than the new regulations).
One change which may not affect all agents is the requirement to pass the exam to obtain a licence from FIFA (see '1. All Agents Must Have a Licence Issued by FIFA' above). The new regulations allow for FIFA to recognise separate licensing systems in various member associations, provided the system establishes eligibility requirements and the requirement to pass an exam.
However, whilst under the current FA system there is a Test of Good Character and Reputation in the UK and enhanced checks for agents working with minors (see here), there is no examination which agents must pass before registration. Therefore, the licensing process in the UK, as it currently stands, does not comply with the new regulations and is unlikely to receive approval from FIFA. It remains to be seen, at the time of writing, what approach the FA will take - it may be that they will confirm the FIFA exam will be required, or they may seek to introduce their own examination process. We will keep an eye on that development.
Timeline:
The new processes for obtaining a licence under the new regulations will come into force yesterday (Monday 9th January 2023).
The obligation on member associations (i.e., the FA) to implement and enforce the new regulations within their own national football agent regulations will not come into force until 30th September 2023.
All other provisions contained in the new regulations, such as the cap on fees and limits on multiple representation do not come into force until 1st October 2023.
Representation contracts concluded prior to 16 December 2022 will remain valid until they expire, however, any new representation contracts or renewals of existing representation agreements concluded after 16th December 2022 must comply with the new regulations from 1st October 2023.
Legal Considerations:
Potential Challenges
The European Football Agents Association (EFAA) plans to launch a legal challenge against the new regulations; the EFAA claim that FIFA did not properly engage with agents in the drafting of the new regulations and that they will put 'thousands' of small-to-medium-sized player representatives out of business. They also believe that FIFA has acted beyond its legal powers in introducing the cap on agents' income.
Importance of Compliance
Notwithstanding the potential challenges facing the new regulations, it is important for agents and clubs to be familiar with, and prepared for, these changes. Most agents will be required to take an exam on the new regulations sometime in the next 9 months.
The importance of agents complying with the new regulations is emphasised by the introduction of the right of the individual to terminate a representation contract if an agent's licence is suspended or withdrawn. Previously, it was unlikely that a short-term suspension would give an individual the right to terminate, however, the new regulations now expressly give individuals this right.
The fact that new representation contracts or renewals of existing representation agreements concluded after 16 December 2022 must comply with the new regulations from 1 October 2023 means that, effectively, these contracts should be compliant now. Therefore, agents should carefully review any existing contracts concluded since 16 December 2022 to make sure they are compliant with the new regulations.
New Requirements for Representation Contracts
It is also important to reflect on how the new regulations will affect the content of representation contracts. We have summarised the key points:
All representation contracts must be with the licenced agent and not an agency – this has significant implications for those who own agencies and employ agents;
Before entering into a representation contract with an individual, all agents will be obliged to inform the individual in writing that they should consider taking independent legal advice and must obtain written confirmation from the individual on whether or not they have decided to take such legal advice;
An agent may only execute one representation contract with the same individual at any one time and that representation contract can only be valid for a maximum period of two years and any automatic renewal provision, or any other provision that means to extend any term of the representation contract beyond the maximum period, will be null and void.
On the other hand, multiple representation contracts may be concluded between agents and clubs provided they relate to different transactions, and such representation contracts between agents and clubs will not be subject to a maximum duration.
Where an employment contract has a duration longer than the associated representation contract, the agent may receive a service fee after the expiry of the representation contract as long as the individual's negotiated employment contract is still in effect, and provided that this is expressly agreed in the representation contract.
Any clauses which limit the ability of an individual to autonomously negotiate and conclude an employment contract without the involvement of an agent, or penalise an individual for doing so, will be null and void.
Other Services
As mentioned above, any other services provided by the agent to a client in the 2 years prior to a transaction shall be presumed to be included in the service fee payable in relation to that transaction.
This provision in the new regulations highlights the importance for the agent of documenting any other services provided to a client and uploading separate written agreements in relation to these other services to the FIFA Agent Platform. This will assist in rebutting this presumption.
Whilst it appears that there is no cap on fees received by an agent in relation to the provision of these other services, it is important to highlight that the new regulations prevent an agent from circumventing any fee cap, either directly or indirectly, by, for example and without limitation, intentionally increasing any fee charged for other services.
Conclusion:
Whilst there are going to be challenges and vocal opposition facing the new regulations over the next nine months and beyond, it is clear that FIFA is determined to reintroduce tighter regulation of agents.
The changes introduced by the new regulations are going to completely change the landscape for agents in football, which will have a knock-on effect on players and clubs. Agents are going to have to change their approach in many aspects, including the wording and structure of most of their written agreements, especially their representation contracts.
Whilst players and managers are offered more protections under the regulations, they will be responsible for paying the agent's fees (currently it is standard practice for the club to pay these fees). This may lead to reduced fees to agents but may also result in players seeking higher wages to compensate for these new outgoings.
As a result of the new regulations, we anticipate there will be an increase in disputes between individuals and agents and/or between clubs and agents.
The Sports Team at Leathes Prior Solicitors are highly experienced in dealing with the matters described in this article and are poised to advise clients (including clubs, players and agents) on the new regulations and their legal obligations arising from agency, as well as their rights and potential remedies for any breaches of such obligations. Please contact us on 01603 610911 or email me via dchapman@leathesprior.co.uk for any assistance or to find out more.