A day in the life of a Trainee Solicitor at Leathes Prior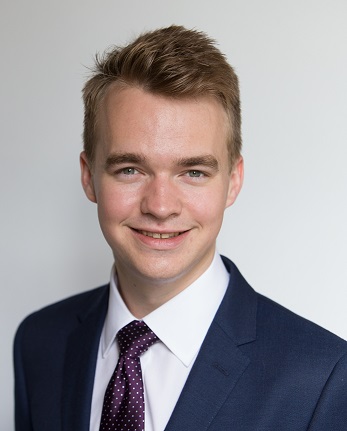 ---
In the lead up to our Training Contract deadline at midnight on 23 July 2017 our trainees will be writing about an average day at the firm; to give an insight into what life is like as a Trainee Solicitor at Leathes Prior. This is 'A day in the life of a Trainee Solicitor at Leathes Prior' written by current trainee Chris Goodwin:
When I was asked to write an article on a typical day in the life of a trainee I was quite excited by the prospect. However, now I find myself struggling for words. This may be because I am the third trainee of the bunch to write one of these articles (and therefore all the good clichés have been taken) but I think it is mostly because time flies when you're having fun.
I am currently in my second six month seat. This has been a split seat between Litigation and Dispute Resolution (dealing mainly with commercial and property disputes) and Regulatory and Defence (where I am currently sat). Before this, my first seat was with our Corporate and Commercial Team.
The most exciting thing about being a trainee solicitor at Leathes Prior is being exposed to new experiences. One of my more varied days as a trainee took place during my Litigation and Dispute Resolution seat. Along the way, I will share some of my tips for surviving as a trainee.
I sit down at my desk at around 7.45am and check my emails. I have a busy day ahead (as you will see) and need the head-start! My job for the morning is to compile the trial bundle for an upcoming High Court trial. The trial bundle is essentially a lever arch file containing all of the documents required for the trial. Putting together a bundle is a lot of work and requires supreme attention to detail, but is not the most exciting task. This brings me to tip one: there's no such thing as a bad task. Not everything you are asked to do as a trainee is going to be thrilling, but everything you do is a chance to impress and gain experience.
I finish my bundle by around 11am and rush it to the secretaries' room. I ask very nicely if one of the secretaries wouldn't mind helping me turn my pile of papers into a page numbered bundle, and thankfully one of them offers to help. At around 12 noon, the finished bundle lands on my desk. I check through it and hand it to my supervisor. Job done, and just in time. I grab my bag and rush out the door.
As I mentioned above, the key to being a trainee at Leathes Prior is throwing yourself into new experiences, both in and out of work. A few weeks earlier I had been offered the opportunity to play football at Norwich City's 27,000-seater stadium, Carrow Road, as part of a networking event run by a local firm of accountants. My second tip to surviving (and thriving) as a trainee is simple: get stuck in! It's never too early to start building your professional network.
I walk down to Carrow Road, which is about 20 minutes from the office. I recognise a few faces from other networking events and get talking to one of the accountants, who will be my captain for the day. Before long I am walking out onto the hallowed turf. It has been a long time since I played on an 11-aside pitch, and my touch is a little rusty (not to mention my fitness). Between matches I get talking to an existing Leathes Prior client, the Managing Director of a small London based business and the Finance Director of an initiative based in Peterborough. The match ends with a penalty shoot-out competition, and I tuck my kick away in the side netting. Where's my England call up?
The hours fly past and before long it's 3pm and time to get back to work. I shower, get changed back into my suit and walk back to the office. Polly Langford, an Associate in the team gives me the number of a prospective client who is having trouble with a customer. I give him a call, take some information and give him a fee quote.
At Leathes Prior you will be expected to be able to deal with clients throughout your training. Whilst this can be quite daunting it has really helped me develop as a lawyer. Before I begin drafting the letter of advice I discuss my initial thoughts with Polly. This brings me nicely to my third and final tip: know when to ask for help. A five minute chat at the outset of a research task can save you from wasting hours chasing your tail. That being said, you have to be confident in your own ability and trust your instincts. As a trainee your work will be checked before it is sent out, giving you the freedom to form a conclusion in the confidence that it will be checked over.
I carry out my research and begin drafting our letter of advice. At around 6.30pm my progress begins to slow, and I decide to call it a day.
Like most things, a training contract is what you make of it. A Leathes Prior training contract will give you the opportunity to throw yourself into everything the role and the local community have to offer, and if you are the sort of person who is willing to work hard and get stuck in, you will certainly reap the rewards it has to offer.