A day in the life of a Trainee Solicitor at Leathes Prior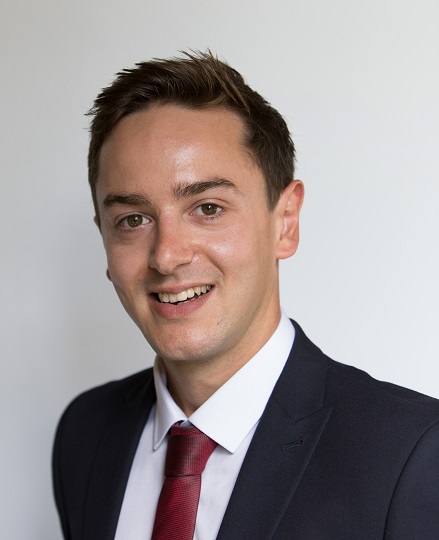 ---
In the lead up to our Training Contract deadline at midnight on 23 July 2017 our trainees will be writing about an average day at the firm; to give an insight into what life is like as a Trainee Solicitor at Leathes Prior. This is 'A day in the life of a Trainee Solicitor at Leathes Prior' written by current trainee Jack Horwitz:
Writing a "day in the life" article as a Trainee Solicitor at Leathes Prior presents one big challenge: there are not too many truly "average" days here. Each day I am tasked with different jobs, which challenge me in different ways and teach different skills. However, in the spirit of this article, here's how a recent Monday in the Employment Team turned out.
I am a first year trainee, currently in my second seat, in the Employment Team. I started my training contract in September 2016 and spent the first half of my first seat in the Litigation & Dispute Resolution Team, with the second half in the Regulatory and Defence Team. In team Employment I sit with Sarah Appleton, a Partner in the team, and do the majority of my work for her. However, I also regularly work for the other members of the team: Partner and Head of Team, Dan Chapman, and Associates Gareth Stevens and Harriet Howes.
My day starts as any other; I walk the 25 minutes from my house to our offices in the ideal, city centre location of Tombland, arriving at around 8:15. After logging on and checking my emails, I get down to work.
This morning I am working on an employment contract for one of our clients. The contract requires some bespoke drafting of restrictive covenants; an opportunity to really test yourself and think about how the clauses should be worded to have the desired effect, whilst also being enforceable. This is my main task for the morning, however in the Employment Team you have to be prepared to respond to quick questions from clients who use our employmentor service, which offers unlimited employment advice for an annual fee, or from the rest of the team who may need something done urgently.
As is often the case, at about 11:30 the phone rings. It's our secretary, Coco Yung, asking me to take a call from an employmentor client who has a question on annual leave entitlement. Being able to take calls from clients directly, and give advice over the phone, is a fantastic opportunity and learning experience. Coco transfers the call to me and I speak to the client for about 10 minutes, listening to his issues and advising him on the relevant law.
After sending the client a quick follow up email, I get back to work on the contract. At about 12:00, another member of the team asks me to research a specific piece of law for an application he needs to make. Employment law is so fast-paced, I am often tasked with looking up the latest legal position for the team.
By now it is about time for lunch. The four first year trainees regularly meet up for a quick lunch and a catch up, and we do so today. This is indicative of the general friendly and sociable atmosphere at the firm, where people at all levels of the firm regularly meet for a drink on a Friday evening, or get involved in other social events.
The afternoon begins with me finalising the contract and passing it to Sarah to be reviewed. I move on to working on the other side of employment law: the contentious work. We have an Employment Tribunal hearing coming up shortly and before that there is a deadline for disclosing the documents we have, which are relevant to the case. Therefore, I spend a large amount of my afternoon collating the documents that have been sent to us by our client, putting them into a logical order and creating the list of documents which will eventually be sent to the solicitors acting for the other side.
As the end of the day approaches, I ensure my "Trainee Tasks" whiteboard is up to date with all of the ongoing projects I am working on and all of the jobs I will have to do in the next few days.
Leathes Prior promise a training contract which gives you early responsibility and they certainly deliver. If you think you would enjoy direct contact with clients at an early stage, drafting complex documents, all whilst working in a supportive, social environment, I would strongly recommend applying for a Leathes Prior training contract.