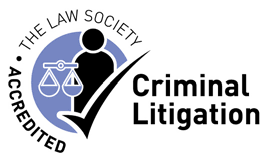 Being accused of an animal cruelty or welfare offence can often be highly emotive for all involved and complex on a practical level. The powers available to the Courts are considerable and a successful prosecution can lead to the loss of a dearly loved pet, a ban on having animals in your possession or the end of your business. Our team recognise these significant risks and can provide clear advice and specialist legal representation to those facing accusations relating to:
Pets
Working animals
Farm animals
We have experience acting for clients facing investigation and prosecution by Trading Standards or the RSPCA for cruelty and welfare offences under the Animal Welfare Act 2006 and the Welfare of Farmed Animal (England) Regulations 2007.
Investigations and Pre-Charge Engagement
If you're being investigated for animal cruelty or welfare offences, it's probable that someone has alerted the RSPCA or Trading Standards about their concerns for your animal(s).
In most cases, the first you'll become aware of the involvement of the RSPCA or Trading Standards will be when an officer visits your home address or business premises, with a request to see the animal(s). A Trading Standards officer, investigating concerns about working or farm animals, may well be accompanied by a vet in order to carry out an immediate assessment. Trading Standards officers have powers of entry and seizure. An RSPCA officer doesn't have these powers, so will be reliant on your voluntary cooperation in order to enter your premises, examine your animal(s) and to take them away (for examination by a vet), however if you were to decline to cooperate, the assistance of the police could be called upon by the RSPCA.
Interviews under caution are dealt with on a voluntary basis, unless the police have become involved and you find yourself under arrest. Facing a criminal allegation and an interview under caution is an extremely stressful experience. Our approach to such interviews is to seek to establish a constructive working relationship with the investigator in order to seek to obtain as much pre-interview disclosure as possible about the specifics of the allegations, so that we can take your full instructions and advise you upon the most appropriate approach to the interview, which might be carried out in person or in writing. We may well at this stage advise upon obtaining an expert vet's opinion, to inform the approach to the defence case at the earliest of stages. We will be alongside you throughout and will advise you whether it is in your best interests to answer questions, provide a written statement or exercise your right to silence.
Our work won't necessarily stop at the conclusion of the interview. In appropriate cases we will pro-actively engage with the investigator to seek to persuade them not to prosecute. This is known as pre-charge engagement and can involve serving witness statements and expert reports, alongside written submissions that no further action should be taken or that an alternative to Court (such as a caution) could be administered.
Court Proceedings
If you are charged with an offence, you will receive a Notice of Criminal Charge or a Summons via post. This will include the date and time of your first hearing in the Magistrates' Court. In advance of the first hearing we obtain disclosure of the prosecution evidence, take your further instructions and advise on plea. You will be expected to enter your plea at the first hearing.
If you are facing one of the more serious animal cruelty offences, such as:
Causing unnecessary suffering
Carrying out a non-exempted mutilation
Docking the tail of a dog except where permitted
Administering a poison to an animal
Involvement in an animal fight
we will also advise you on venue, as these offences can be tried and / or sentenced either at the Magistrates' Court or the Crown Court.
If you plead not guilty we will carefully and thoroughly prepare your case for trial, whether that takes place in the Magistrates' Court or the Crown Court. This will include instruction of a barrister to represent you. We have a long-standing close relationship with one of the country's top sets of criminal defence barristers.
If you plead guilty, we will work with you in preparing your mitigation and strive to attain the most favourable outcome possible. Please see our article which relates to the Courts' sentencing powers and guidelines.
Appeals
If you have already been to Court and are dissatisfied with the outcome, we can advise you on appealing against your conviction or sentence.
Funding Your Case
We don't provide advice and representation under legal aid. All services we provide are on a privately funded basis only, allowing our team to access expert forensic Vets to inform and support your defence at the earliest of stages in your case.
For further information of how the Leathes Prior Criminal Defence Team can help you, please contact Howard Catherall via hcatherall@leathesprior.co.uk or call 01603 281172.