Update - What lies ahead for Commercial Property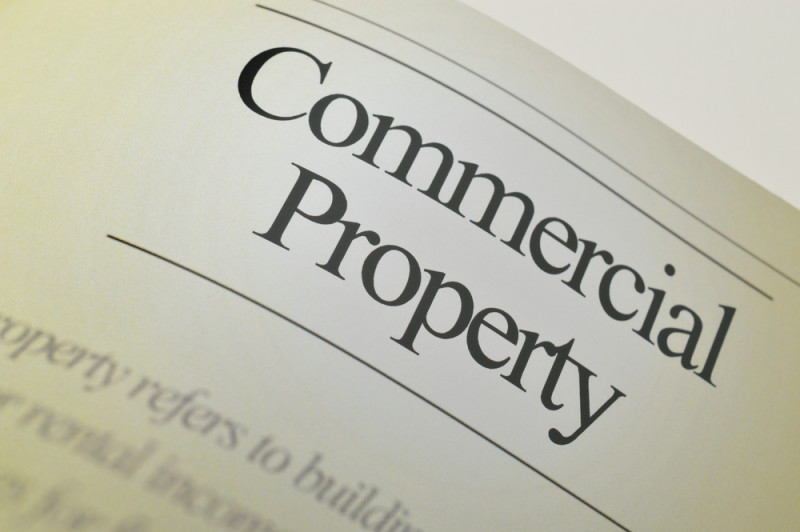 ---
With the recent changes to Government guidance and legislation, many parts of the commercial sector are now looking at a phased return over the next couple of months. As such, this article will provide a brief overview of the impact of the most recent changes, and will let you know how Leathes Prior are ready to assist you going forward.
Firstly, the changes this week have restarted the residential market, which covers up to an estimated 450,000 pending transactions. My colleague Stephen Wilson in our Residential Team has an article here to set out the key points:
Getting the Property Market Moving - COVID-Secure
Impact of Current Government Restrictions on Commercial Transactions
Transactional work has clearly been affected by the closure of estate agencies, and the inability of valuers and surveyors to gain access to properties to carry out their work, which has had a knock on effect of limiting business lending, obtaining Energy Performances Certificates and similar. With the new guidelines on working in other people's homes having just been published and specifically mentioning allowing access to surveyors, in our view as long as these guidelines were adhered to there is no reason why access shouldn't be granted to commercial properties in the same way.
Clearly the position is still evolving, but if you had to place a commercial transaction on hold or wish to enter into a new transaction, check with everyone involved to make sure that they are able to resume work as things currently stand. This should ensure that the sale and purchase of commercial property can continue as smoothly as possible in line with the residential market. As well as open market transactions, buyers and sellers should also consider whether their needs would be better served by looking at property auctions, a brief overview of which can be found here:
Buying and Selling Properties at Auction
When lockdown was first announced, I published an article setting out just a few of the areas where Leathes Prior can assist commercial landlord and tenants:
Legal Musts for Commercial Landlords and Tenants - A Legal Update
What Lies Ahead for Commercial Leases
Whilst the article still reflects some of the key areas that landlord and tenants should be considering, at present the options available to landlords have been reduced by the restrictions placed on their ability to forfeit a lease for non-payment of rent, together with the inability to recover unpaid rent via statutory demand. With the current position continuing until at least 30th June (and with the Government extending the furlough scheme through to October), there is a clear incentive for both landlord and tenants to reach agreement on how to proceed over the next few months. Our Dispute Resolution Team have a number of articles to consider if it is likely that agreement cannot be reached and you want to consider other options:
The Impact on Termination of Commercial Leases
Tips for Commercial Landlords now faced with rent arrears
Tips for Commercial Tenants now unable to pay rent
Another issue that will be discussed increasingly going forward is how commercial lettings will be structured. Traditionally, leases have tended to be constructed around the concept of market rent, and rents would therefore be expected to inflate over the course of a lease term. In a market downturn such as the one we are now experiencing (and previously saw in 2008-2009) there is no mechanism for the rent to reduce to a more manageable level for the tenant by default. We face the prospect of a tenant's turnover fluctuating depending on whether we will need to re-enter tighter phases of lockdown, and how footfall may be reduced by social distancing requirements. Recent market research has indicated that either variations to existing leases or new/renewal leases may move towards rents that are allowed to fluctuate based on market data. Leathes Prior can advise you on the options available and help you work to create solutions suitable for both landlord and tenant going forward.
From our experience we are seeing more landlord and tenants considering whether a reversionary lease would be suitable for them moving forward. If the current lease still has some time to run, the parties can still negotiate their next lease, which would then begin immediately after. It provides certainty for both parties that the relationship will be continuing past the end of the current lease. Another benefit is that it can be combined with renegotiating the existing lease, so that any agreed changes can be implemented quickly and will continue when the reversionary lease begins.
If you have any queries relating to the issues covered in this article, then please do not hesitate to contact our Commercial Property Team by email or by calling 01603 610911 who can advise and assist you. To stay up to date with all our Coronavirus updates, visit our Coronavirus Hub on our website.
Note: the contents of this article is for general information only and does not constitute legal advice. Specific legal advice should be taken in any particular circumstance. This is also a fast developing area, with the Government currently issuing additional measures and updates on a daily basis and further legislation is expected to be passed in the near future, and we cannot guarantee the contents are up to date therefore.