Tim Cary to retire after 38 years at the firm as Howard Catherall joins as Partner and Head of Regulatory & Criminal Defence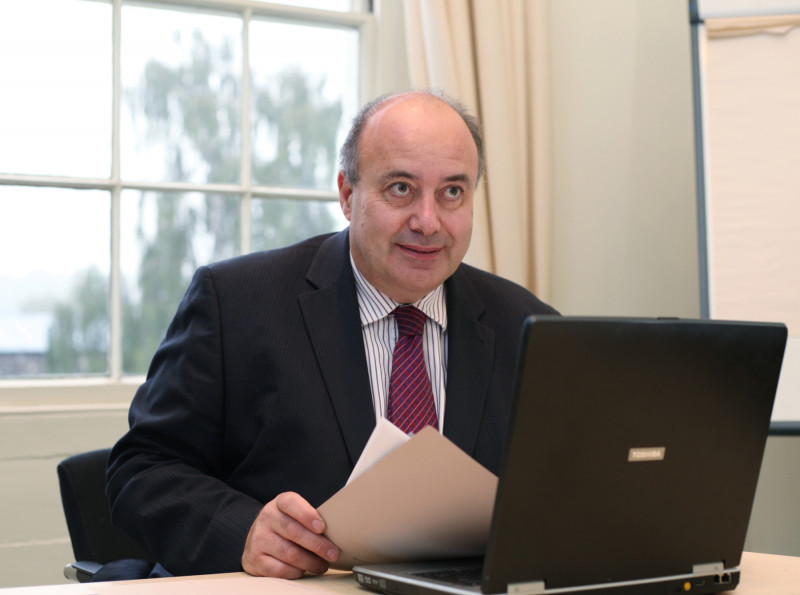 ---
Tim Cary, Partner and Head of Regulatory and Criminal Defence at Leathes Prior, is set to retire as a partner on 30 April 2021. Tim qualified as a Solicitor in 1978 before joining Leathes Prior in 1983. Throughout the years, he has become widely renowned for his specialist expertise in a variety of areas including transport, crime, health and safety, immigration and licensing.
Tim has achieved an incredible amount during his career at Leathes Prior, with the firm's client base benefitting hugely from his uniquely varied skill-set and breadth of knowledge. Tim's level of expertise has earnt him a number of achievements, from being appointed as a part-time Immigration Judge in 1997 through to making various TV and radio appearances, including being on BBC's Watchdog and Look East. Tim was also named in the Legal 500 Hall of Fame for his continued work across the transport sector - an accolade reserved for those lawyers said by the Legal 500 to have been an elite leading lawyer in their rankings for at least eight of the last ten years.
Tim Cary said "It has been a privilege and a pleasure to be involved in the development of the firm over the past few decades. As an integral part of the Litigation & Dispute Resolution Team led by Mike Barlow the firm is well placed to continue to provide clients with a reliable, top level service on all regulatory and defence issues."
Thankfully Leathes Prior will continue to benefit from Tim's expertise on a consultancy basis where he will concentrate on advising and assisting the firm's commercial and private clients on immigration, nationality and visa issues. He will also continue as a part time First Tier Tribunal judge based mainly in London.
As Tim retires, Leathes Prior is delighted to announce that Howard Catherall will be joining as a Partner and the new Head of Regulatory and Criminal Defence, allowing the firm to continue providing the expert service to our clients that Tim has been leading on for so long. Howard has been a Partner for 13 years at a firm based in Ipswich and brings with him a wealth of experience. A leading regional and national lawyer renowned for his prowess in the fields of regulatory and criminal defence, road traffic, transport and logistics legal work, Howard is also, like Tim, named in the Legal 500 Hall of Fame for his transport and logistics work.
Howard is a solicitor who has obtained his Higher Rights of Audience, meaning that he regularly appears as an advocate representing his clients not just in the Magistrates Courts but also the Crown Courts.
Howard will join Leathes Prior on 1 April 2021 and will look to further expand the firm's offering in regulatory and criminal defence, and related areas. Howard said, "I'm absolutely delighted to be joining Leathes Prior as a Partner, working with an incredible team of lawyers and building upon Tim's legacy".
Mike Barlow, Partner and Head of Litigation & Dispute Resolution at Leathes Prior, said "Tim has played a big part in the success of the firm and we are delighted that he will continue to do so as he passes the baton to Howard. We are thrilled that Howard has decided to join us and I am sure that his knowledge, experience and professionalism will be valued by colleagues and clients alike."
We very much look forward to welcoming Howard to Leathes Prior.