Tack-ling your application for a Licence to Keep a Riding Establishment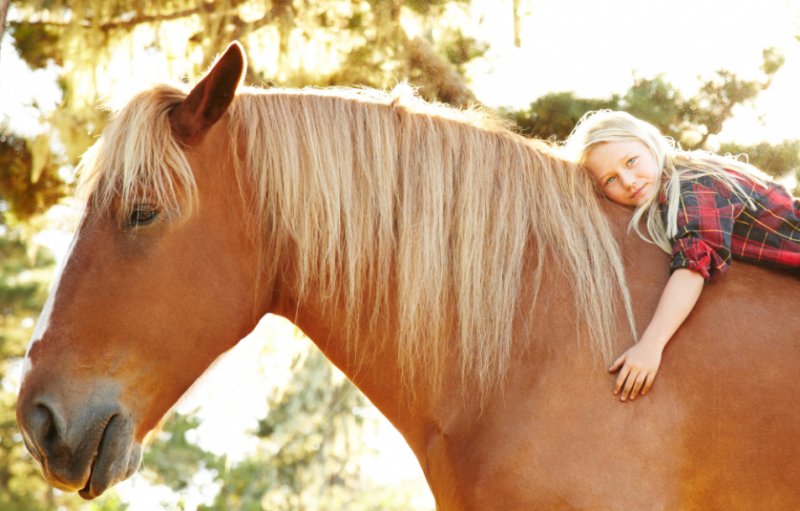 ---
From 1 October 2018, the Animal Welfare (Licensing of Activities Involving Animals) Regulations 2018 (the "Regulations") came into force.
The Regulations introduce a new system of local authority licensing of activities involving animals in England. The Regulations reform the pet licensing controls and specifically update the licensing system for riding establishments, dog breeding, pet sales and animal boarding establishments.
If you do not currently hold a licence but are carrying out or are intending to carry out one or more of the following activities, you will need to apply for a licence:
hiring out horses (riding establishments)
selling animals as pets
providing or arranging for the provision of boarding for cats or dogs , including: ◦ providing boarding for cats
providing boarding in kennels for dogs
providing home boarding for dogs
providing day care for dogs
breeding dogs
keeping or training animals for exhibition
If you currently hold a licence to hire horses, board animals (whether at home or in a kennel/cattery), sell animals, or breed dogs, that licence will run until the expiry date as stated on the licence, but when you come to renew it will be under the Regulations.
This article focuses on making an application to keep a riding establishment.
What does "hiring out horses" cover?
The new licensing requirements will cover hiring out horses in the course of a business for either or both of the following purposes:
riding; and
instruction in riding.
The circumstances which a local authority must take into account in determining whether an activity is being carried out in the course of a business for the purposes of the Regulations include, for example, whether the operator:
makes any sale by, or otherwise carries on, the activity with a view to making a profit, or
earns any commission or fee from the activity.
Activities that fulfil one or more of the following criteria are subject to licencing: businesses which hire out horses for riding or for riding lessons. This includes riding schools and those that hire out horses, trekking/hacking, loan horses, pony parties (but only where the ponies are ridden), hunter hirelings, polo/polocrosse instruction, pony hire and pony and donkey rides.
Who can apply for a licence?
Any individual, who will be designated as the operator of the business, can apply for a licence providing the individual:
can demonstrate that they are a fit and proper person to carry out the licensable activity and meet the licence conditions; and
is not already disqualified from holding a licence.
The licence holder must hold an appropriate formal qualification, or have sufficient demonstrable experience and competence, in the management of horses and hold a valid certificate of public liability insurance.
What conditions must be met?
The Regulations set out a framework for local authorities to follow when considering licensing applications and the conditions that have to be met.
Further, the Department for Food, Environment and Rural Affairs ("DEFRA") have published procedural guidance which outlines the conditions that must be complied with in order to receive an animal activities licence for the activity of hiring out horses. While the guidance is aimed at local authority inspectors, it is also useful for those looking to renew their licence or apply for a licence for the first time.
Schedule 2 of the Regulations outlines the general conditions which must be satisfied and covers the following: licence display; records; use, number and type of animal; staffing; suitable environment; suitable diet; monitoring of behaviour and training of animals; animal handling and interactions; protection from pain, suffering, injury and disease; and emergencies. Whereas Schedule 5 of the Regulations outlines the specific conditions which must be satisfied, which include: eligibility; supervision; suitable environment; suitable diet; protection from pain, suffering, injury; and disease and equipment.
In order to receive a licence a business will need to meet all of the minimum standards outlined in the guidance.
All premises are risk-rated following an inspection and a star rating of 1 to 5 is awarded. Only those businesses that obtain a higher standard will be awarded a 4 or 5-star rating.
The star rating determines the period of the licence:
1 to 2 stars: 1 year licence;
3 to 4 stars: 2 year licence; and
5 stars: 3 year licence
A business that meets the higher standards, i.e. gains a 4 or 5 star rating in the Animals Activity Star Rating System will, by qualifying for a longer licence, pay a lower license fee.
How do I apply and how much will it cost?
All applications must be submitted on the prescribed application form, together with the fee determined by the relevant local authority.
The applicant will also be required to pay the cost of inspections carried out by the local authority's authorised veterinary surgeon or veterinary practitioner.
What happens next?
On receipt of the completed application form and payment of the fee, the local authority will arrange for the inspection of horses and premises by an Environmental Health Officer and a veterinary surgeon to ensure the welfare of the animals and that the accommodation is suitable. The DEFRA guidance explains what aspects of your stables and horse care will be inspected.
The license will be issued subject to compliance with the licence conditions and will expire on 31 July each year. Applications for renewal must be done before this date.
The legislation allows the licensing authority to grant a provisional licence of three months' duration if they are not satisfied that they would be justified in granting an annual licence.
What should I do if I'm considering renewing my licence/applying for a licence for the first time?
Seek advice. In addition, if you are operating your new business from rented premises, you should ensure that there is an appropriate tenancy agreement in place and you are clear what your obligations are both during and at the end of the tenancy.
What should I do if I'm considering letting my land for use as a riding establishment?
Seek advice. If you are a landlord you should ensure that your tenant(s) has complied with any planning and licensing laws as well as making sure there is an appropriate form of tenancy agreement in place with your tenant.
Please be aware that reliance should not be placed on this article in substitution for the taking of legal advice specific to your circumstances. If you have any equestrian related queries our Equine/Bloodstock Team would be delighted to hear from you.
Should you have any questions contact Polly Langford on 01603 281113 or Lucy Chambers on 01603 281183.