Right to work checks have changed: here's what you need to know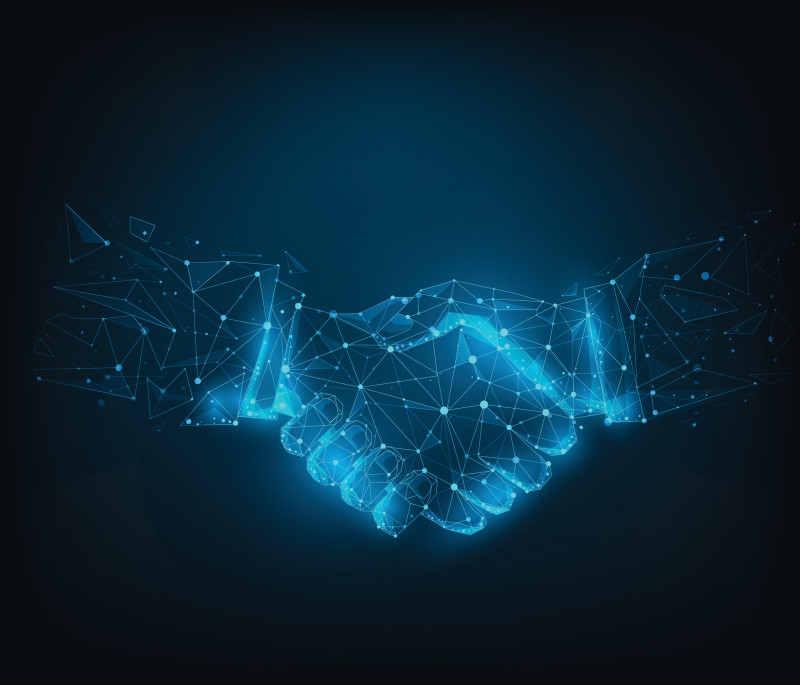 ---
Employers will be all too familiar with the legal requirement to carry out a right to work check for all new starters. For those who are not aware, the pre-employment check requires employers to check prospective workers' identity documents in order to establish whether they have a right to work in the UK.
As a result of the Covid-19 pandemic, the government temporarily relaxed the rules on right to work checks. Employers were allowed to carry out remote checks on workers' documents, without obtaining original copies, provided that they then conduct retrospective checks in the usual way in the period of 8 weeks after the temporary measures end for any workers who started employment during the temporary measures or who require a follow-up check.
These temporary arrangements came to an end on 1 October 2022, meaning that the way in which UK employers must conduct right to work checks has now changed. This article will explore these changes in more detail and set out the current position for employers looking to carry out these checks.
What are right to work checks?
All employers have an ongoing duty not to employ individuals without the right to reside and work in the UK. To facilitate compliance with this obligation, employers must either physically check an individual's supporting documents or make online checks. For any workers whose right to remain in the UK is limited to a set time (as may be the case under a visa), employers must also conduct follow-up checks (to establish whether these individuals have the right to work in the UK in the future).
If an employer is found to have employed an illegal worker, but carried out the relevant right to work checks, they will have a statutory defence to the £20,000 civil penalty. In serious cases, carrying out such checks may also mean that the employer avoids a criminal conviction (which carries a prison sentence of 5 years and an unlimited fine). This underlines the importance of right to works and of getting the process right.
What were the temporary arrangements for right to work checks?
From 30 March 2020 – 1 October 2022, there were temporary arrangements in place for conducting right to work checks that allowed employers to conduct checks remotely via video call. Broadly speaking, these arrangements meant that an individual could provide an employer with scanned copies of their documents, present the original documents on a video call, and then an employer could record the date the documents were checked.
It is worth mentioning that any employers that made use of the temporary arrangements must now conduct retrospective right to work checks in the usual way for any workers who started employment during the temporary measures or who require a follow-up check. Such employers have until 26 November 2022 to carry out retrospective checks.
How should employers carry out a right to work check from 1 October 2022?
Broadly speaking, and as before, the two main ways that employers can carry out right to work checks from 1 October 2022 are manually and online. The precise processes will differ depending on individuals' nationalities:
British and Irish nationals. Employers can either carry out a manual check of the documents (from the well-known "List A" and "List B") themselves or commission a third party "Identity Service Provider" (IDSP) to assist with the checking process through use of Identity Document Validation Technology (IDVT).
All other nationals. For those individuals who have a biometric residence permit or card, eVisa, digital immigration status, or Frontier Work Permit, employers must use the Home Office online service which involves the provision of a "share code". For those who do not have such documents or immigration status, employers must carry out a manual check.
Most employers will be familiar with the List A and List B documents for carrying out manual checks, the former providing a continuous right to work with no follow-up check required and the latter providing a time limited right to work with a follow-up check required, and of the need to obtain, check, copy, and retain these documents. Similarly, many will be aware of the online service which requires an individual to provide a share code to the employer and for the employer to then use this to check their right to work online.
What is Identity Document Validation Technology (IDVT)?
In light of the success of the temporary online arrangements, and the fact that employers would not be able to carry out online right to work checks for British and Irish nationals after these arrangements ended, the government decided to introduce a new IDVT tool.
The IDVT tool allows individuals to upload images of their right to work documents to a website and for these images to then be analysed remotely by a certified IDSP to check their identity. It is currently only available for British passports and Irish passports and passport cards. There are also a small number of Home Office certified IDSPs and employers must pay a fee to use their services.
The IDVT checking process will consist of obtaining evidence of the claimed identity (i.e. by uploading a scan of one of the above documents) and then checking whether: the evidence is genuine or valid; there is a history of the claimed identity; the claimed identity is at high risk of identity fraud; and that the identity belongs to the person claiming it. An employer must also confirm the image provided is a true likeness to the prospective worker. Employers will be required to securely retain this information for the duration of the worker's employment and for 2 years after the end of their employment.
What steps should employers be taking now?
Now that the temporary arrangements for right to work checks have ended, the priority for employers who have benefited from using these arrangements will be to conduct retrospective checks as soon as possible, and by no later than 26 November 2022.
Employers will also want to consider whether they should be utilising the IDVT route for British and Irish nationals. Given that there will be fees to pay for this route, it may be that larger employers engage an IDSP before smaller employers. In addition, smaller employers, who may only have one place of work and no remote workers, may prefer to simply stick to the tried and tested manual route.
It may also be worth employers considering a review of their onboarding policies and procedures to check that these are up-to-date, as well as ensuring that relevant staff are aware of the current rules on right to work checks (which may mean offering training to such staff).
If you are an employer and need advice on carrying out right to work checks, or think your staff would benefit from training on this area, please do get in touch with our Employment Team by phone on 01603 281153 or by emailing cyung@leathesprior.co.uk.
Note: The contents of this article are for general information only and do not constitute legal advice. Specific legal advice should be taken in any particular circumstance.