Rehabilitation v Retribution - the benefits of a tailored mitigation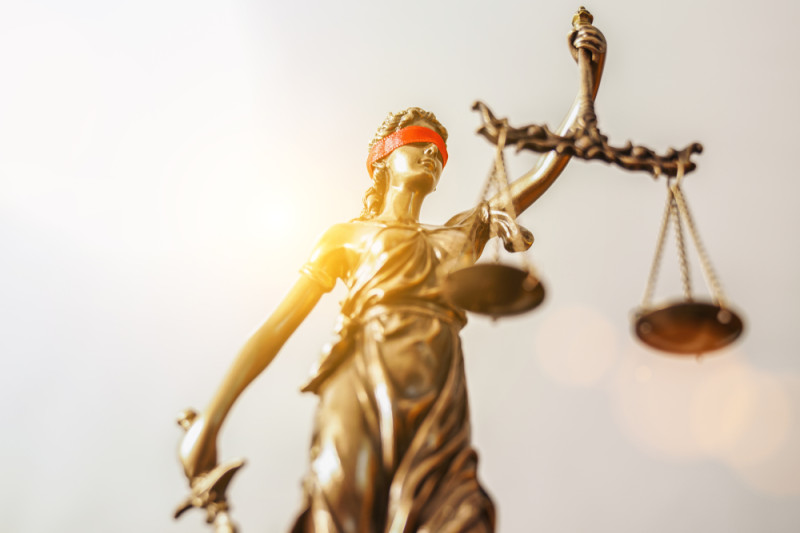 ---
'Sentencing is one of, if not the most, difficult tasks of a criminal judge. Determining a sentence which reflects the seriousness of the crime, is fair to defendants and victims, and will attract public support is almost impossible.'
(Sir John Saunders & Sir David Calvert-Smith- both former High Court Judges & Members of the Parole Board of England and Wales)
Of all the people in a criminal court, sympathy for the judge is far down the list. However, Saunders and Calvert-Smith highlight a key issue in how judges come to determine sentences, namely: how can the bench weigh multiple opposing stakeholders against each other and maintain a fair result for all parties? Or, perhaps more interestingly from a criminal defence perspective, how can we as defence advocates align the benches' view to reflect a fair but lenient sentence on the defendant?
A judicial sentence should take into account the victim, the defendant and the general public. For the benefit of the public and media, judges go to a great deal of effort explaining their reasons for sentences, this has particularly increased in recent years. However, the colloquial and most simplistic model of the judicial scales balances the extent to which the defendant should be 'punished' (retribution) v. how he or she can be reformed (rehabilitation). How then can a defence lawyer tip these scales in favour of rehabilitation and forgiveness and away from retribution? The answer, lies in mitigation.
Broadly, mitigating factors can be divided into two categories:
1) offence-based factors (the offence itself and the defendant's conduct in its aftermath)
2) defendant-based factors (generally seen as 'personal mitigation' unconcerned with the offence itself
Scenario - Drink Driving
Mrs Smith is a 42 year old English teacher. On a Friday evening after a trying afternoon of teaching Year 11s Henry V she heads to the pub with a colleague. After a "few" drinks she decides to drive her Ford Focus 3 miles home. She doesn't speed, the road is clear and reasonably well-lit and she isn't' carrying any passengers. However, on return to her property Mrs Smith clips a neighbour's car wing mirror. The furious neighbour instantly calls the police who breathalyse Mrs Smith within moments. Her reading is 75 μg per litre of breath putting her at just over twice the legal limit. She is arrested, taken to the police station and breathalysed. Her reading has dropped to 70. She is charged and given a date to appear at Norwich Magistrates Court. Mrs Smith has never had a brush with the law before.
The sentencing guidelines for such an offence suggest the appropriate sentence range is between a Band C fine (125 – 175% of relevant weekly income) and a low level community order (community service) with a suggested ban from driving for between 17 and 22 months. She will also be required to pay various administration and court costs (including prosecution costs of £105 and a victim surcharge of around £80-£100).
Aggravating factors
Mrs Smith was involved in an accident by damaging her neighbour's car wing mirror. Consequently, she has caused damage and distress to her neighbour (who is effectively the direct victim of her crime). She was well over the legal limit.
Factors reducing seriousness & basic mitigation
Given Mrs Smith's breathalyser reading of 70 μg and the testimony of the neighbour she has little choice but to plead guilty. If she enters a prompt guilty plea, her fine will be reduced. There are various points in Mrs Smith's favour - she has no previous convictions, she's driven a relatively short distance and she's incredibly remorseful. The neighbours claim for damage to his car may well be covered by insurance.
Whilst these are all valid considerations and should be taken into account by the bench when passing a sentence these are not unique arguments. Often, the best mitigation concentrates on a unique angle on the case by offering the bench a genuine cause for pause.
Advanced Mitigation – The Leathes Prior Touch- How Mrs Smith stands out
Mrs Smith's first time in a court room could be uncomfortable, nerve-wracking and entirely new. Therefore, the process of preparing her mitigation should have begun long before she enters the court door.
Given the charge against Mrs Smith is drink driving, she should consider providing accurate references to demonstrate good character and how atypical her drink driving was of her behaviour. Mrs Smith should volunteer a willingness to undertake a drink/drive rehabilitation course so as to educate herself on the dangers of drink-driving. This offers the dual benefit of ensuring minimal risk of her re-offending, whilst guaranteeing a reduction in her sentence if accepted by the court.

Ultimately, knowing every detail of Mrs Smith's case, from the route she took home, to the references she can provide, will ensure her lawyer's mitigation gives her the best chance of leniency. Developing a detailed knowledge of Mrs. Smith's case allows her lawyer to offer an extensive, detailed, accurate and relevant mitigation. Whilst no lawyer can guarantee an outcome for her case, the right mitigation will guarantee the best possible chance of a just but lenient sentence.
For any advice or further questions about the above article and how this might affect you, please contact our Criminal Defence & Regulatory Teams by emailing info@leathesprior.co.uk or by calling 01603 610911.