Property Market sees 'Biggest New Year Bounce' since 2016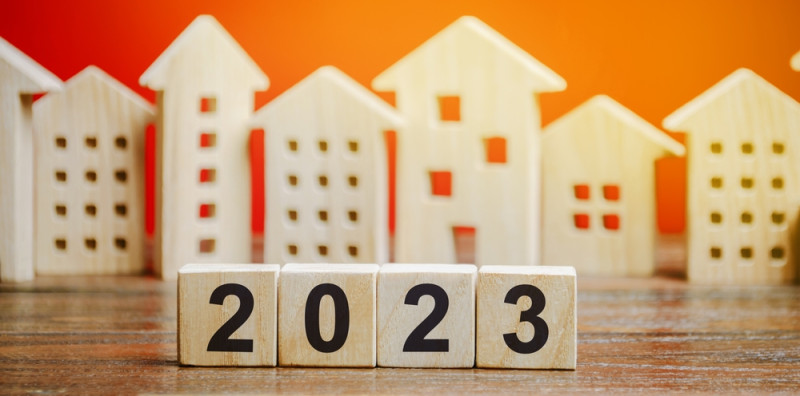 ---
As anyone who has observed the property market over the last few months can attest, the overriding headline has been regarding the sharp and swift rise in mortgage rates.
In fact, between December 2021 and December 2022, the Bank of England took the base rate from 0.1% to a staggering 3.5% - the highest level in 14 years.
This has of course introduced an additional deterrent to buyers looking to enter the property market – as many have put it, 'the timing just isn't quite right'.
Market forecasters, therefore, can be forgiven for entering the new year with a hint of pessimism…however, what has occurred in only the first few weeks of 2023 has been, quite simply, unpredictable:
Demand from buyers, as experienced by Rightmove, is up 55% compared to the two weeks before Christmas;
The number of buyers enquiring about property purchases is up 4% compared to this time in 2019;
After falling for the last 2 months, property prices are now back up 0.9%.
Our experience at Leathes Prior has been no different, with the amount of enquiries received in only the first two weeks of 2023 far exceeding the slump some might have expected.
The reason? Once again…mortgage rates.
In October 2022, mortgage rates reached a high of 6.65%, with reputable forecasters predicting further increases. It is understandable that, in response, market confidence hit a low point, causing buyers to start exiting the market.
However, since then, not only have rates dropped, but they fell to 5.79% at the start of January and, at time of writing, have fallen further to 5.63%. As lenders continue to drop their rates, competing lenders are forced to follow suit in order to remain competitive – it is difficult to say that we have seen the end of these drops in rates.
Market confidence, as a result, is returning – sooner than anyone thought…
So what does this mean?
If you are a buyer, the prospect of battling with record-high mortgage rates might seem less and less dispiriting as 2023 unfolds.
If you are a seller, the unexpected increase in market activity makes now a better time to sell than once thought.
Whichever your situation, however, the need for a reliable, effective, and efficient conveyancer remains ever the same. If you're looking to capitalise on this unexpected market activity, we at Leathes Prior would be more than happy to assist.
You can contact our onboarding team at awilliams@leathesprior.co.uk to receive a free quote and get your transaction off the ground.