Obtaining a UK visa as an international sportsperson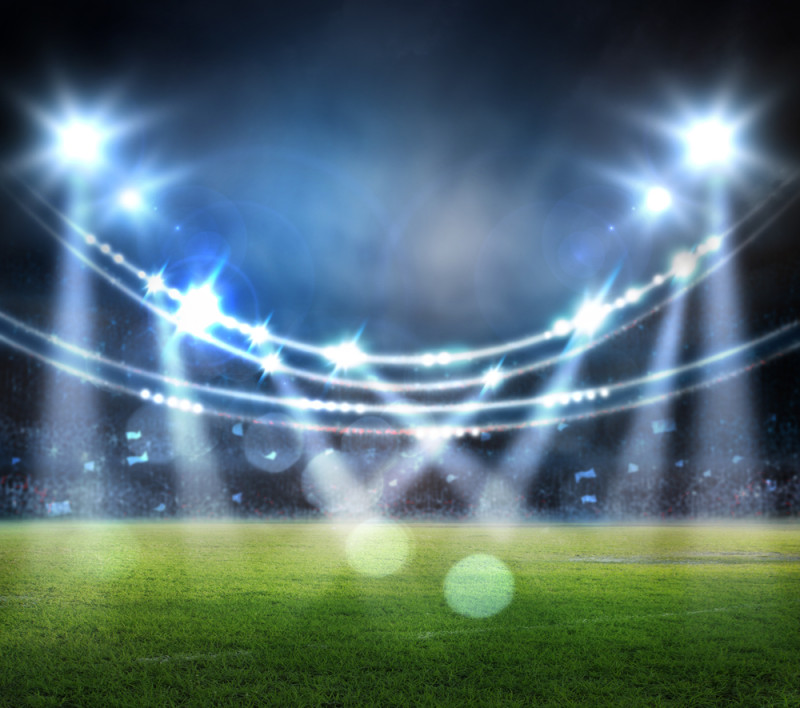 ---
Now that the football season has more or less winded down, many teams and professionals will be starting to think about their possible transfer options. The details about the potential club, player and their contract terms will almost certainly take centre stage for many in the sport. However, football clubs and player's agents will also want to consider the potential immigration routes into the UK for those competing in the sport. Outside of football, and although many sporting seasons are in full swing, individuals may also want to think about their options going forward (and what the immigration implications will be).
It may be tempting to downplay immigration requirements when looking to travel to and play sport in another country. However, one only has to think back to January, when Novak Djokovic (world number one tennis player), had his Australian visa cancelled and was prevented from competing in the Australian Open. The importance of forward planning of these issues by professionals or, more specifically, their management teams, cannot be understated then.
This is the second article in our series on immigration routes for talented individuals in the creative and sporting industries. The previous article looked at immigration routes for creatives such as musicians and artists. This article will provide an overview of the possible visa routes for professional sportspersons.
What are the different visa routes for those in sport?
There are three main visa types for those looking to come and play (or coach) sport in the UK. These are:
International Sportsperson Visa;
Permitted Paid Engagement (PPE) Visit Visa; and
Sports Visitor Visa.
As with the creative visa routes, sportspersons will want to consider the purpose of their trip to the UK, and proposed length of stay, as this will likely determine the visa to apply for.
International Sportsperson Visas
Before the introduction of the International Sportsperson Visa route in October 2021, sporting professionals previously had to apply for a Tier 2 sportsperson or Tier 5 temporary worker visa. The current visa is for elite sportspersons, or qualified coaches, aged over 16. It is best suited to those looking to come and compete in the UK for longer periods of time.
In order to be successful in an application for an International Sportsperson Visa, individuals will need to have obtained "endorsement" from the governing body of their sport. For example, footballers or football coaches will need to obtain an endorsement from the Football Association. The governing body endorsement ("GBE") will need to be secured before making the visa application.
The governing body must certify that the individual will make a significant contribution to the development of their sport at the highest level in the UK. In other words, only elite sportspersons will receive a GBE.
On top of this, the sportsperson will need to receive a Certificate of Sponsorship ("CoS") from a Home Office approved sponsor. The CoS will set out the individual's details and proposed start date. They should then apply for the visa itself within 3 months of being assigned the CoS. There are a number of other requirements which will need to be met, including having English language skills at the A1 level of the Common European Framework of Reference for languages in speaking and listening.
If successful, an International Sportsperson Visa will then be issued for up to 12 months, or for between 12 months and 3 years (depending on the precise duration sought after). This can be extended by way of an application for another visa, provided the GBE is also renewed. The International Sportsperson Visa can also lead to indefinite leave to remain in the UK. For these reasons then, it is perhaps the preferred route for many.
Permitted Paid Engagement (PPE) Visit Visas
The PPE Visit Visa is at the other end of the spectrum. It is suited to those individuals wanting to come to the UK for a very short period of time – up to 1 month.
Sportspersons (and their support staff) looking to take up the PPE Visit Visa will need to have been invited by a sporting organisation, agent or broadcaster. The paid engagement will also need to be arranged before the individual arrives in the UK.
EU, EEA and non-visa nationals do not need to apply for this type of visa before they travel to the UK to carry out a paid engagement.
Clearly, the scope of activities permitted within this route is much more limited than the International Sportsperson Visa route. However, it could suit those coming to the UK to make paid media appearances or take part in contract negotiations.
Sports Visitor Visa
If a sportsperson is looking to come to the UK for a short period of time and not be paid, then the Sports Visitor Visa will likely be the most appropriate option. This route is also open to those who are amateurs in their particular sport.
A Sports Visitor Visa can be granted for a period of up to 6 months. As with the PPE Visit Visa, EU, EEA and non-visa nationals do not need to apply for this type of visa.
It is most likely to be appropriate in situations where sportspersons will be taking part in competitions or tournaments. It may also be appropriate for unpaid trials or media appearances.
What are the practical considerations to be aware of?
As with our previous article, we thought it would be helpful to highlight some of the practical issues for professionals and their staff to consider before applying for visas:
Whether there are any pre-application requirements. For example, it will be necessary to first obtain a GBE if applying for the International Sportsperson Visa.
Whether the individual will be paid for playing (or coaching) in the UK. This will determine the precise visa to apply for.
When the individual will need to be in the UK. Whilst UKVI will endeavour to decide on any visa application within its standard processing times, some decisions may be delayed if an application has been submitted incorrectly or without the correct supporting documents.
The above are just some of the many issues which will need to be considered prior to a sportsperson making a visa application, or a club deciding how to go about hiring sporting talent from abroad.
The Immigration and LP Sports Teams at Leathes Prior Solicitors are highly experienced in dealing with visa applications and sporting immigration and are able to assist clients (including professionals, coaches, agents or other employers) with any such enquiries. We offer a fixed fee service to provide advice on the merits of a potential visa application. Please contact us on 01603 281153 or email cyung@leathesprior.co.uk for more information or assistance.
Note: The content of this article is for general information only and does not constitute legal advice. Specific legal advice should be taken in any specific circumstance.