Leathes Prior is COVID Secure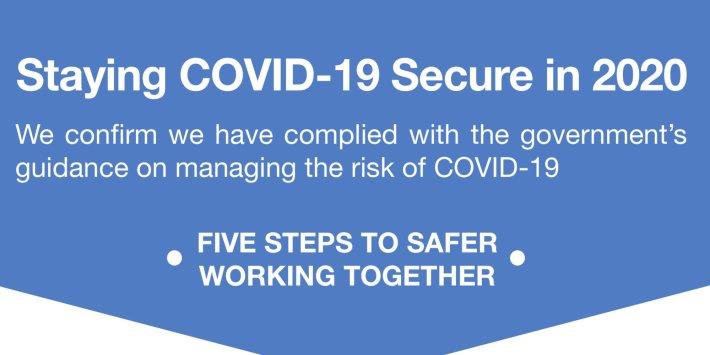 ---
Leathes Prior would like to reassure our clients and contacts that the firm is COVID Secure. Many of our staff are working from home where they can reasonably do so in line with government guidance but all teams have maintained an essential skeleton presence in the office so that we can effectively continue to service our clients' needs throughout lockdown 3.0.
We will be hosting meetings remotely via platforms such as Teams or Zoom, or via telephone conferences. However we do have a dedicated Client Care Team fully trained in the firm's COVID Secure measures so that face-to-face meetings can continue to take place where legally permitted, for example to fulfil a legal obligation or in order to facilitate a house move. Appointments to attend our offices can be arranged in the usual way by either speaking to your lawyer directly, or by calling our Client Care Team on 01603 610911.
Our number one priority is the safety and wellbeing of both our clients and our people. If you are required to visit our offices, please ensure you comply with the legal requirement to wear a face covering, and please also respect our strict social distancing and health and safety policies in order to protect visitors to our offices, and to protect our staff. We would ask that you do not attend our offices if you are experiencing any symptoms of Coronavirus, live with someone who is, or if you or someone in your household has been advised to self-isolate as a result of any form of contact tracing.
We are committed to ensuring that we continue to provide the best possible service to our clients during this challenging time, and we do not anticipate any reduction in service levels despite some of our lawyers working remotely. You will still be able to instruct us across all areas of the business, either by contacting our lawyers directly using the telephone or email contact details set out on our website (or their email footers if you are already in contact with them), or by contacting our Client Care Team in the usual way either on 01603 610911 or at info@leathesprior.co.uk.
We are very aware that these are testing times and we are all in unchartered waters. We will continue to respond to the situation, keeping our clients well-informed and protected at every step. Please do refer to the Government website for the latest guidance for you, your businesses and your loved ones and visit our Coronavirus Hub for our practical interpretation of some of this guidance.
We would like to thank you all for your support and wish you all the best in dealing with this extremely difficult period. We will do all we can to help and together we will get through this.
The Partners of Leathes Prior.