Legal Foundations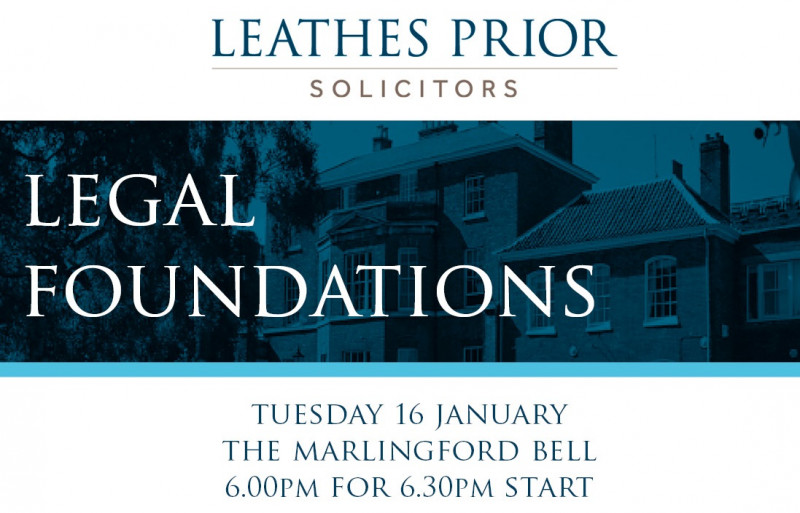 ---
Thank you to all of those that attended our Legal Foundations session at the Marlingford Bell, during which we covered topics such as how to optimise your position throughout a construction project and the enforcement of health and safety regulations - we hope you found this useful. We have provided copies of the materials available at the session below.
Please see here the practical tips and here for the CDM guide.
We look forward to seeing you at the next session; we will be sending invitations in due course.
In the meantime, if you have any questions on anything covered in our talks, or in the enclosed materials, please do get in touch with myself or Tej Thakkar.