Leathes Prior congratulates Partner Dan Chapman; one of only two Norwich employment lawyers to be recognised in the global "Legal 500 Hall of Fame"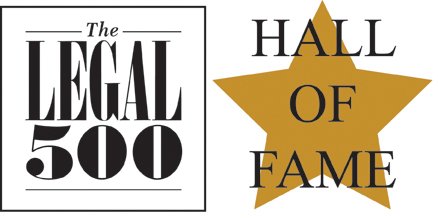 ---
We are proud to announce that Leathes Prior Partner, Dan Chapman, has been named in the recently launched Legal 500 Hall of Fame which aims to highlight the world's leading lawyers.
The Legal 500 is an organisation providing the most comprehensive worldwide coverage on recommended law firms. The Legal 500 Hall of Fame highlights individuals who have received constant praise from their clients for continued excellence and who are considered to be at the pinnacle of the profession.
This is the first year the Legal 500 Hall of Fame has been introduced throughout the UK. The criteria for entry is to have been continually recognised by The Legal 500 as one of the 'elite leading lawyers', that is to have provided an exceptional service within their sector for a minimum of eight years.
Dan is Head of our Employment Team, and also our Sports Team. Having joined Leathes Prior in 2000 as a trainee solicitor, Dan has remained with the firm ever since – becoming a Partner in 2005. He is now the firm's Training Principal and a member of our Management Committee.
Dan is one of only five employment lawyers in East Anglia and one of only two in Norwich to be inducted in to the Legal 500 Hall of Fame - an accolade clearly reserved for very few. This recognition builds on Leathes Prior's strong reputation and highly regarded status as boasting a leading employment law team in East Anglia.