Leathes Prior awarded as the most social law firm in the UK for third year running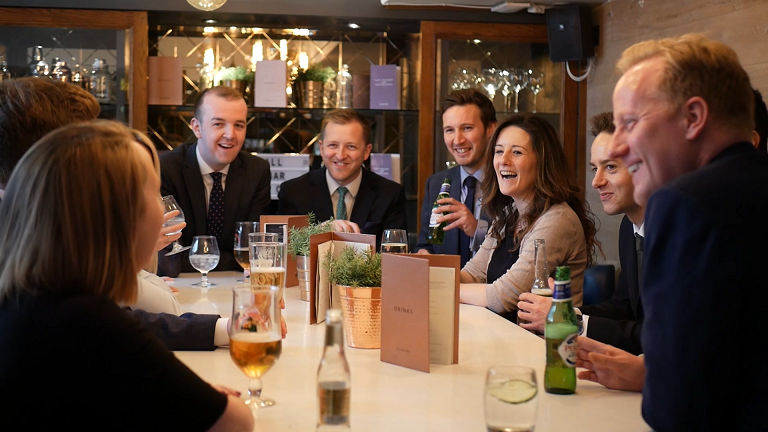 ---
We are celebrating the news that we have, for an incredible third year in a row, been heralded as 'The most social law firm in the UK' according to the Lex 100 annual trainee solicitor survey! This year we have bagged an exceptional score of 93.7, nearly four points ahead of the second place firm in the United Kingdom and well over 10 percentage points clear of the next Norwich based firm.
The anonymous survey asks over 2,500 trainee solicitors across the country about their experiences whilst training within their law firm. The responses cover 12 key categories and in addition to topping the UK rankings for sociability, Leathes Prior are also award winners in the 'Quality of Work' category - placing in the top 15 in the country.
The 2019 edition of the Lex 100 reports that we offer 'the right balance of responsibility and autonomy' and a 'work hard/play hard attitude' whilst our trainee solicitors enjoy the 'the work/life balance' we offer and find they are given 'greater exposure than trainees at some larger firms'. It also stated that, when selecting our firm over others, our trainee solicitors chose Leathes Prior because of 'The firm's excellent reputation for client contact'; 'the firm's open-minded approach to recruitment' and our central Norwich location.
Dan Chapman, Leathes Prior's Training Principal, commented "We are very pleased to hear the news that for the third year running we are ranking as the most sociable firm in the United Kingdom by our young lawyers. Whilst of course there is a light-hearted undertone to these Lex100 results, the fact remains that as a firm we dedicate a lot of time and resource to ensuring that our lawyers enjoy a fabulous work/life balance and develop strong friendships with their colleagues. Those relationships ultimately not only benefit the career prospects of our lawyers, but benefit our clients - who see that our lawyers have a strong collaborative and pro-active emphasis on the service that they provide. In addition, by ensuring that the firm is a place that the best new talent wants to work at, our clients know that they have access to some of the best solicitors around."
The Lex 100 survey and profiles offer a valuable insight into the day to day culture within a law firm. The site is a great start for candidates making those key decisions on where to apply for a Training Contract. For those ready to find out more - head straight to our 'Careers' page.