Leathes Prior act on disposal of Thornton's Budgens Belsize Park to the Kavanagh Group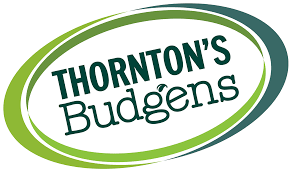 ---
We are pleased to announce that Leathes Prior have acted for Andrew Thornton on the sale of Thornton's Budgens to The Kavanagh Group. Nina Ryan and Richard Guthrie advised on the corporate aspects of the transaction and Rob Sibley on the property side.
Andrew Thornton said, "I am simultaneously delighted and sad to announce the sale of Thornton's Budgens to The Kavanagh Group. After 14 amazing years in Belsize Park, it is time for me to move onto the next chapter of my life and to give the store and the team the chance to keep developing.
The Kavanagh Group already own 11 fantastic SuperValu stores in Ireland (North and South) and a number of stores in the UK.
Kavanagh Group Managing Director, Noel Kavanagh Jnr stated, "This is a very exciting acquisition for the Kavanagh group. A superb location in North London and a truly unique store. Under Andrew's guidance, Budgens Belsize Park has been a market leader in sustainability and food innovation, introducing many new concepts such as the hugely successful Sushi bar. To further enhance the offering and customer experience, we are planning to invest in excess of a million pounds in early 2022. In the meantime, I look forward to welcoming all existing team members into the Kavanagh group era."
Of Leathes Prior, Andrew Thornton commented: "I found Richard and Nina to always strike that perfect balance of taking care of my position and being practical and commercial at the same time; advising me on which issues really were worth fighting for and which ones really did not matter. They were always timely and responsive, and their proposed weekly zoom call with the buyer and their solicitors, meant that issues that arose got quickly resolved. It was a complex transaction which completed spot on time with no last minute hitches or dramas."
We wish Andrew and the Kavanagh Group all the best for the future.
For further details – see the full announcement here.