What you need to know on the promise of leasehold reform from the King's speech 2023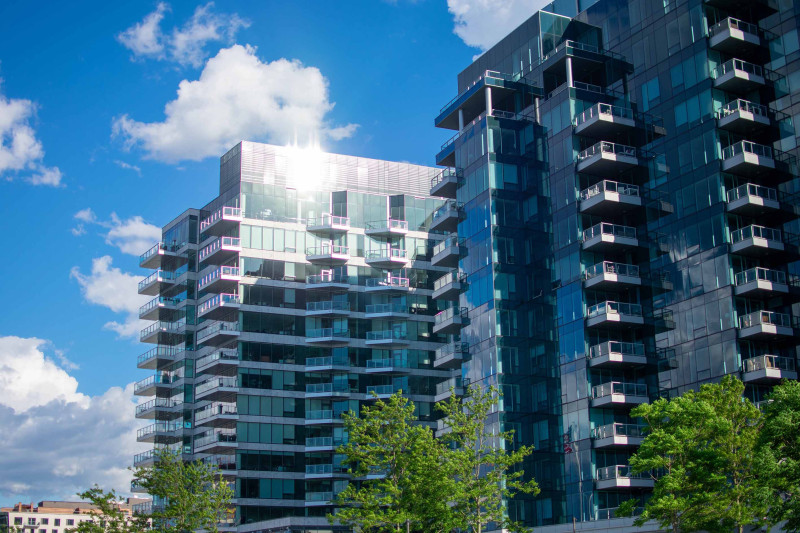 ---
What we expected to hear from the King's speech
Before the King's Speech, there was expectation of banning newly built houses from being sold as leaseholds, enabling leaseholders to extend their lease to 990 years and addressing the associated costs with owning a leasehold property.
What was mentioned in the speech?
King Charles III reaffirmed the commitment of the government to tackle leasehold woes by stating "My Ministers will bring forward a bill to reform the housing market by making it cheaper and easier for leaseholders to purchase their freehold and tackling the exploitation of millions of homeowners through punitive service charges."
What are the next steps?
We will now need to wait for a Leasehold Reform bill to be introduced and pass through the legislative process before the next general election.
What is the Leasehold and Freehold Reform Bill?
If the proposed Leasehold & Freehold Bill is passed through the legislative process, it will deliver the Government's manifesto commitments on leasehold reform, addressing one of the longest-term challenges we as a country face – creating fairness in the housing market. As expected, the Bill will make changes to improve home ownership for leaseholders in England & Wales, by making it cheaper and easier for more leaseholders to:
extend their lease;
buy their freehold; and / or
take over management of their building;
all things which are currently difficult to achieve.
What does this mean for leaseholders?
The Bill will give leaseholders more control over their investment making it more secure as an owner, and when selling, in the following ways:
Making it cheaper & easier for leaseholders in both houses & flats to extend their lease or buy their freehold – meaning leaseholders pay less to gain security over the future of the investment & home.
Removing the two-year ownership requirement, so that leaseholders have their right to extended lease extensions and more secure ownership as soon as possible.
Increasing the standard lease extension term from 90 years to 990 years for both houses and flats, with ground rent reduced to £0 (removing the ground rent issue we recently discussed here for new leasehold properties.) This again gives leaseholders security of their home, ease when selling and less costs involved in owning a leasehold property.
Increasing the 25 per cent 'non-residential' limit preventing leaseholders in buildings with a mixture of homes and other uses such as commercial spaces, from buying their freehold or taking over management of their building – to allow leaseholders in buildings with up to 50 per cent non-residential floorspace to buy their freehold or take over its management.
The Bill will also look to improve leaseholders' consumer rights in ways such as:
Making buying or selling a leasehold property quicker & easier by setting maximum time and fee for the provision of information required to make a sale to a leasehold by their freeholder, to ensure delays aren't created waiting for documentation such as building insurance and financial records from landlords.
Creating transparency over service charges, giving leaseholders a clear understanding of the costs, they're being charged by the freeholder or management agent in a standardised format – also allowing these to be better challenged if deemed unreasonable. As well as replacing buildings insurance commissions with clear administration fees to stop leaseholders being charged large or unclear premiums by managing agents, landlords or freeholders.
Adding to the legislation of the Building Safety Act 2022 and extending its measures, ensuring that freeholders and developers are liable for building remediation work which will in turn protect leaseholders and ensure the Act operates as intended.
Putting a stop to the presumption that leaseholders will pay the legal costs of freeholders when challenging poor practice.
Granting freehold homeowners on private and mixed tenure estates the same rights of redress as leaseholders – by extending equivalent rights to transparency over their estate charges, access to support via redress schemes, and to challenge the charges they pay by taking a case to a Tribunal, just like existing leaseholders.
And finally, the Bill will also look to reform the leasehold market by banning the creation of any new leasehold houses (with some exceptional circumstances) so that all new build houses in England and Wales will be freehold and capping existing ground rents to ensure leaseholders aren't paying large sums for no service or benefit in return, making it more cost effective and easier to sell their properties too.
Although uncertainty still surrounds leasehold reform, if you do require assistance with issues concerning leasehold property, our lease expert, Jake Mowatt would be happy to assist with your enquiries. Please contact Jake on 01603 610911 or email info@leathesprior.co.uk.