How to prevent my dog being stolen - a 12 step guide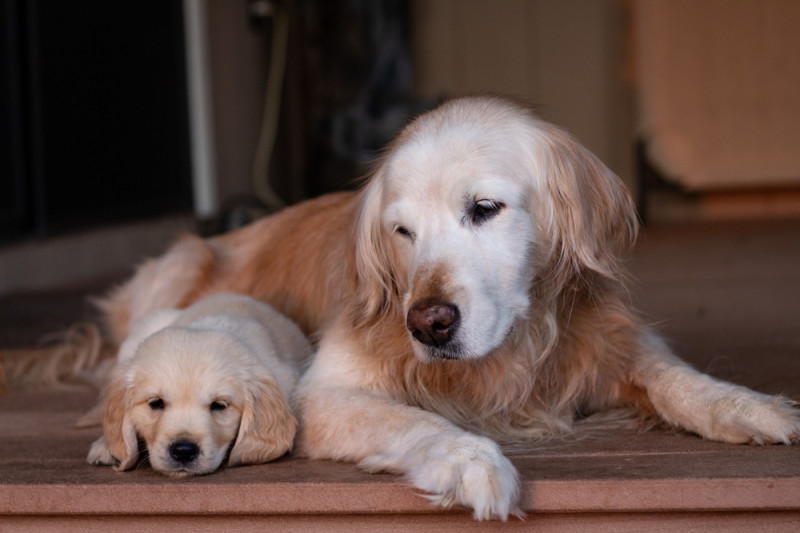 ---
As more people continue working from home, the demand for puppies is increasing and so too is the purchase price of a puppy (Economics 101). As Detective Superintendent Austin explained in an interview with Sky News this has created a lucrative market for both opportunists and organised criminal gangs to exploit via theft. According to CountryLiving there has been a 250% national increase in reported dog thefts. Norfolk police report this national pattern has also transmitted locally and research suggest regional breeders are most at risk. Further research suggests the breeds most at threat are Cocker Spaniels, Springer Spaniels and Labrador and in particular any puppies, pedigrees or pregnant bitches. So, what can I do to protect my dog?
The 12 Step Guide
Microchip - Under UK law, all dogs must be microchipped before they're 8 weeks old. The microchip is given a number, placed on a database along with your contact details and is, ultimately the easiest way to reunite dog and loving owner. Be sure to regularly update your details with any change of address or phone number.
GPS tracking collar – Again, UK law states dogs in a public place must wear a collar and tag with the owner's name and address on. Consider customising that collar with a GPS tracking system to ensure an extra layer of safety.
Don't leave your dog alone - Be this in a garden, car, outside a shop or even for a few minutes. Approximately 50% of dogs stolen are from gardens- the risk for even a short period is simply not worth it.
In the same vain, secure your property by reviewing your home and garden security. Ensure your gates are locked and bolted, remove any 'beware of the dog' signs and consider security lighting or even CCTV. Don't present an opportunity and make it hard for the thieves.
Practice recall - Train your dog to come to you when called, and consider keeping dogs on extending leads if you are in doubt.
Report suspicious activity - Beware of strangers asking you questions about your dog. For once, social distancing might be an advantage, use it as an excuse to keep moving and keep your dog close!
Take regular photographs together with your dog - ensure to highlight distinguishing features in pictures by covering multiple angles for maximum efficacy.
Within reason, vary your dog-walking times and route and don't let your dog out of sight.
Consider carrying an alarm or whistle - This will alert passers-by to your distress should you find yourself in a problematic situation.
Avoid posting specific details about your dog on social media- certainly don't put a location or tag your address on any posts.
There has been speculation around coded markings suggesting organised gangs are targeting certain properties. In previous years, police have warned to look out for odd chalk signs. Some suggest this is urban myth, whilst others argue markings are common place in crime circles. Again report any suspicious markings if you feel threatened.
Be vigilant - Use common sense by staying up to date with local news, walk away from individuals if you are suspicious and call the police if you anticipate a threat.
What shall I do in the unlikely event my dog is stolen?
Firstly, check your microchip database and collar tracking so you can keep tabs on any movement.
Secondly, report the theft to the police, microchip database, council dog warden and local authority. When speaking with the police, insist they regard this as a theft and ensure they give you a Crime Reference Number.
Thirdly, make posters for your local area, warn other dog owners and make sure local vets and animal shelters are aware of the theft.
Finally, if someone claims to have your dog and can reunite you with it, check they're legitimate, meet in public place and be very cautious if they ask for money. If you have any suspicions, call 101 or 999 to discuss your concerns.
I live in Norfolk: How worried should I be?
The Good News: As an individual you would be unlucky to be targeted by dog thieves. A Norfolk Police spokesperson recently stated 'dog thefts are relatively rare in Norfolk'. Furthermore, it is almost unheard of for a person to be assaulted or robbed for their dog; thieves quietly target gardens and kennels rather than owners directly.
The Bad News: Crime, by its nature is unpredictable and can happen anywhere and the loss is emotionally catastrophic. Even Norfolk Police Chief Simon Bailey was a victim of dog theft back in 2019 and he empathised publically with the loss (fortunately his dog was recovered!) However, if you are a breeder with multiple desirable dogs you may be at greater risk. Dr Daniel Allen from Keele University posits that major targets are 'breeders, taking the mum and pups in one fell swoop'. This is, however, more associated with organised crime than opportunists. Again, carefully consider your security if you are in this position.
Last Word
Ultimately there is a risk nationally and locally, but that risk is manageable. Take active steps to make it harder for the thieves and deter that risk as far as possible- particularly if you have multiple dogs or breed puppies. If you're looking to buying a dog, consider who you are buying it from by getting proper documentation (microchip certificate, vet records, pet passport) and doing an authorised check on the seller. Certainly ask for proof a microchip was fitted before buying a dog.
For any advice or further questions about the above article and how this might affect you, please contact our Criminal Defence & Regulatory Team by emailing info@leathesprior.co.uk or by calling 01603 610911.