Goldsmith v Patchcott and another [2012] EWCA Civ 183 – Liability when trying a new horse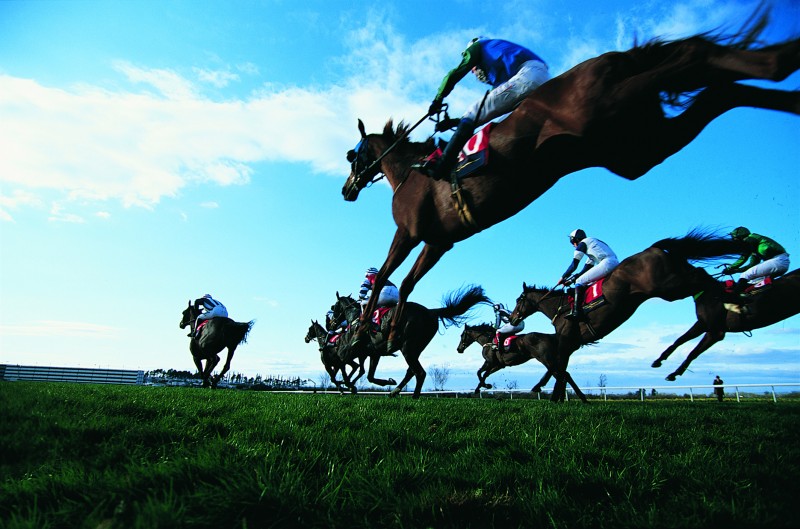 ---
Yesterday the Court of Appeal dismissed Kara Goldsmith's appeal against the finding of Judge Christopher Walton sitting in Newcastle County Court last year that she had voluntarily assumed the risk of the injuries that she suffered when being thrown from a horse she was trying with a view to buy. Mrs Goldsmith was introduced to the defendant on or around 19 March 2008 when she was told that Red, the nine-year-old gelding she was to 'test ride', was on his toes and would require an experienced rider. Mrs Goldsmith, who described herself in Court as an "experienced and confident rider" rode Red on three occasions in the company of Mr Patchcott without incident. However, on 24 March 2008 Mrs Goldsmith took Red for a ride by herself when something spooked Red, causing him to rear up and buck violently. Mrs Goldsmith was thrown from the horse and was then struck in the face by the horse's hoof. Mrs Goldsmith suffered severe facial injuries as a result of the fall and has had twenty operations to rebuild her face. She claimed damages for her injuries and loss of earnings as a result of having to give up work.
Counsel for Mrs Goldsmith had asserted that Red's owner had asked Mr Patchcott to keep him for the purposes of trying to give him away for free after a fall which had caused her to lose confidence and that Mrs Goldsmith should have been given more of a warning that he could be tricky to control. However, Counsel for Mr Patchcott said that "Neither party contended that the horse had a known propensity to buck violently. Mrs Goldsmith consented to the risk the horse could buck". He went on to say "Why should strict liability apply to a person who voluntarily gets on the back of a horse? If it does, you are going to get innocent owners penalised who know nothing of any vicious propensity in their animals." It is this potential for strict liability to be imposed on innocent owners that the Court of Appeal had to balance against what Counsel for Mrs Goldsmith described as the unfairness of the decision of the County Court to horse riders who are injured when the horse they are trying unexpectedly behaves "nastily or viciously". This was an important balance to be struck by the Court of Appeal and has implications for anyone who rides horses owned/kept by someone else. In dismissing the appeal, the Court of Appeal agreed with the County Court and in doing so has given a degree of protection to people who are looking to sell their horse and who permit others to ride it so as to decide whether they are interested. This has restricted the ability of riders trying out horses to claim damages where they are injured in the course of doing so. Mrs Goldsmith's claim was brought under section 2(2) of the Animals Act 1971. This imposes strict liability on a keeper of an animal of a non-dangerous species, which includes a horse, where: 1. the damage is of a kind which the animal, unless restrained, was likely to cause or which, if caused by the animal, was likely to be severe; 2. the likelihood of the damage or of its being severe was due to characteristics of the animal which are not normally found in animals of the same species or are not normally so found except at particular times or in particular circumstances: and 3. those characteristics were known to that keeper or were at any time known to a person who at that time had charge of the animal as that keeper's servant or, where that keeper is the head of a household, were known to another keeper of the animal who is a member of that household and under the age of sixteen. In deciding that the requirements of this section were satisfied the Court of Appeal held that bucking and rearing were characteristics of horses in circumstances when they were startled or alarmed. The energy or violence with which the horse had bucked did not affect the issue.
The other issue the Court of Appeal considered was whether Mr Patchcott had a defence under section 5(2) of the Animals Act 1971. This section will provide a defence for the keeper of a horse in respect of any damage suffered by a person who has voluntarily accepted the risk thereof. As to this issue the Court of Appeal held that the County Court had made the right decision and that if Mrs Goldsmith had foreseen the possibility of bucking and had voluntarily accepted that risk, then section 5(2) had been engaged. The fact that the horse had bucked more violently than anticipated had not taken the matter outside of section 5(2) so as to defeat Mr Patchcott's defence.
What the ruling means for people trying a new horse
The ruling will set a precedent for cases based on similar facts and illustrates the importance of ensuring that you have adequate insurance in place before trying a new horse that provides personal accident cover for you whilst riding someone else's horse. It is also recommended that, where possible, any potential purchaser asks to see someone else ride the horse before they get on it themselves. As can be seen from the case under consideration, this will not guarantee that the horse is safe to ride, but should help to highlight any propensity to misbehave or vices the horse may have. Further precautions that could be taken to reduce the risks involved in trying a new horse are:
Taking legal advice
Checking whether the horse itself is sufficiently insured for any injury it may suffer whilst you are on it and if not, taking out such insurance yourself.
Wear suitable riding and protective gear. This should include a hard hat, riding boots (with chaps if they are ankle boots or jodhpurs if they are full length). Gloves and a body protector should also be considered.
Explain to the person showing you the horse the purpose for which you are considering buying it and your standard of riding. Also ask whether the horse has any vices or does anything whilst being ridden that you ought to be made aware of given your standard of riding ability.
Take a friend or preferably your trainer (where applicable) with you to be a witness to what the person showing you the horse tells you about its suitability for your level of riding ability.
In the event that an accident arises make a contemporaneous note signed by both yourself and your friend or trainer of the circumstances leading to the accident. If possible, also get this signed by the person showing you the horse, although they are likely to want to make their own separate note of what happened.
Whilst the case does set a binding precedent, it should not be taken by any keeper of horses as absolving them from liability in all circumstances for injuries caused to a rider whilst trying out a new horse. Every case will be considered by the Courts on its specific facts. Our Equine/Bloodstock team of specialist equine solicitors are available to advise you on any queries you may have, whether you are selling a horse or have been injured whilst trying a new one out. Please contact Polly Langford on 01603 610911.