EPPP: 10 years' on - a success story? At what compensation?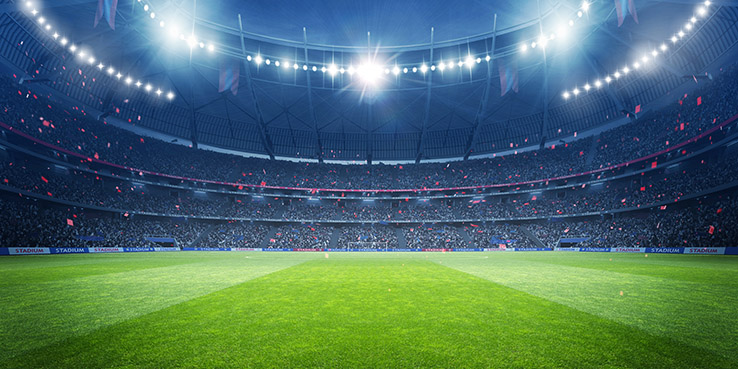 ---
In late 2022, the Elite Player Performance Plan celebrated its 10th anniversary. The EPPP that was launched by the Premier League, Football League and Football Association in 2012 with the key objective of producing more and better homegrown players in England took the opportunity to reflect on its success. For there is no doubt, there have been many successes:
Full-time Academy coaches increased from about 250 in 2012 to more than 800 in 2022
£1.94bn invested in youth development by Premier League and clubs since 2012/13
77% of pro contracts (3,164) in Premier League and EFL held by homegrown players
Twice as many minutes played by English U21s in 2021/22 compared to 2012/13
566 homegrown Premier League debuts since launch of EPPP
47% of 1,866 players to have featured in Premier League since 2012/13 = homegrown
If the ultimate measure of the EPPP success is the performance of the England's senior side, then the fact that the nation now expects to make World Cup and European Championship semi-finals and finals, rather than bowing out ingloriously at the group stages, speaks volumes.
However, serious reservations about the EPPP system remain, and the key topic that this writer seeks to publicise is that of compensation (i.e. what monies are due if a youngster seeks to move from one Academy to another).
I have written extensively on this subject over the last 10 years. See, for example:
EPPP: The Case for Tapping Up?
The Controversy of EPPP and Compensation
From Bosman to Brexit: What Next for EPPP and Compensation in Youth Football?
So, when in 2022 the 10-year review of EPPP prompted a change to the compensation tariffs were the concerns I (and many others) have expressed allayed?
No, quite the opposite. The compensation tariffs were certainly changed, but in the other direction!
The complexity of the EPPP system is that it must achieve two things: firstly, it needs to protect clubs to ensure they are adequately compensated when bigger clubs 'poach' their talented prospects. Secondly (and it is hard to seriously argue that this is not positioned as a secondary interest only) it needs to ensure that a youngster is not unreasonably trapped and unable to move to another Academy, particularly where the circumstances warrant facilitating such a move.
Clubs had been feeding back to the powers that be that the compensation tariffs were insufficient. One owner of a Football League club said: "At the moment, the tribunal valuations for the loss of a talented player to the top Premier League clubs bears no relation to the potential of the player."
That message from the clubs would appear to have landed. Less so the message from the parents of youngsters "left on the scrapheap thanks to exorbitant compensation fees" – as the Telegraph reported in 2016.
I have appeared on various radio debates, even a lively Clubhouse debate, and the word from the footballing authorities is that there are no welfare concerns in the EPPP compensation system. Such a view is rather astonishing to believe and those who express it have been invited to come to my office and discuss any number of tragic cases which I can show them, which they seek to argue don't exist. They don't come, of course.
The new compensation regime.
The changes to the compensation tariffs were not publicly announced, rather curiously. Very few people are even aware of the changes. The Premier League and EFL would appear to take the view that the Youth Development Rules were updated, and that ought to be enough. Parents ought to read the literature sent to them and be aware of this, perhaps.
In most lines of business, if you are about to put your prices up by 70%, you probably need to tell people rather loudly - but these compensation increases rather crept in under the radar.
I am deeply troubled by the reticence to make clear to parents of young Academy players what they are now signing up to, so let me do my bit in publishing the new fixed compensation rates:
Under 9: £5,000 per year
Under 10: £7,500 to £10,000 depending on Category
Under 11: £10,000 to £15,000 depending on Category
Under 12: £15,000 to £45,000 depending on Category
Under 13: £20,000 to £60,000 depending on Category
Under 14 to 16: £25,000 to £80,000 per year depending on Category
The above sums exclude any additional contingent sums which may become due. The increases are substantial: prior to these changes, compensation was set at £3,000 per year for all years under 12 and ranged from £12,500 to £40,000 for subsequent years.
The prospect of a parent now seeking to move their 11-year-old son from one Academy to another, for welfare or family reasons, yet discovering a £30,000 compensation roadblock is very real and very worrying. It was tough enough to resolve at £9,000.
It is also only fair to report the Premier League have acknowledged that Academies have been criticised for their levels of aftercare - or lack of - for released players (though not of course acknowledging that the compensation tariffs were too high, given they have increased them!). This really came to the fore following the tragic suicide of Jeremy Wisten in October 2020, less than two years after he had been released by Manchester City. The Premier League refer to their new commitment for there to be a full-time Player Care officer at every Category One to Three Academy - with £2m of funding provided by the Premier League to help this happen. Furthermore, clubs have been asked to give a three-year "commitment of support" to released Academy players.
These are great developments, but what we can sure of is this: Academy players caught up in the compensation trap – not as a result of a bigger club seeking to acquire their services (where one has complete sympathy for the smaller club desiring as much recompense as possible) but as a result of circumstances which may mean they simply need to move on (just as an employee struggling with their mental health in their job is entitled to hand in their notice and seek a new job) - will continue to be of significant number (if still downplayed by the authorities).
Acknowledging the competing interests that the EPPP compensation system must wrestle with, various solutions were proposed by me and others in my previous articles: it is of regret that the 10-year view did not appear to consider any of them. The problem is set to simply get worse.