Diversity training - is yours stale?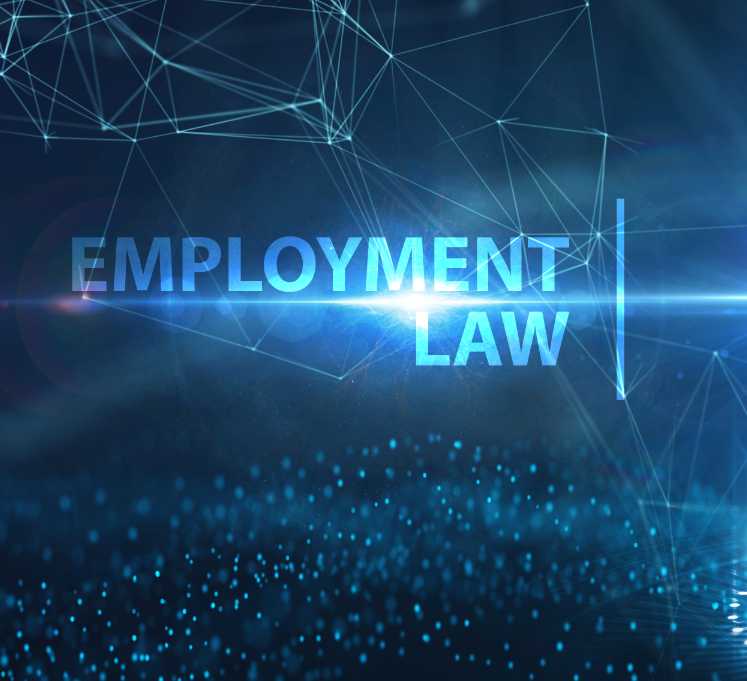 ---
In a year where employers have had to modify their working practices, ensure that workplaces are Covid-secure, and in many cases learn about and use the Government's furlough scheme, it is quite likely that training staff on equality and diversity (and many other matters) will have fallen by the wayside.
In what will no doubt feel like yet another blow to businesses, a recent decision of the Employment Appeal Tribunal ("EAT") has highlighted the importance of employers continuing to organise regular and effective anti-harassment, equality and diversity training for staff.
The claim
The case of Allay (UK) Ltd v Gehlen UKEAT/0031/20 concerned an individual who was subjected to a number of discriminatory comments from one of his colleagues while working for Allay (UK) Ltd. Mr Gehlen sued his employer for direct race discrimination and racial harassment, with the Employment Tribunal ("ET") dismissing his claim for direct discrimination, but upholding his harassment claim. His employer subsequently appealed to the EAT.
The law
Harassment is where an individual is subjected to unwanted conduct related to a protected characteristic (such as race, in this case), which has the purpose or effect of violating their dignity or creating a hostile or intimidating environment. This catches rude, offensive and inappropriate comments, often referred to by the protagonists as "banter".
The Equality Act 2010 allows individuals to bring a claim for harassment against their employers where they have suffered discrimination at the hands of their colleagues. This is on the basis that anything done by the harasser – during the course of their employment – is treated as also having been done by the employer. It is a defence for an employer to show that it took "all reasonable steps" to prevent the harasser from doing that thing or anything of that description; in particular, that the employer has provided full and effective training to prevent discrimination occurring.
The defence
The employees of Allay (UK) Ltd, including the individual that was responsible for harassing Mr Gehlen, had received training on equality and diversity issues and anti-bullying and harassment two years prior to the discriminatory acts. Allay (UK) Ltd sought to rely on the provision of such training as evidence that it had taken "all reasonable steps" to prevent the harassment occurring (and therefore to avoid liability for it).
The outcome
The EAT decided that Allay (UK) Ltd could not rely on the "all reasonable steps" defence in this instance. It agreed with the ET that the training provided by the employer had become "stale" and that such training had patently not been effective, given that the protagonist did not consider the comments he made to be of any concern, and that his colleagues had failed to challenge the comments made towards Mr Gehlen. This was also clear from the fact that management did not know how to act when such behaviour was reported to them. The EAT was satisfied that, in the circumstances, further reasonable steps should have been taken by Allay (UK) Ltd in the form of refresher training for its employees. Allay (UK) Ltd was therefore liable for the discrimination against Mr Gehlen.
Implications?
Allay (UK) Ltd learned a valuable lesson; it is not enough to provide a one-off training session on equality and assume that will provide a defence to any harassment claims for all time. In this case, it could not rely on training undertaken only two years previously, reinforcing the importance of updating training regularly in order to be able to rely on it as a defence to a discrimination claim. Employers should also not think of it as a "tick box" exercise, as a Tribunal will almost certainly scrutinise such training to see whether it was genuine and effective.
More fundamentally, the decision underscores the importance of fostering a positive working environment and culture that is free of discrimination. Providing training to employees is a key way that employers can help do this; both to remind employees what is and is not appropriate, and how to address inappropriate behaviours when they are witnessed. With more employees working remotely at the moment, and perhaps with less supervision from their employers than normal, it may be even more important to remind employees what is and is not acceptable, as it is simply more difficult to identify and address discriminatory practices amongst staff when they are perhaps not being witnessed by management.
While we appreciate that the provision of such training is not likely to be at the top of any employer's mind at the current time, it is clear that, when time allows, businesses should review their current equality training programme and consider whether or not that needs updating or refreshing. If such training has recently fallen by the wayside, it would certainly be worth considering arranging such training when time permits. It is also worth bearing in mind that employees on furlough leave can undertake training without bringing their furlough leave to an end, perhaps providing an opportunity to update equality (and indeed, other) training without the usual pressures that come with taking vast numbers of employees out of work to attend a training session.
Of course the Employment Team here at Leathes Prior are on hand to advise on any discrimination issues in the workplace at any time. Equally, if you would like to discuss options for provision of equality training (which we can provide in a format to suit your business; whether by webinar, video link, over Teams, or in person – once permitted), then please contact Dan Chapman or Sarah Appleton. Please also follow our socials (Linkedin, Facebook & Twitter) to keep up to speed with our other updates.
Note: the content of this article is for general information purposes only and does not constitute legal advice. Specific legal advice should be sought where necessary.