Chancellor announces new £1 billion for businesses impacted by Omicron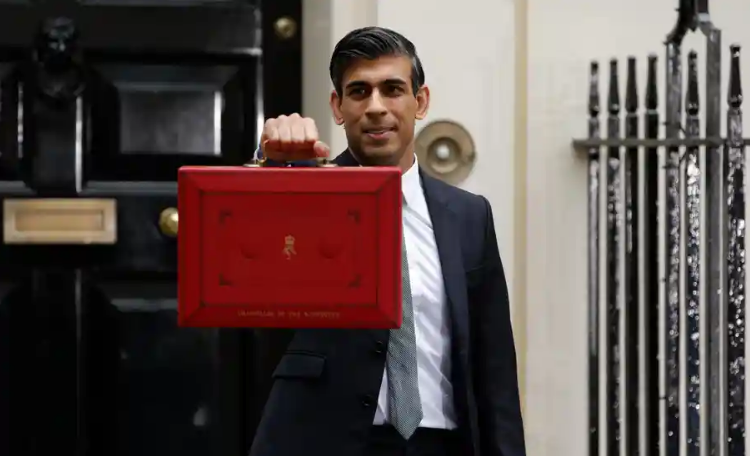 ---
Today (21 December) Chancellor Rishi Sunak set out new measures to be put in place to provide additional support to businesses over the festive period.
In an effort to alleviate the difficulties many businesses will face over the coming weeks as a result of the rising Omicron variant, the Chancellor has announced that the government will:
Provide £683 million of funding for one-off grants of up to £6,000 per premises for businesses in the hospitality and leisure sectors in England- this is a mandatory grant available under existing council-run schemes for businesses such as restaurants, bars, cinemas and theatres. The amount paid per premises is determined on the basis of the rateable value of the premises in three bands:
| | | | |
| --- | --- | --- | --- |
| Rateable Value | £0-15k | £15-51k | >£51k |
| Value of grant available | £2.7k | £4k | £6k |
Provide £102 million of further investment to the Additional Restriction Grants fund to be distributed at the discretion of local authorities to businesses outside of the hospitality and leisure sectors that are still affected by the pandemic – importantly, whilst in theory any business could apply to its local council for this funding, it is largely intended for the suppliers of hospitality and leisure businesses.
Reintroduce the Statutory Sick Pay Rebate Scheme- through which employers with less than 250 employees and a PAYE payroll system (as of 30 November 2021) will be able to claim reimbursement of the cost of Statutory Sick Pay for Covid-related absences for up to 2 weeks per employee. Employers will be eligible for this scheme from today and will be able to make claims retrospectively from mid-January.
Make £30 million of further funding available through the existing Culture Recovery Fund, enabling cultural organisations (such as theatres, orchestras and museums) in England to apply for support between now and March 2022.
Final application and payment dates for the hospitality and leisure grants and the Additional Restriction Grants are yet to be confirmed.
Whilst this additional funding will hopefully offer some relief to the businesses most impacted by the pandemic during the winter period, it remains to be seen whether it will be sufficient to combat the significant decrease in footfall in what would otherwise be their most profitable time of year.
It is of course striking that these measures do not offer support to many other key sectors (such as retail) which have been adversely affected by the recent developments in this pandemic, nor will they compensate employers to the same extent that the furlough scheme has previously – or provide comfort to employees engaged on zero hours contracts in the hospitality sector who are understandably not being offered work during this quiet period for their employers.
If you have any queries about the contents of this article, contact our Employment Team for employment advice or contact our Commercial Team for commercial advice by emailing info@leathesprior.co.uk or call us on 01603 610911.