Angling Direct successfully floats on the London Stock Exchange AIM list supported by the Leathes Prior teams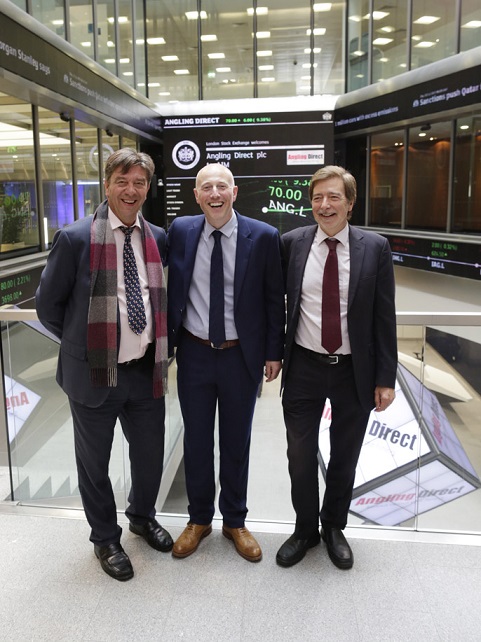 ---
Paul Warman, Alex Saunders and Nina Ryan of our Corporate Team, together with Sarah Appleton from the Employment Team and Rob Sibley from the Commercial Property Team, supported fishing equipment retailer Angling Direct as it was successfully admitted to the Alternative Investment Market of the London Stock Exchange on Thursday 13th July 2017. The company raised £9m, with a post funding market capitalisation of over £27m.
Martyn Page and William Hill, both Partners at M+A Partners originally took over a fishing tackle shop in Wroxham in 1986, the initial purpose being to pursue a hobby and at the same time build up experience in running a business. Over the 31 years, the pair have transformed Angling Direct into a network of 15 superstores across the country, supplemented by a fast growing online sales presence, selling 21,500 products with an annual turnover of more than £21m.
It is planned that the £7.4m raised from the placing will be invested in opening new sites and boosting the e-commerce business.
Leathes Prior's Paul Warman joined the Directors and senior management on a day trip to London, to celebrate with a welcoming ceremony at the London Stock Exchange and an excellent lunch.
Martyn Page said:
"Throughout our Angling Direct journey we have always relied on the quality of legal work and advice from Paul and his team. They were not at all daunted or phased with the amount and complexity of the legal work associated with a listing (an uncommon event in Norfolk). I can only describe their service and help as beyond exemplary, as they guided us through the legal requirements and ensured all time limits were met; confirming my belief that quality professional services are available in Norfolk. My gratitude and deep thanks to Paul and team."
Partner and Head of our Corporate & Commercial Team Paul Warman said:
"It has been an extremely intense few months leading up to the successful flotation, but also extremely interesting and rewarding. It is particularly pleasing, having been involved with the growth of Angling Direct from its very small beginnings, to see a client transform from a small local enterprise to a large national, and potentially international presence. That we were involved in an East Anglian AIM flotation is in itself newsworthy; we believe there have been fewer than 25 in East Anglia ever, one of which being this firm's client CVS, and we are hoping to see more local companies considering this option."
Visit the Angling Direct website to learn more about the specialist fishing tackle retailer.