The Supreme Court dismisses wife's appeal to allow divorce on basis of husband's unreasonable behaviour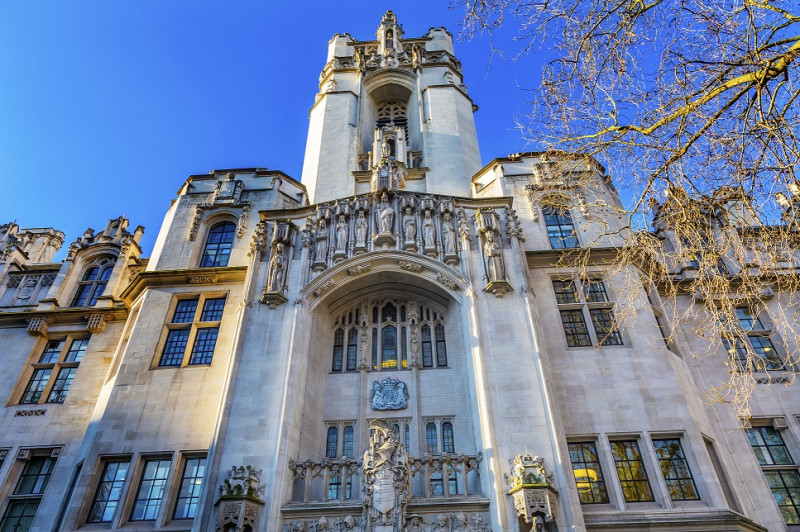 ---
The Supreme Court has today handed down its highly anticipated judgment in the case of Owens v Owens dismissing Mrs Owen's appeal of the Court of Appeal's decision not to allow her Divorce Petition filed on the grounds of her husband's unreasonable behaviour (see our previous article here for the background of this case).
The judgment confirmed that the lower Court had correctly applied the law in refusing to grant Mrs Owens a Decree Nisi, despite it being acknowledged that the marriage had in fact broken down.
In reaching their decision, the Supreme Court considered several cases regarding interpretation and application of section 1(2)(b) Matrimonial Causes Act 1973 and whether Mrs Owens' examples of Mr Owens' behaviour were such that she could not reasonably be expected to continue living with Mr Owens.
Lord Wilson commented that section 1(2)(b) of the 1973 Act does 'not require that the behaviour should have been unreasonable but that the expectation of continued life together should be unreasonable.'
The Supreme Court acknowledged that the lower Courts had correctly determined that the examples provided by Mrs Owens in her Petition did not adequately demonstrate that it would be unreasonable for her to continue living with Mr Owens.
In his judgment Lord Wilson acknowledged that Mrs Owens' appeal had generated 'uneasy feelings' but that 'uneasy feelings were of no consequence in this Court, nor indeed any other appellate Court.'
In dismissing Mrs Owens' appeal, Lord Wilson confirmed that 'she must remain married to Mr Owens for the time being' but that he could see 'no defence to a petition then brought under section 1(2)(e) of the 1973 Act on the basis that they had lived apart for a continuous period of five years.'
Lord Wilson also commented that 'Parliament may wish to consider whether to replace a law which denies Mrs Owens any present entitlement to a divorce'.
Supreme Court President Lady Hale commented that she had 'found this a very troubling case' although acknowledged that it was not their role 'to change the law laid down by Parliament….only to interpret and apply the law that Parliament has given us.'
The fallout of today's judgment could mean that Divorce Petitions filed on the basis of a respondent's behaviour may well be successfully defended if the petitioner cannot sufficiently prove that the respondent's behaviour is such that it is unreasonable for them to continue living together.
It is therefore crucial for unreasonable behaviour Petitions to be drafted appropriately to demonstrate to the Court that the marriage has irretrievably broken down. The details of unreasonable behaviour do not need to be unpleasant, hostile or aggressive and parties should, where appropriate, agree the 'particulars of claim' before the Petition is filed with the Court.
This case has highlighted the need for reform of divorce law and in particular whether there is a need for 'no-fault divorce' so as to avoid either party blaming the other for the breakdown of the marriage. See our previous article here for more detail on the current requirement to find fault in divorce.
If you require any further advice in relation to separation or divorce then please contact the Family Team on 01603 610911.